FDA Approved OTC Hearing Aids: A Win for Hi-Fi Audio?
FDA Approved OTC Hearing Aids: A Win for Hi-Fi Audio?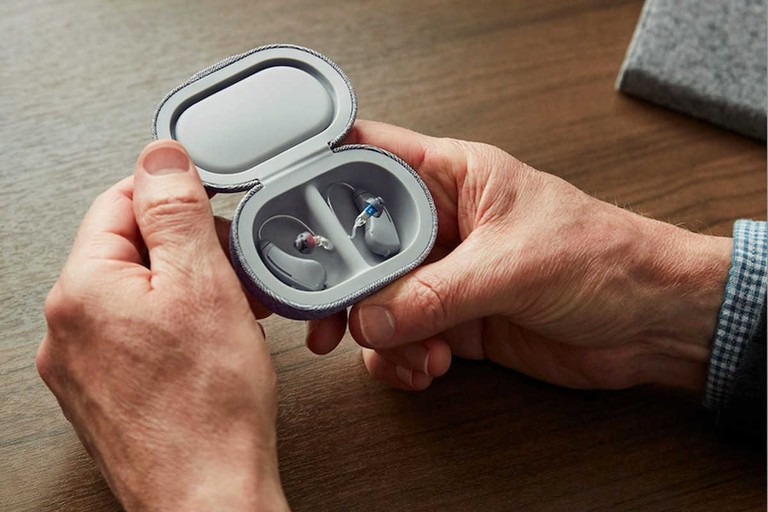 Bose Hearing Aids
Hearing Loss: Worse Than it Sounds
The most common symptoms of high-end frequency hearing loss are included in the following graphic from HealthyHearing.com: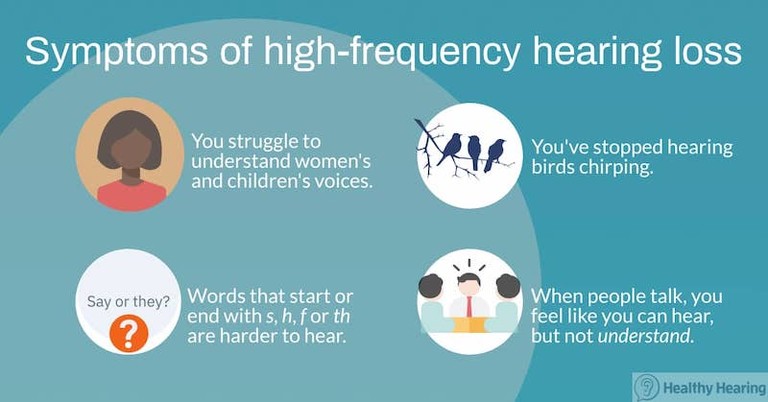 Bad news for men - understanding women gets no easier in middle-age
Dangers associated with hearing loss, especially in the speech-related frequencies, may be more serious than you think. Once you lose perception of certain words, it affects auditory-lingual pathways in our brain that atrophy like an unused muscle. Left unchecked, this problem can become compounded and lead to an overall cognitive decline. Fortunately, access to hearing aids is about to become a lot easier.
Hearing Hi-Fi Audio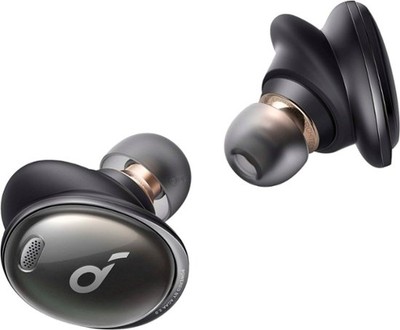 No doubt, we are about to see new "audiophile-grade" hearing aids aimed at those with mild to moderate hearing loss. They're already available for the current prescription market by brands like Widex and even Bose. Higher-end hearing aids will be an inevitable part of the new market created by the FDA rules, and those targeting audiophiles will surely grow as a specialty market that may be ripe for new kinds of snake oil claims. Despite having to meet FDA guidelines, some OTC hearing aid manufacturers are likely find workarounds for marketing devices with unfounded or merely implied claims. It would be wise to sharpen your own Carl Sagan BS detector and be wary of claims with no evidence or scientific studies backing them up.
Will Popular Audio Brands Get Into Hearing Aids?
My Own Noticeable Hearing Loss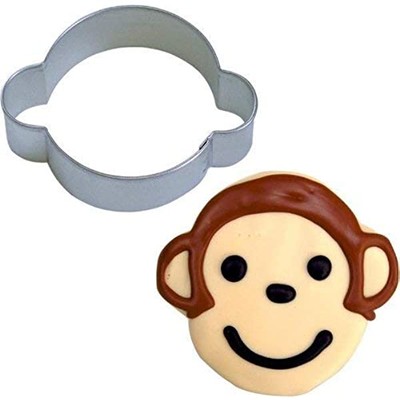 In my early days of hi-fi indoctrination, I had a good friend who was just a few years older with an established career so he could afford a real hi-fi system, circa late 1980s. He had what's now referred to as the Bateman Stack - Harman-Kardon separates & EQ like the one demonstrated by Patrick Bateman (Christian Bale) in American Psycho. Although, American Psycho was still over a decade away from release at the time, so to us it was just an amazing sound system. My Bateman Stack friend liked to EQ his sound in such a way that emphasized more highs than I would have preferred. I think people associate emphasis on upper frequencies with more detailed sound. I always assumed I was just more sensitive to hearing higher frequencies than others, which may have been true back then. These days, in (non-professional) self-tests involving a frequency sweep, my ears seem to provide a significant roll-off above 15-kHz and I hear nothing beyond 17-kHz. But I don't think that's uncommon for my age. In fact, Gene DellaSala praised that result as being much better than typical for my age and I believe he's somewhat envious too.
I don't think my hearing has a significant problem with human voice frequencies, commonly considered those between 85-Hz and 255-Hz. However, I have experienced the cartoonish hard of hearing old man trope where I'll hear my wife or child say something and because I don't understand what the they're talking about, I'll reflexively repeat back a confused, imperfect rendition of what they just said. Sometimes with comedic results. My 9-year-old daughter finds one incident involving asking me a question so amusing she'll relay it to anyone who will listen:
Daughter: "Do you think we should bake cookies for our new neighbors?"
Me (confused): "You think we should be monkeys for our new neighbors?"
Confused about what AV Gear to buy or how to set it up? Join our Exclusive Audioholics E-Book Membership Program!
Recent Forum Posts:
Stanton posts on September 26, 2022 14:35
As someone who used to write CD reviews for Audioholics (see sig), hearing loss in my 50's finally led me to wearing (professionally) fitted hearing aids to compensate. I don't wear them all the time, but desperately need them for things like watching TV and hearing in public/meeting settings. I have been able to enjoy music without H/A's, but am painfully aware of what I'm missing on the high-end. I have been following H/A tech advancements closely, and welcome the prospect of "audiophile H/A's". Since they are geared toward voice/speech, most H/A's have poor dynamic range (especially on the bottom end). Having said all of that, I am impressed with the Bluetooth/iPhone compatible H/A's I wear, and am lucky I found an audiologist that tweaked my settings to better enjoy music (they make a decent pair of wireless headphones).
Wayde Robson posts on September 11, 2022 07:59
lovinthehd, post: 1572035, member: 61636
While I don't like wearing headphones or IEMs…

I'm with you there. I hated them for so long. I never understood how people enduring that kind of violation of an orifice for stock earbuds. But they have improved dramatically in the last decade or so. I recall the old stock earbuds that came with smartphones all had solid, hard plastic earpieces & metal speaker grilles. There were no removable ear-tips, the part that plugged into your head was effectively a wide circular speaker, and I guess we were expected to lodge that hard chunk of plastic into our ear-flesh somehow. Discomfort and pain was required for a snug fit. They sounded like crap and I sometimes used to get little zaps in my ear from the metal grille, possibly the result of moisture and being plugged into the phone.
I've warmed to them in recent years, even if not necessarily for music. They've come a long way since then with silicone ear-tips and aftermarket memory foam cushioned eartips from sources like Comply. When doing work around the house I'll usually wear a single ear-bud and listen to a podcast or audiobook. For music I prefer a full sound system or over-ear headphones.
highfigh posts on September 07, 2022 08:49
I can see a few ways that these could be a big winner:

- If they're capable of being tuned via Bluetooth
- If the tuning is done by an audiologist
- If audiologists start to care about frequencies above 4KHz- they typically don't because 4KHz is the upper limit needed for speech intelligibility and their main purpose is to make sure people can understand speech.
- If people CAN'T mess with the settings unless they're well-instructed on how to do it correctly.

I can't wait for someone to come up with 'high-end' hearing aids or audiophile hearing aid batteries.

For those who don't know who he was or what he did, Les Paul did a lot to improve hearing aid technology in his later years and continued until he passed. Even if someone doesn't know who he was, they have heard the results of his invention and the technology he developed.
lovinthehd posts on September 06, 2022 20:45
While I don't like wearing headphones or IEMs, I suppose one of these days a product like this could be interesting as long as it comes with some decent setup capabilities…..hopefully that's still a bit off time-wise
Hobbit posts on September 06, 2022 19:43
Curious to where the technology goes? I could easily see these coming with a set of buds or headphones that connect to your phone and an app on your phone that gives you a hearing test and appropriately programs the hearing aids.

What will be interesting is to see how far OTC's takes technology. My guess is the first generations will be just amplifiers. If I had a pair, I could play the TV and Music at a volume to not drive my GF crazy as well as hear her from another room. However, they won't have all the room canceling/directional capabilities like the good ones making them not so good for loud restaurants. BTW, one good part of working from home is people speak into a microphone and I can turn the volume up on my speaker. Which is better than trying to hear soft speakers in a big conference room.
Post Reply