AVRant #49: Explicit 24p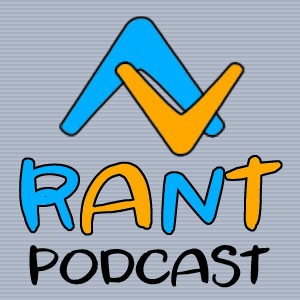 Wow... listen to the mouth on that guy...
RIP Gary Gygax. You'll be missed. Clint and Tom tackle a bunch of questions from you. Ken, Rick, Cliff and Ed… thanks for the questions. What's the deal with Blu-ray Profile 1.1 and 2.0 and receivers that decode internally? How does bass management work with Blu-ray out over HDMI? Ever think about soundproofing a room? Tried to train your family/neighbors and failed? Perhaps you're interested in Green Glue. What does THX stand for? We can't promise you'll know by the end of this Podcast. Do receivers all sound the same? Is 24p important? So many composite inputs, so little need for them. Thanks for listening and don't forget to vote for us at Podcast Alley.
mouettus posts on March 16, 2008 09:15
Hey apparently Tom is gay. Spread the word out! haha

I disagree on the sound differences too. To me, NAD, HK and Marantz sound better, warmer. All are very close but they add a little something of their own. I'm not a hardcore audiophile but I really can perceive a difference. I don't need any graphs to show that. Went with the Yammie anyways! (sale)

That thing on S-video and composite inputs on receivers made me laugh out loud seriously. I was showing the back of the receiver to my gf the other day and she asked: How do yo manage to understand all of this?! Well in fact, I only need HDMI connections and speaker outs. Every other output is useless.
Audioholics posts on March 15, 2008 19:34
Yeah, we were making fun of the button… The text can be changed on the display which is nice (but potentially confusing unless you have a separate unversal remote.)
mattburk posts on March 15, 2008 03:29
Have to disagree with the "sound difference" between receiver types. I have purchased around 10 yamahas in the last 5 years and around 7 marantz. On music the yamaha's are brighter. I wanted to like them better than the marantz because I think they are better for ht, but the two channel starts to hurt.
My friend worked at good guys and frys, we would oftern a/b the avrs on two channel, the difference is there.

I do think that the average guy will not notice a difference on low end speakers, especially in ht.

On the marantz remote, you can change the aux1 to "cable" not the button of course.
Post Reply
Confused about what AV Gear to buy or how to set it up? Join our Exclusive Audioholics E-Book Membership Program!