AVRant #103: Outtakes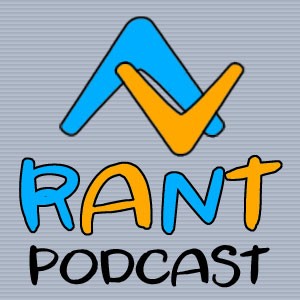 Clint joins Tom and Dina this week. What's up with the speaker shootout? Tom gives you the skinny. Tom tells a sad, sad story. A love story gone wrong. Lots of discussion of the facts and not a whole lot of sympathy. Tom learns something new about the Internet. Dating via email. What is the deal with the 6500k setting for displays? What does it mean? Is it important? Ports in bookshelf speakers? What's the deal with that? Elemental Designs, Rocket, and Emotiva are discussed. New Xbox Experience and mini Netflix streaming discussion. Dina's version of Xbox Live. What versions of 5th Element do you own? Tom's got Superbit and letterboxed VHS.

Tom got Rock Band 2 which means he's very, very tired. A hint about choosing Rock Band or Guitar Hero. Clint's got plans for next Halloween. For those of you with good speakers/headphones, those are Clint's kids in the background. Thanks for listening and don't forget to vote for us at Podcast Alley.
Visit AV Rant
See also:
Confused about what AV Gear to buy or how to set it up? Join our Exclusive Audioholics E-Book Membership Program!
Recent Forum Posts:
Alex2507 posts on November 21, 2008 15:08
Clint DeBoer, post: 486517
PS. Best outtakes ever. If you don't stay 'til the end of this podcast you missed the best part.
Thanks for the answer and the tip. I fell asleep somewhere after the Kelvin part.
It was late! I was tired!
Clint DeBoer posts on November 21, 2008 14:17
Alex2507, post: 486447
when TV settings go from warm>normal>cool, are you actually raising the temperature? It's counter intuitive, isn't it?
Now that you mention it…. yeah. Warm refers to the fact that red is a warmer color, but you'd think the hotter it got (higher K) the "warmer you'd be… Chalk that up to light… it doesn't follow the rules.
PS. Best outtakes ever. If you don't stay 'til the end of this podcast you missed the best part.
Alex2507 posts on November 21, 2008 12:08
Hi guys, (that's Dina too)

About the 6500k thing, when TV settings go from warm>normal>cool, are you actually raising the temperature? It's counter intuative, isn't it?

Alex
Post Reply