AVRant #10: Tom is a Badass and Dina is Evil
AVRant #10: Tom is a Badass and Dina is Evil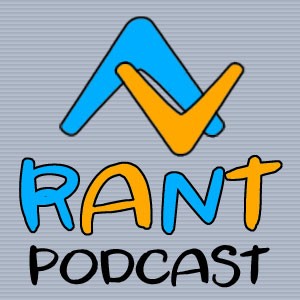 Evil I Tell You!!!!!!
Dina and Tom finish their discussion of her undercover trip to Best Buy. This one is all about cables and power. John could have suggested using the analogue inputs for high def audio but that was WAY out of his circle of knowledge so Tom just glossed over that. If you're wondering about the title, you didn't listen long enough! See you next week.
Visit AVRant
]
Confused about what AV Gear to buy or how to set it up? Join our Exclusive Audioholics E-Book Membership Program!
highfigh posts on December 31, 2010 06:16
Tom Andry, post: 284160
That guy had been working there for over 6 years. How much experience do you think he needs before he should be knowledgeable enough to hang out on these boards?
Knowledge is one thing, pressure from management to sell the push lines is another and BB is all about selling what makes the most profit whether it's needed, or not. I have a customer who just bought a TV (LG LCD, from a WI-based chain) and in the same deal, he signed up for DirecTV. The sales guy gave him a box and wrote on the side, "ONLY USE THIS WHEN THE EQUIPMENT IS INSTALLED!". The box had a Munster power strip, a screen cleaning kit, an HDMI cable and a calibration disc. There was no line on the receipt for this but it wasn't free to the store, so someone paid for it. After all, it
was
Munster Cable brand.
Selling for a large retailer is a matter of "pushing boxes", not selling what each customer needs. That actually requires skill. Pushing boxes only requires knowing when to ask for the sale and knowing what products have the highest profit or the biggest spiff.
krabapple posts on December 31, 2010 04:10
Food for thought for Tom Andry:
This loudspeaker comparison report from a blind test made the rounds on the forums in 2010. The test was conducted by David Clark and participants included Tom Nousaine, David Carlstrom and 11 others, presumably members of the 'Southeastern Michigan Woofer and Tweeter Marching Society', an audio hobbyist club analogous to the Boston Audio Society. It was exploring Siegfried Linkwitz' 2009 AES claim that his Orions, properly set up, achieve the goal of high fidelity with just two channels – i.e., reproducing a plausible 'audio scene', the original venue's acoustics, spatial images, etc. Speakers in the comparison were judged (blind) on how well they created a plausible audio Scene , rated along several scales.
http://home.provide.net/~djcarlst/SLReport10.05.pdf
1) Behringer monitors plus a sub, EQ'd to match Orions in their optimum position
2) Linkwitz Orions (no sub) in several positions, no EQ
3) 'Eickmeiers' + sub (EQd to match Orions in optimal position)
4) the second set of Behringers mounted in room corners, + sub. (EQ'd as above)
i.e.,
–All other configurations equalized to Orions in Optimum position
–Subs added for Behringers and Eickmeiers. Levels matched
The 'Eickmeiers' are Gary Eickmeier's 'improved' direct/reflecting Bose 901 designs (they're affectionately referred to as 'Eickmeier's cheesy boxes of multiple cheap in-walls')
The results are interesting, to say the least.
Tom Andry posts on July 22, 2007 09:48
If you're asking if there is a surcharge (like calling one of those psychic hotlines) - there isn't. It is just a normal telephone number. The only charge would be whatever your carrier levies against you. I'm not sure what you mean by "long distance" version. There is only one number. That's it. If you live in the 978 area code, it is local for you.
Sheep posts on July 22, 2007 04:26
How much is it to call that number? And What's the long distance version..

SheepStar
fmw posts on July 20, 2007 04:58
I'm not sure when the Bose 901 system was developed. If I remember it was in the late 50's or early 60's but my aged mind can't nail it down. The concept was based on an array of small speakers developed in the 1950's that had the ability to produce fairly wide range audio without either large speaker cones or a crossover network. That array used 16 4" speakers and was called the "sweet 16." The 901 used a smaller number of small speakers and added an EQ circuit to compensate for having the drivers all the same size with no crossover. I think it also had a rear firing speaker designed to boost bass a little by using the corners of a room. All of this was housed in a small bookshelf cabinet.

In those days it was not only innovative and high tech but it also sounded better than many of the speaker systems of its time and all of the bookshelf speakers of its time. The 901 was so successful, it put Bose on the map and made the Bose brand known to people outside the small circle of audiophiles.

Bose has done an excellent job of marketing the brand. They have become more successful than almost any other American audio products company thanks to making hay with the brand that the 901 launched way back then.

No, Bose has not spent its corporate life developing great sounding speakers. Yes, the 901 is a pretty old design and represents the last really competent speaker Bose ever marketed. But engineering great speakers hasn't been their focus. Their focus has been to build brand acceptance among non audiophiles and that has been successful without a doubt.

It is interesting to me that people serious about recorded sound spend so much time panning Bose. If it were any other brand, people would just ignore it. Perhaps you see my point.
Post Reply