AV Rant #55: Monster Einstein
AV Rant #55: Monster Einstein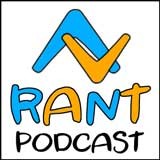 Tom says he's not sick but he is. Have you ever wanted to download high rez audio online? Chris does and Tom and Clint talk about a couple of options. How do you A/B speakers if you don't have a bunch of fancy equipment? Do the same thing that Tom does! Clint reports on his visit to Monster. Do you want a preview of the results? Hear how the Monster cables did. Do you own Monoprice cables? Want to know how they did? You might be surprised (Tom was). Clint describes how he was treated at Monster, the specifics of the test's run and equipment, and some of the results. What do you do if you have more TOSLink sources than inputs on your receiver? What do you do if you want to get high def audio without analogue audio outs? Thanks for listening and don't forget it's the first of the month so vote for us at Podcast Alley.
monsterrepublic posts on July 10, 2008 15:54
Looking forward to the article.
Dezoris posts on April 03, 2008 18:17
Can't wait for the cable article. This will be ground breaking stuff.

Very curious as to why or if the Blue Jeans BJC Series-1 Belden Bonded-Pair at 40-50 feet would run 1080p deep color.
Post Reply
Confused about what AV Gear to buy or how to set it up? Join our Exclusive Audioholics E-Book Membership Program!