AV Rant #109: CES 2009 Report
AV Rant #109: CES 2009 Report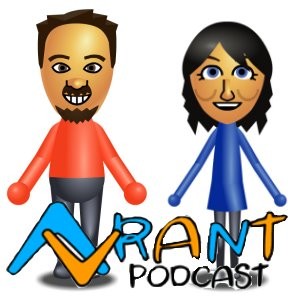 CES 2009 Podcast
Live from the show, Clint and Tom report on the press events so far, some of the overarching themes, and how CES is changing. Before you start groaning, don't worry, Dina participated in the podcast as well and offers her unique perspective. Some of the topics include Panasonic's partnership with James Cameron. LG's wireless TV. Monster Cables admits they are wrong... sort of. Oh, and Toshiba's definition of what the customer wants and why we think they are asking the wrong people. Tom and Clint saw so many networked devices that they can't keep them all straight. Look for a matrix over at Audioholics soon. Clint was one square away from Eco-Bingo. Damn! So close! Thanks for listening and don't forget to vote for us at Podcast Alley.
mike c posts on January 14, 2009 00:57
Clint DeBoer, post: 508776
Dude, you've really got to turn off that date function on your camera! lol

Great pics!
and those are philippine date stamps too
MidnightSensi posts on January 13, 2009 19:09
I heard CES is pretty dead this year
cfrizz posts on January 13, 2009 18:35
The more money they cost the fuglier they get!
Audioholics posts on January 13, 2009 15:24
You should have seen him transform!

For the price, they should be robots that can serve you drnks and food…
mperfct posts on January 13, 2009 10:05
mike c, post: 508307

I didn't know Optimus Prime was going to be there.
Post Reply
Confused about what AV Gear to buy or how to set it up? Join our Exclusive Audioholics E-Book Membership Program!