AT&T, Comcast and Disney Prepare to Destroy Netflix
AT&T, Comcast and Disney Prepare to Destroy Netflix
Netflix In Trouble?
It's a blazing hot summer for Netflix! It recently dropped season 3 of its runaway hit, Stranger Things, a show that's rich with the kind of lightweight, nostalgic vibe that could prove instrumental to Netflix's future. But the world's most popular streaming video on-demand (SVoD) service is in a bad place this summer. Shares fell almost 11% after international subscriptions only reached about half of its projected 5-million, while domestic subscriptions dropped by 126,000. None of this is great news for the company that's notoriously spending far more than it earns annually. But the real heat for Netflix is still to come from impending competition. High-powered newcomers promise to change the face of the streaming video market, and shots have already been fired as Netflix recently learned that two of its most viewed shows, Friends and The Office, are soon to be pulled from its queues. Meanwhile, Disney's catalogue of films will also start disappearing from Netflix by the end of this year. RIP Daredevil, a Netflix original but now Disney owned property. Daredevil should have gotten a season 4 and beyond, but didn't. We will have to wait and see if Disney continues it on their streaming app.

If you think that paying monthly fees for a list of Internet TV services that's longer than the list of extra charges on your phone bill looks bad for cord cutters now, rest assured, it can get way worse!
AT&T and its newly acquired WarnerMedia, Comcast and it's new toy NBCUniversal, and of course Disney are going to make your Netflix queue shed programming like a malamute in summer. No longer satisfied just collecting licensing fees for their intellectual property, three of the biggest studios in showbiz now want to get subscription fees directly from you. The change is sure to introduce new practices to our viewing⁠—rather than subscribe-and-forget, a lot of us will start learning the art of rolling our subs... a month of this, a few months of that, subscribing and unsubscribing to different services as necessary. Now would be a good time for devs to start building the "rolling-sub" app that takes care of that—for a small monthly fee, of course.

WarnerMedia, NBCUniversal and Disney Won't Renew Licenses to Netflix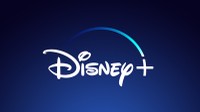 When the trio of newcomers pull their hottest titles from Netflix, the streaming incumbent will save an estimated $340-million per year in licensing fees. Unfortunately for Netflix, paying out those licensing fees has been great for the service's enduring popularity⁠—according to the Wall Street Journal, non-original programming makes up for 72% of Netflix's total streaming minutes. Despite all of its award-winning, original programming in this era of "golden age" television, a significant amount of Netflix's streaming has been dedicated to feeding viewers the kind of comfort-food viewing that's about to be taken off the menu.

Netflix has assured us that it will reroute those hundreds of millions of dollars directly into even more of its high-quality original programming. And indeed, Netflix's annual content-spend continues to grow, with analysts projecting Netflix will spend $15-billion on original content this year alone. Just to put that into perspective, HBO has spent around $2-billion annually. Of course, HBO's content budget could be subject to change now that its brand has been elevated to the centrepiece of AT&T's entrant into streaming with HBO Max. You can expect to see HBO taking a bigger slice of WarnerMedia's content budget under its new ownership.

Getting to Know The New SVoD Conglomerates
Let's take a closer look at who exactly is entering the SVoD market:
Disney+: The highly anticipated Disney streaming service will get its US launch this November. Disney+ will eventually be your exclusive hub for all things Star Wars, Marvel and Pixar along with everything else owned by the media and hospitality behemoth. Disney will be sorely missed by Netflix.
HBO Max: AT&T-owned WarnerMedia, which incidentally owns HBO, will begin a new streaming service that incorporates HBO and all of Warner's subsidiaries. Expect the DC universe, Friends and other WarnerMedia shows and movies to fall off your Netflix queue in the coming months. HBO Max is set to launch sometime in spring 2020.

NBCUniversal: The studio that's owned by Comcast plans to launch sometime in 2020, so you can expect to see shows, like The Office and Brooklyn Nine Nine to disappear from Netflix when their contracts run out by 2021. Comcast says the as-yet-unnamed streaming service will be free to cable subscribers, but will also include ads. So, you better cram your NBCUniversal shows now on Netflix to experience them ad-free while you still can.

These high-powered competitors will take chunks out of your Netflix queue as soon as current contracts expire, and that's bad news for us cord-cutting consumers. Having all your favorite programming in one ad-free app will soon be a thing of a once glorious past. But does it spell Netflix's demise? We'd better hope not! Consumers need the kind of competition that Netflix's continued existence offers this market. If streaming video becomes the exclusive domain of the same companies that gave us Cable TV and wireless phone bills⁠—we'll start seeing tiered pricing with annual contracts nailed to our subscription agreements faster than your bank can e-transfer your old monthly cable bill back to Comcast. If you think that paying monthly fees for a list of Internet TV services that's longer than the list of extra charges on your phone bill looks bad for cord cutters now, rest assured, it can get worse... way worse!
But Netflix has been preparing for the inevitability of direct competition from the IP-owners. Based on some of its recent acquisitions⁠—familiar, niche, nostalgic and data-driven programming are going to be critical elements for the company's continued success.
Netflix Looks to "Familiar Niche" Content
Netflix wrote the book on streaming video on-demand services. It figured out the monthly fee that slides just under most people's credit card radar, at $8.99 for a basic subscription. It's a sweet spot that allowed it rack up over 151-million subscribers by Q2 2019. But what will Netflix do to keep those subs rolling in?

The company has been busy setting the groundwork for a run of original shows and movies that lean on familiar, if niche, brands in various genres. The loss of its original Marvel series doesn't mean it's bowed out entirely from comic book fantasy worlds. The company has diversified its productions to even include publishing new comics for Millarworld in preparation for creating its own comic-based cinema. Yes, you heard that right, true believers, Netflix got into the comics publishing biz.

Millarworld
Mark Millar is the legendary comic writer that Netflix Chief Content Officer Ted Sarandos calls: "...as close as you can get to a modern day Stan Lee." Millar was the writer who imagined the story of "Old Man Logan" that got turned into the 2017 movie Logan. Millar is also the writer behind Marvel's Civil War, the Avengers drama that was turned into the 2016 film Captain America: Civil War, possibly the best of the lot from the MCU. Although Millar won't be bringing any of Marvel's property over to Netflix, he has plenty of comic-book properties of his own and is no stranger to helping move them onto the screen.
Since Millarworld was purchased by Netflix in 2017, besides being Netflix's foray into publishing comics, they've been working together on a range of upcoming titles, many of which will already be well-known to comic fans. Perhaps we'll get a Millarworld-based cinematic universe to compete with Marvel and DC. Some of the upcoming Netflix titles from the pen of Mark Millar include: The Bounty Hunter, Jupter's Legacy and American Jesus. One of the first Millar comic movie adaptations will be Reborn, co-produced by, and rumored to star, Netflix veteran Sandra Bullock.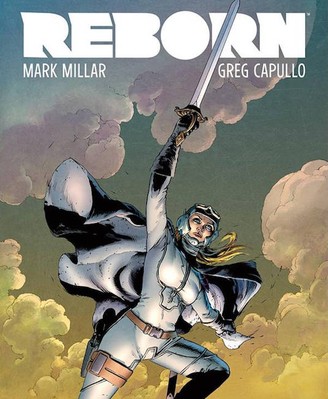 Weeaboo's Choice
Another way Netflix plans to compete directly with Disney and WarnerMedia is through anime. Both studios are known for legendary animation, but mostly of the family variety. This presents an opportunity for Netflix to make Japanese animation and manga synonymous with its service, because the two mediums span internationally across adult, young-adult and family audiences alike.

Netflix is already creating new anime shows based on familiar franchises, Castlevania and Devilman Crybaby, while at the same time adding back catalogues of older anime, including Fullmetal Alchemist and Bleach. But the company has doubled down on anime this year by adding three more partnerships with Japanese animation houses—Anima, Sublimation and David Production will join its existing stable of anime creators that includes Production I.G. and Bones. All five will be producing their own series exclusively for Netflix and join the library of older anime Netflix already has in its queue.

Millarworld and anime should help give Netflix a boost in niche entertainment with a dedicated, international following. Rumors have been around for a few years of a live action show based on Link, from the Legend of Zelda video game and it looks as if it may finally happen. If Netflix can continue to build a solid relationship with Nintendo and screen its many familiar properties, it will score a broad audience appeal with more Millennial nostalgia that you can shake a Wii controller at—and that's exactly what Netflix is currently losing.
Can Netflix Survive the Storm?
In a world where most of us can't even keep up with the number of binge-worthy new shows, why are two of the most popular streams on Netflix (Friends and The Office) old staples from network television?

Netflix's long game involves borrowing cheap capital for content, but its secret weapon is analytics.
I don't have an answer to that, but I bet Netflix has some tremendous insights. The company that started out as a DVD delivery service in the 90s had developed and refined a viewer suggestion algorithm that was ahead of its time. Netflix used the algo to suggest options for your next DVD rental based on past behavior. It's similar to the behavioral data collection of Facebook, Google and Amazon. The company has decades of data on user's viewing habits and chances are this is one of the reasons it seems unphased by the mounting debt the company continually incurs to produce ever more content.
Viewer fatigue is real! It sets in while scanning the myriad of high-end, award-winning and thought-provoking programming. And yet, in a fit of indecision many viewers elect to hit play on the video equivalent of familiar old junk food for the mind—for example, a nostalgic sitcom that perhaps takes you back to more carefree, dorm-room days. Netflix knows that sometimes it's easier just to re-watch an episode of an old sitcom for the umpteenth time than it is to watch the latest challenging serialized drama. Could that account for the undeniable popularity of old TV shows when mountains of edgy and smart must-see TV is available?

In ten years from now, while facing the indecision of too much choice, is anyone likely to re-watch a random episode from season two of Ozark? Probably not, but if anyone knows, it's Netflix. In fact, Netflix has the probability of your next selection down to a precise equation. Odds are that its "must-see TV" is what gets new subscribers to come in, but a diverse selection of light-weight options keeps them on the app and avoids subscriber churn.

Netflix, History in the Red
A lot of Netflix doomsayers point out its mounting debt as one reason it can't last. But Netflix has strategic reasons for its seemingly careless use of today's cheap, available capital. Netflix's spending-spree has been put to good use, building a significant cost moat around its business model. And it's worked—long-gone are the days when any tech company with a video app could step into the business-arena with the likes of Netflix, Hulu or Amazon Prime Video. Netflix has pushed the barrier of entry into costly, A-grade content production. Today, it has grown into the destination of choice, not just for its 151-million viewers but also for attracting and retaining some of the most creative minds in the television and film industry.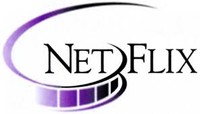 Netflix is no stranger to "long game" deficit spending. The billions spent on content every year may be losing money now, but that's exactly the kind of strategy Reed Hastings followed when he founded Netflix as a DVD delivery service. Hastings speculated on the DVD format at a time when players cost $1,000 and only less than 1% of Americans owned one. The company lost money for years, but the strategy was to just hang on until the DVD broke through. Today, Netflix seems to be following a similar strategy, betting that its content will be considered indispensable to subscribers even when the inevitable competition finally came from the very studios that own a majority of the intellectual property Netflix was streaming.

The Netflix long-game involves borrowing to fill the gaps in its programming. Its secret weapon is the analytics it has been collecting on all of us for over a decade. This is how Netflix can make data-driven decisions on which productions to give the green light and fill those gaps before we even knew they exist. One of those gaps is soon going to be familiar, nostalgic viewing from the old-days of network TV. This is why building content around familiar, niche brands is so important to Netflix. The company has shows in production today that it hopes will give your mind that lightweight twinkle of nostalgia tomorrow.
There's no better example of this draw than the nostalgic, comfort-food viewing of its recent hit, Stranger Things. If the infectious popularity of the 80s horror romp is any indication of what's coming… I think Netflix is going to weather the storm.