Whole House Wiring Basics Part 3
Whole House Wiring Basics Part 3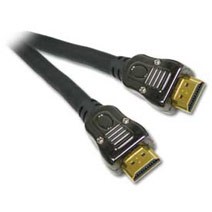 Courtesy of Impact Acoustics

In part one of Whole House Wiring Basics we explored various aspects of multi-room and/or multi-zone media design and implementation. Part two expanded our examination to include quality transport of analog video signals such as component, s-video and composite from point-to-point. There are three more disciplines we must master if we are to be able to create a useful, high-performance audio/video installation; digital video distribution, control system infrastructure and MATV/CATV design and installation. Let's save the best for last, shall we? In this installment we'll focus on the burgeoning need for digital video signal distribution.
There aren't a whole lot of digital video signals we need to be concerned with. In fact, there are only two. Of the two, both are such close cousins that the same infrastructure can accommodate either. With proper planning and forethought, digital multi-media transportation can provide the cleanest, clearest, most impressive A/V experience imaginable!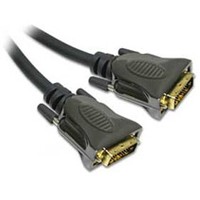 We are referring to DVI and HDMI, of course. Both are TMDS (Transmission Minimized Differential Signaling), a technology used for transmitting high-speed serial data. HDMI and single-link DVI deliver a bandwidth of more than 165 Megapixels per second (165MHz), which is capable of supporting 1080 X 1920 images at a 60Hz refresh rate (1080p). A properly implemented digital distribution infrastructure will allow you to access this level of performance. It will ensure compatibility with High-Bandwidth Digital Copy Protection (HDCP). It will handle a DVI-D single link or HDMI interface with equal aplomb. A good digital video distribution system will be isolated from RFI and EMI, will meet NEC code and will allow for future growth with minimal additional investment. Finally, the right digital video distribution system is the one you can install now, because tomorrow it may be too late!
With today's technology there are three ways to handle the distribution of digital video; UTP, copper, and fiber. Let's look at each in turn.