Definitive Technologies Cube Tri-Polar Bluetooth Speaker Preview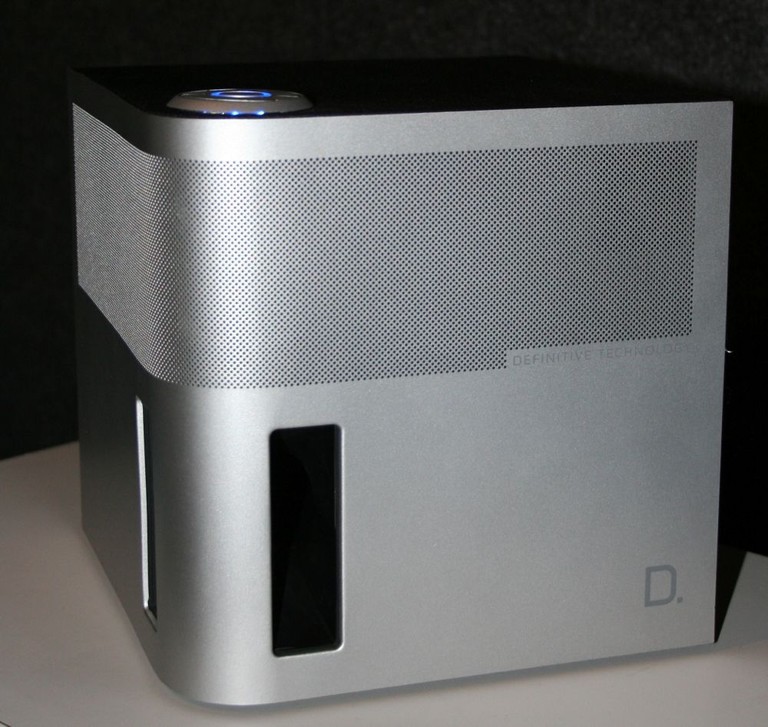 Def Tech Cube
Summary
Dimensions: 7.7″ H x 7.5″ W x 7.5″ D (19.7cm H x 19.1cm W x 19.1cm D)
Driver complement: (5) 1-1/4″ mid/high frequency drivers, (1) 5-1/4″ woofer
Amplifier power: 80 Watts (3×15; 1×35)
Processing: aptX and AAC, proprietary Digital Signal Processing (DSP) for equalization and imaging
Connections: Bluetooth wireless audio, 3.5mm stereo "mini" analog line-level in, USB-A (for device charging only)
The new Def Tech Cube (not to be confused with any of the various SuperCubes) is a portable Bluetooth speaker with a bit of a unique design. Yes, it is in the shape of a cube (almost - it is 7.7″ H x 7.5″ W x 7.5″ D) but it has drivers firing in three directions - hence the "tri-polar" moniker. According to our information, it has five 1.25″ mid/high frequency drivers firing out the sides (under the grilles in the picture) and a 5.25″ woofer firing out the top. It's a bit hard to see in the picture but there is a front-ish firing port on the leading corner. This fires into a deflector to separate the additional bass into two of the sides. On the back there looks to be a second port but it is really a carrying handle.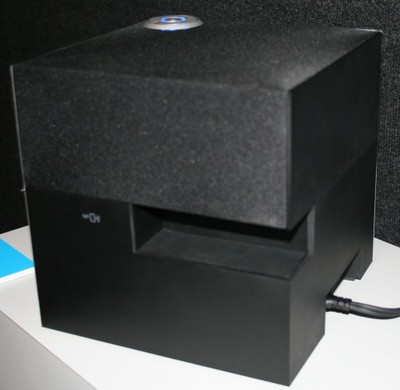 The top sports controls for volume, play/pause, and power as well as Bluetooth pairing. While Bluetooth is nice for compatibility with most portable devices (and some computers), it can be problematic to pair. Those phones with NFC (Near Field Communications) can gently bump the Cube to pair their devices. The Cube gets near-CD sound quality from Bluetooth streams by supporting aptX and AAC codecs. A 3.5mm input is available for a direct connection and a USB port for charging your portable device (but no streaming).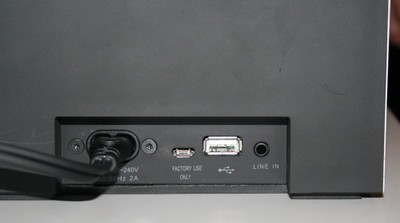 As you'd expect for a Bluetooth speaker, the Def Tech Cube is portable with a Lithium Ion battery. The battery life wasn't known but expected to be around 10 hours. The Cube we saw was a pre-production model (or maybe one of the first production) and we spent a few minutes listening to it. It had quite a bit of bass and really filled the small, but open, room we were in. We're curious to see how well all these drivers firing in different directions will perform in a real room. The Def Tech Cub will be hitting Best Buy and other North American retailers next month for a retail price of $399. For those of you across the pond, expect a 240v version out in November. For more information, please visit www.definitivetech.com.

Unless otherwise indicated, this is a preview article for the featured product. A formal review may or may not follow in the future.