Allaire ARIS Listening Session
Allaire ARIS Listening Session
I've be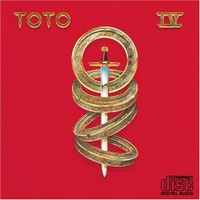 en on a Toto fix lately, specifically their 1982 Grammy award winning album Toto IV as well as their kickin' album from 1986 Fahrenheit. Toto has been one of the more musically talented and diverse bands to emerge in the past 30 years.  Aside from their hits "Rosanna" and "Africa" their popularity in America never reached the level that it did internationally, but Toto features full, harmonious vocals, varying melodies, hints of jazz with a mix of classic 80's rock; and the ARIS successfully reproduces their signature sound.  One of my many favorite songs from their Fahrenheit album is "Could this be love," and to be completely cliché, this song, heard through the ARIS, caused me to fall in love with the system.  Featuring amazing vocals and stellar instrumentals, ARIS really captures the contrasting harmonies, slick bass groove, and the work of extremely talented guitarist Steve Lukather.
Like most people, I enjoy a variety of music and really appreciate a system that can handle my changing taste; which the ARIS does well.  Whether I'm listening to soft jazz or metal, I was pleasantly surprised at how well the ARIS handled itself.  When testing out the different sound modes, I discovered that I tend to gravitate towards "Natural" or "Enhanced Stereo" over "Bass Boost."
Sound Modes
Natural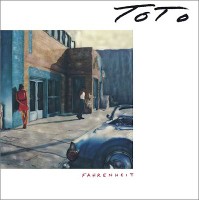 Emphasizing vocals, most music sounds best in Natural.  Natural is most closely related to a center speaker on a surround sound system and if you enjoy listening to the vocals as much as the music, then Natural would be the most appealing to you.  Natural will be your "work horse" sound mode, handling most music and bands ranging from Muse, Mumford & Sons, to Breaking Benjamin or Tool came through clearly. 
Enhanced Stereo
Instrumental music such as classical or jazz, I found, sounded rich and full when using the Enhanced Stereo feature.  One of my favorite jazz albums is Solo Monk by the insanely brilliant Thelonious Monk.  Simply put, his work on the piano sounded amazing on the ARIS.  Enhanced Stereo listening mode brought out the dissonance and improvisation that is synonymous with jazz as well as displayed the clarity of a large stage or concert hall in addition to sounding little like my parents 45's that I used to listen to as a child.  When listening to artists such as Thelonious Monk, Canadian Brass or most other forms of instrumental music, Enhanced Stereo sounds best.
Bass Boost
Bass Boost can be best described as a mix between Natural and Enhanced Stereo and I found to be the weakest of the three listening modes.  Vocals are a little washed out and instrumentals do not come through as clear as the other modes.  Natural seems to feature just as much bass, but with much clearer vocals.  If most of your music features heavier bass, such as the dubstep or rap genres, you may find the Bass Boost a little lacking.
One of the more notable strengths I discovered about the ARIS is its clarity at high volumes.  This system gets loud…really loud.  On most speaker placement diagrams on the Allaire website, they suggest having a speaker in each room; however, one speaker should be able to easily fill your home or apartment with bright, crisp music, especially if you are on a budget. 
I, as well as most people I know, enjoy discovering new bands, which is why more and more utilize internet music services such as Pandora, Rhapsody, Spotify, etc.  With the increasing popularity of internet radio, many users want the option to listen to music beyond their personal library.  Allaire ARIS Wireless Speakers currently allow you to listen to Pandora using the "Play to" feature in Windows ® Media Player found in Windows ®8 as well as other internet radio content through an app on the Google Play store called "Skifta."  For computers that run Windows ® 7, you will be limited to your personal music library as Windows ® 7 Media Player "Play to" feature is not compatible with Pandora, Rhapsody or Spotify.
While listening, I discovered two minor issues with the system; the first being that there is no option to remotely control one of the three preset listening modes.  If your music library dramatically changes like mine, the ability to remotely switch listening modes would be a nice feature.  The other issue with the ARIS is how the system handles its 3.5 mm input.  Unfortunately when the input is engaged, this overrides any music coming from the wireless network.  This means you could not leave a non-WiFi enabled device, such as an iPod or other Mp3 player, plugged in to the system and play music through your computer at the same time.  Though minor, this issue could have been avoided with an input selection option. 
Confused about what AV Gear to buy or how to set it up? Join our Exclusive Audioholics E-Book Membership Program!
Recent Forum Posts: