Pioneer Elite BDP-23FD Blu-ray & Lineup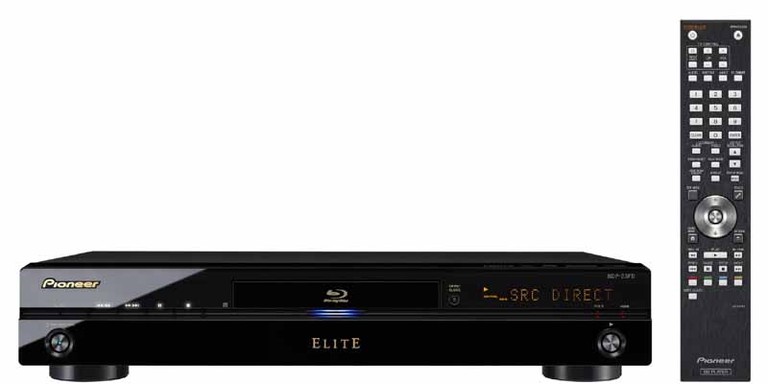 Pioneer Elite BDP-23FD Blu-ray Player
Summary
Executive Overview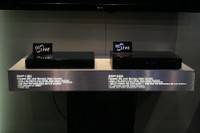 At CES 2009, Pioneer's home entertainment group is introducing three new Blu-ray Disc players and one new upconverting DVD player. Pioneer is expanding its current line of BonusView Blu-ray Disc players to now offer a complete lineup of models with full BD-Live capabilities. Two Pioneer-brand players and one Elite-brand unit take full advantage of HDMI 1.3a output capabilities along with unique feature sets that give consumers a choice for interactive home theater source needs.All three models supports full decoding and bit-stream output for emerging high-resolution audio formats including Dolby TrueHD and DTS-HD Master Audio.
In addition, all three of Pioneer's new players come complete with either on-board memory or flash drive for expandable memory to ensure consumers can take advantage of BD-Live right out of the box. Developed for a convenient user experience, the new players provide an array of convenience offerings that greatly reduce power on, disc load and power off times as a result of proprietary software and hardware solutions. For installers, the Pioneer's Elite Blu-ray Disc players are custom install-ready with RS-232. 

When a Blu-ray Disc player is connected to a Pioneer KURO display, KURO Link provides a tailored picture setting between the TV and Blu-ray player. Pioneer sought to create jitter-free playback and dynamic sound quality for music CDs. When connected to a Pioneer receiver via HDMI, these Blu-ray Disc players enhances CD playback with the proprietary Precision Quartz Lock System (PQLS).
Blu-ray Players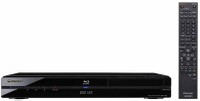 Pioneer BDP-120 - Entry BD-Live Blu-ray Player with slim profile
HDMI 1.3a Output
Dolby TrueHD and DTS-HD Bit-stream Out
1080p True 24FPS Video Output
Limited Picture Control Suite
BD Live with No Internal Memory
USB Expandable Memory including HDD
1GB Flash Drive Included
Internal Audio Decoders
Dolby TrueHD and Dolby Digital Plus
DTS-HD Master
Ethernet for BD-Live and firmware updates
April 2009 / Price TBD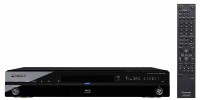 Pioneer BDP-320 - Entry BD Live Blu-ray Player
Step up features:
48-Bit Deep Color Support – Improves subtle gradations between colors to deliver a range of hues for a smoother, more dynamic picture
Picture Control Suite - 13 video adjustments allow viewers to fine-tune the smallest of film image details that are ideally customized to a user's viewing preferences.
3 Different Noise Reduction Circuits – Improves the image performance of poor and lower-quality disc content
KURO Link – Pioneer created a synergy throughout their Blu-ray Disc players, A/V receivers and KURO plasmas. KURO Link syncs the Blu-ray Disc player with the connected KURO plasma to allow for unified remote operation between products.
7.1 Channel Analog Output
Precision Quartz Lock System (PQLS) - Jitter free audio transmission for CD playback. Feature synchronizes music data coming from the Blu-ray Disc player to a connected Pioneer A/V receiver giving music fanatics a revolutionary high resolution listening experience far exceeding traditional methods.
BD Live with USB Expandable Memory (HDD Support)
Has 1GB of internal memory
April 2009 / Price TBD
Pioneer Elite BDP-23FD - Elite BD-Live player designed for the custom install market
Step Up features
KURO Link (New Synergy Feature) - Goes beyond synergized product performance to now offer an advanced picture setting between the TV and Blu-ray Disc player that can only be enjoyed when using Pioneer's products. Pioneer engineers understand the true performance of these products and have set them to perform perfectly.
PQLS Multi-Channel – Provides jitter-free audio transmission for multi-channel soundtracks including Dolby TrueHD and DTS-HD Master Audio.
Jitter Reduction Circuit – To reduce potential for out of sync HD audio and video content to negatively impact the home theater experience, the new circuitry basically times the content (information) so it is distributed from source to display in sync for accurate reproduction to the viewer.
Aluminum Front Panel
RS-232C – This is the first player to feature RS-232 for improved home automation capabilities
April 2009 / Price TBD

DVD Player

DV-420 - Step-up 1080P DVD Player
108Mhz/12-Bit Video DAC
Provides upconversion of DVD content to 1080p resolution for better picture quality to a connected HDTV; ideal for a bedroom or other secondary room application.
CD to USB MP3 encoding - New feature allows users to take regular audio CD and "rip" it into MP3 file format then place directly onto a USB flash drive, hard drive or MP3 player. No PC required.
Front USB port for audio, video and photo playback
Can play back array of audio and video formats
WMV/WMA/AAC/MP3 audio files
DivX for Internet content
JPEG photoviewer
HDMI. S-Video/Component Video Output
Extremely slim profile measures only 16-inches (420mm) wide
June 2009 / $90
For more information, please visit
www.pioneerelectronics.com
.

Unless otherwise indicated, this is a preview article for the featured product. A formal review may or may not follow in the future.
Confused about what AV Gear to buy or how to set it up? Join our Exclusive Audioholics E-Book Membership Program!