SONY BDP-S780 3D Network Blu-ray Player Review
SONY BDP-S780 3D Network Blu-ray Player Review
by
Adam Liebling
—
November 06, 2011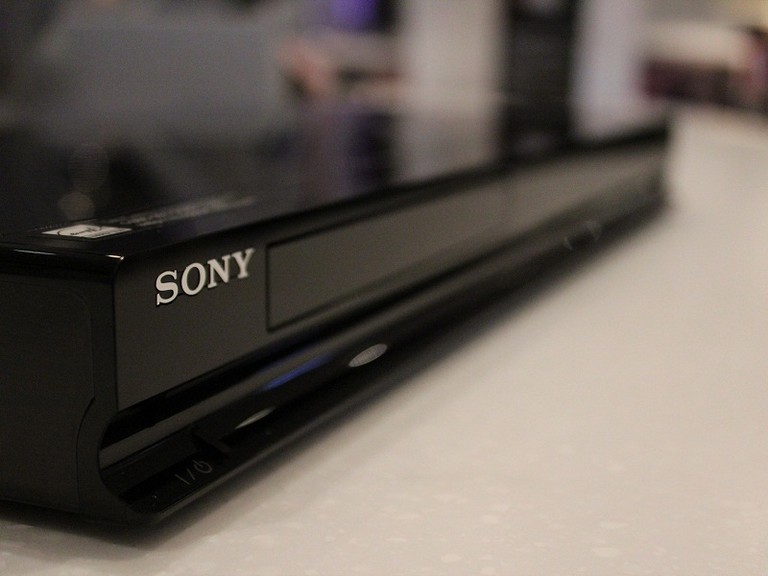 Video
HD (24Hz) (24p True Cinema)

HD (60Hz) : 480i/480p/720p/1080i/1080p

HD 24Hz to 60Hz conversion

DVD 24p output
Network Features
Audio Chat

Content Share

Help Browser

TV dongle Camera, Normal Camera : Either (not supplied)

Video Chat

Wi-Fi Built in
Video Features
2D>3D

Preset Picture mode Cinema tuned (Theater room/Brighter room/Standard room/Film/Anime/Auto)

24p True Cinema™ Technology

3D Playback

BD-R/RE Read Compatibility

BD-ROM : Bonus View(Profile1.1); BD-Live(Profile2.0); BD-ROM (SL/DL)

DVD Camcorder 8cm DVD, RW/-R (+VR)

DVD Playback

DVD+-R/ +-RW Read Compatibility

JPEG Playback : BD/DVD/CD/USB/DLNA

Noise Reduction : (BNR on DVDs Only)

PhotoTV HD

Picture Parameter Adjustments : (Brightness/Contrast/Hue/Color)

x.v.Color™ Technology
Audio Features
Music : BD/DVD/CD/USB/DLNA (non secured)

DTS : BD/DVD/CD/USB/DLNA (non secured)

LPCM : BD/DVD/CD/USB/DLNA (non secured)

MP3 Playback : BD/DVD/CD/USB/DLNA (non secured)

SACD playback
Inputs and Outputs
HDMI Output(s) : 1 (Rear)

Composite Video Output(s) : 1 (Rear)

Component Video Output(s) : 1 (Rear)

Digital Audio Output(s) : 1 (Rear)

USB Input(s) : 2 (1 Rear/ 1 Front)

Ethernet Connection(s) : 1 (Rear)

Analog Audio 2ch Output(s) : 1 (Rear)
Weights and Measurements
Dimensions (Approx.) : 17" x 1.8" x 7.8" (430 x 46 x 199mm)

Power Consumption (in Operation) : 22W

Power Requirements (frequency) : 60Hz

Power Requirements (voltage) : 120V
Pros
Easy Setup
Built In Wi-Fi connectivity
Lots of Network Apps, Including SKYPE
3D Upconversion
Fast Operation
Cons
No Dual Output for HDMI
Relatively standard build Quality
No Backlit Remote
Introduction
Sony offers some of the best value in Blu-Ray players today. After going through all the features and setup options this Blu-ray player offers and really diving into the network functions, I can say that the Sony BDP-S780 3D networking Blu-ray player would be a great addition to any home theater or video system that is in need for an upgrade to the latest in today's tech. This model is their company flagship and comes packed with the most features for their line. We found the DBP-S780 to be among the fastest players out there to boot up and play a Blu-ray disc. Bottom line the BDP-S780 meets just about every requirement for a great Blu-Ray player today and won't disappoint even the most feature hungry user.
Confused about what AV Gear to buy or how to set it up? Join our Exclusive Audioholics E-Book Membership Program!
Recent Forum Posts:
BMXTRIX posts on November 21, 2011 17:55
HomeTheaterHiFi.com recently announced that they will no longer be using their Sony 570 players for review of televisions because the Sony players have an issue with screwing with the image along the way and no way to stop the Sony from doing so.
This issue, IMO, makes me wary of getting a Sony BD player now.
They say this issue is NOT present in the Panasonic DMP-BDT210, which is one that I've also considered (over my PS3).
Not sure if this particular Sony has this issue, but it seems like no Sony should be introducing any blemishes to the native digital stream.
The Secrets Blu-ray Player HDMI Benchmark - Part I
I would say this suprises me, but Sony has been on my 'short' list for quality products for a while. Panasonic has long been a favorite of mine and I think for good reason. Cheaper, and better image.
Still, would love an Oppo.
Adam posts on November 21, 2011 09:28
sterling shoote, post: 842580
Also, with the OPPO BDP 93 out there, what's the point of the new Sony?
At least in my case, price. I can confidently say that I'll never spend $500 (in today's dollars) for a blu-ray player.
sterling shoote posts on November 21, 2011 08:47
Also, with the OPPO BDP 93 out there, what's the point of the new Sony?
sterling shoote posts on November 20, 2011 23:54
Does this player play SACD's?
BMXTRIX posts on November 18, 2011 17:13
I think my two biggest concerns are noise and speed.

Noisy players obvious distract from the entire setup, but after having a PS3 since day one, I'm certainly used to a certain amount of noise during my BD playback.

But, speed…

Same thing! After years of having a PS3, I expect my BDs to load quickly. This is where every other stand alone player I've used has just failed to deliver.

It's good to hear that this model has pushed speed levels up to near, or perhaps even ahead of PS3 speeds. Makes it a very interesting possibility!
Post Reply