Integra DMI-40.4 AirPlay Dock Preview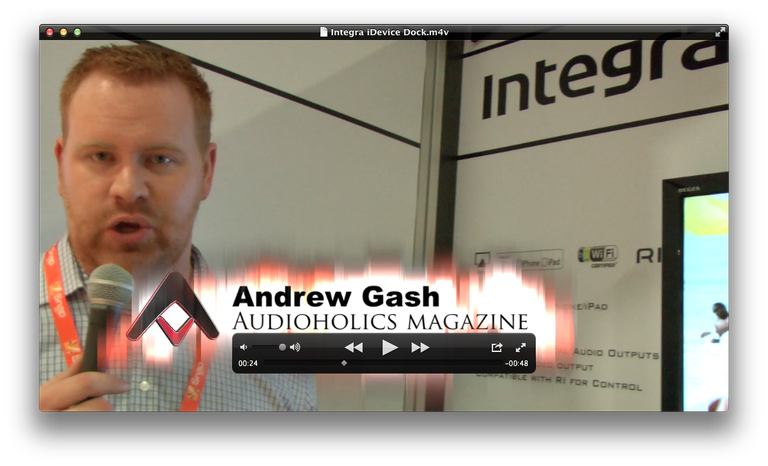 Integra DMI-40.4 iPad iPhone Dock CEDIA Video
Summary
Executive Overview
The new DMI-40.4 is a $250 AirPlay docking accessory that integrates with just about any Integra receiver and finally allows users to stream or dock their iDevices, be it iPhone, iPod or iPad. It also comes with a nifty remote that navigates tracks through the iOS and provides other basic controls. I've got my iPad docked here and am streaming straight to the television.
Now on the back are both digital and analogue audio outputs, but only composite video. While Airplay supports HD it only does so via the AppleTV - something Apple seems to have locked down for now. But even when docked, however, the DMI-40.4 only allows for composite video output - you're going to get SD (standard definition 480p max) video whether you dock it or stream it via AirPlay. Still, it's a great way to retrofit those older Integra receivers and get your iDevices connected to your home theater.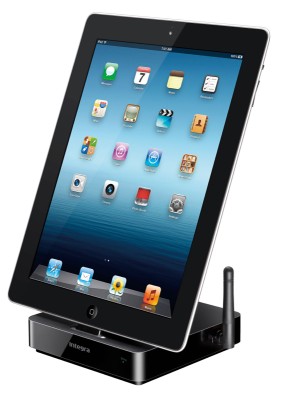 Don't miss out! Check out our full 2012 CEDIA Expo video coverage for all our event videos. And stay up to date on all our coverage, including photos and video, by Liking us at facebook.com/Audioholics.

Unless otherwise indicated, this is a preview article for the featured product. A formal review may or may not follow in the future.