GIK Acoustics Screen Panel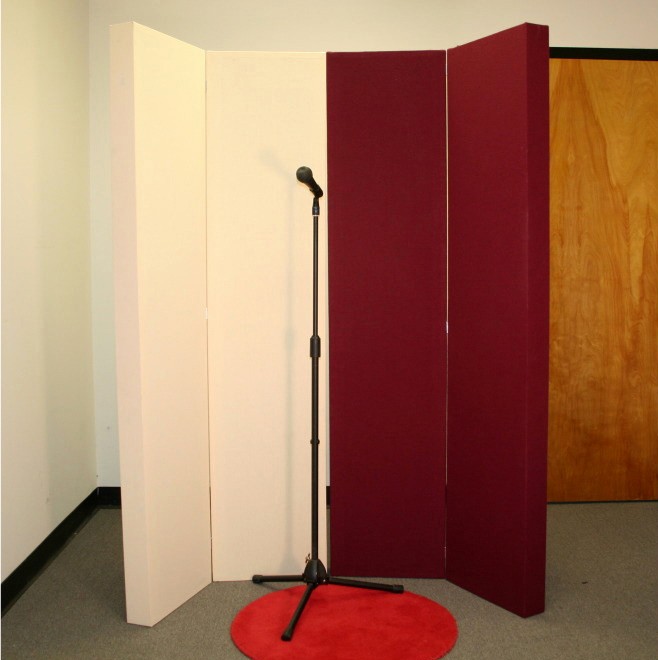 GiK Screen Panel
Summary
32"W x 72"H x 3.5" thick (also available in custom sizes)
Executive Overview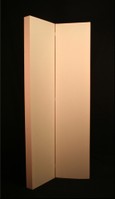 GiK Acoustics has been one of the most popular online dealers of room acoustics for their quality products at no-nonsense pricing. They've consistently met and exceeded their customer's needs by providing products that they often didn't even know that they needed. Once again they are doing the same with the introduction of their new Screen Panel. Obviously designed for a studio setting, we think there are more than one Audioholic that would be interested.
There is really nothing all that innovative in the GiK Acoustics Screen Panel - except that there is few like it on the market. The design is a simple single hinged fold-out design. The Screen Panel consists of two panels that are a total of 32" wide. each panel is 3.5" thick and the unit stands 72" tall. There is a hinge at the center which allows you to open the two up to form a single flat unit or to fold it completely so that it is one double thick, half wide panel. The most obvious application would be in a V shape where it could be used to flank a microphone stand or perhaps a mixing console.
Once again, while the Screen Panel looks like it was designed with studio applications in mind, we can see how home theater enthusiasts with uncompromising spouses might make use of such a product. GiK Acoustics has always been a big supporter of the Guilford of Maine acoustically transparent fabrics and continues the tradition here. They have pricing based on their standard fabrics plus a collection of Guilford of Maine fabrics. History has shows that GiK is very amenable to custom fabrics as well so if you have some sort of specific decor you are trying to match, the Screen Panels could most likely be customized to do so. What this means, in the end, is that if you are looking for room treatments that can be moved or removed because of spousal considerations, the Screen Panels could be for you. Plus, you could buy a couple and use them to literally experiment with room treatment placement like never before.
If you are familiar with the GiK products, the single thickness Screen Panel will measure similarly to their 242 offering while the double thickness (completely folded) will act like their 244. This gives you an idea not only of how the Screen Panel will perform, but also a direct correlation to the performance of those other panels. We could easily envision someone picking up a pair of these and moving them around the room as they tested out locations. When they had made their final placement decisions, they would order the additional panels to complete the room and have their dream theater.
Conclusion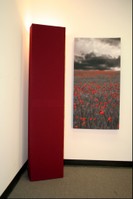 GiK has really done it again with their new Screen Panels. While skeptical DiYers will complain that they could construct their own, the fact is that many people don't have the tools, the ability, or the desire to do so. GiK at least is offering their products at a reasonable price. No one will complain that GiK makes a few bucks and really, they aren't exactly raking you over the coals for these panels. At only $329 to $379 (depending on fabric options), they are very reasonable. On top of that, GiK is offering a pre-order discount of $299 for the standard fabrics and $349 for the Guilford of Maine choices. Thats a lot of absorption at a very good price.
For more information, please visit www.gikacoustics.com.

Confused about what AV Gear to buy or how to set it up? Join our Exclusive Audioholics E-Book Membership Program!
Recent Forum Posts:
ned posts on July 02, 2009 20:05
Cool! Just ordered one.
Post Reply