Electronic Entertainment Expo (E3) Part 1: Great Games
Electronic Entertainment Expo (E3) Part 1: Great Games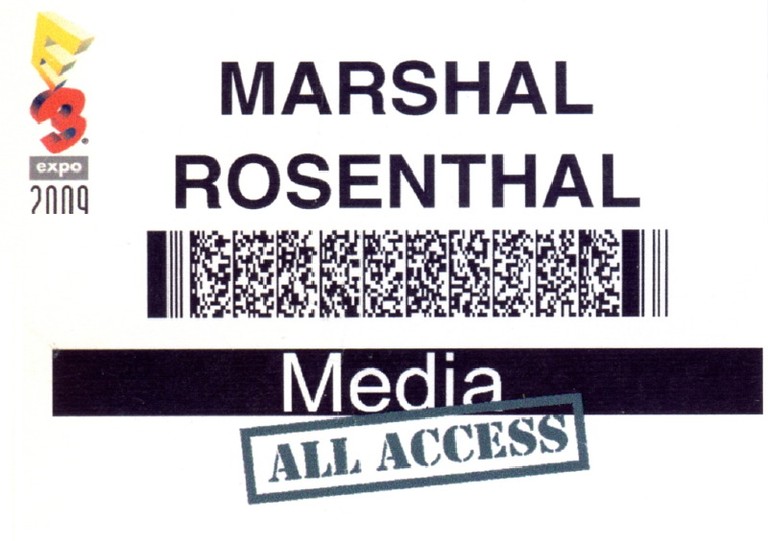 Let me start by confessing that I never liked video games because they taught hand/eye coordination or social skills - I liked playing them because they were fun. So the opportunity to attend E3 at the Los Angeles Convention Center was irresistible. Even more so because the nonsense of trying to turn it into a business event over the last two years was rolled back so that glitz and glamor could once again lead the way. And why not? Times may be tough but games touch on so many genres that there's sure to be something for everyone. Which explains why the video gaming industry has continued to be so profitable through the years.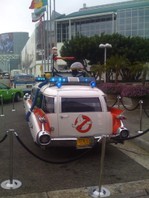 GhostBusters: The Game
So having seen the Ecto 1 outside (yes it's the Ghostbusters tricked out ambulance), I was keen on seeing those 3rd party titles that look to brighten the Fall and holidays (the blockbusters hawked by Sony, Nintendo and Microsoft having been noted already). So first stop was Ghostbusters: The Game and making my way through the crowded hall, I planted myself in front of a monitor and glommed the graphics. For sure they were state-of-the-art, giving you outstanding views of the Stay Puft Marshmallow Man and Manhattan - in other words blowing away the oldie but goodie days of the C64 version (then again, I still chuckle over my Atari 800 singing out "Ghostbusters" if you pressed the keyboard and didn't mind the screen blanking out).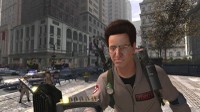 But even keeping it 1991 and having the characters look like the guys from the film isn't what makes this a fun ride. It's the fact that Dan Aykroyd and Harold Ramis (writers of the original film) helped to pen the story as well as lend their voices to it, along with Bill Murray and Ernie Hudson.

And how can it not be fun to join the team and use all kinds of weapons to take on those ghost and beasties?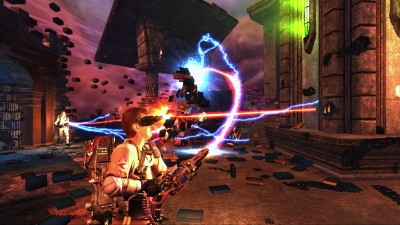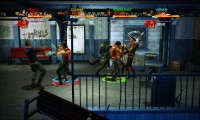 But since I've gone all nostalgic, I pulled out my best New York face and got behind Warriors: Street Brawl. Retro as it is, nothing beats running around New York, except maybe being chased by street gangs dressed up as the Yankees! Comic book-like graphics are funkier than scary, and it's like back in the day when we used to cruise the subway cars - just one of the missions you're on as you try to get back to Coney Island in one piece. Plus plenty of hidden touches to make you want to come out and PLAY-AY! That it's made as a download for the Xbox 360 Live is fine since digital is already taking a bite out of discs and boxes and stores anyway.
But is it nostalgic when the game is a franchise that stretches back for aeons? How about if it has solid game play that keeps your attention? That's where this new Metal Gear Solid/Rising came in. As the first of its kind for the Xbox 360, it took characters from the past to combine them with the present. What you'll get is a familiar but not the same old fighting experience, with a much better graphic engine powering the whole thing.

Confused about what AV Gear to buy or how to set it up? Join our Exclusive Audioholics E-Book Membership Program!
Recent Forum Posts: