CES 2007 Preview - Part 2
CES 2007 Preview - Part 2
Filed under: Editorials
We're continuing to report on the status of new and innovative products coming our way this CES. They range from portable consumer electornics to larger AV products, but all are innovative in some way and piqued our interest. Welcome to Part 2 of this multi-part series:
Soundolier DUO Wireless Speaker Lamp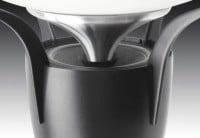 The Soundolier DUO Wireless Speaker Lamp is said to simplify the process of adding rear speakers to the home theater. DUO is patent pending and features an omni-directional full range speaker system that exists within (or as an integrated part of) a halogen-style lamp. The speaker (apparently full range with no tweeter) is located directlybelow the bulb (with the electrical infrastructure running through a modified phase plug.
The information regarding pricing and availability has not yet been revealed.
New Media Life TAVI030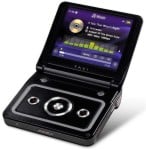 Not one of the best marketing campaigns we've seen (their website is an atrocious mess of bad drawings and vague pro-company information with little product info) but this new device seems to have some potential. This device is slated to sport wireless IPTV, podcasting support, and satellite TV with a mention of HDTV support (though with a QVGA we're not so sure that will go over as well as hoped). It's billed as the world's smallest, but small isn't always better with respect to video capabilities. Hey, it's a nifty concept, so we'll keep our eyes peeled.
ECOSOL Powerstick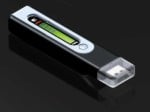 Now this is a cool concept - and one we hadn't seen before. The Powerstick is a portable power source for any small components that can be charged via USB. It charges up using any USB port and then provides remote power for any number of portable electronic devices. ECOSOL claims it can fully charge a Blackberry and of course, you can purchase the necessary adapters to make it work for just about any cell phone, PDA or otherportable device. Cool? Yes.
HP SLC3760N MediaSmart 37" LCD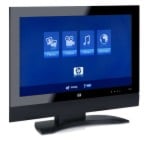 HP's MediaSmart LCD HDTV is a breakthrough in digital convergence, featuring wired and wireless Internet connectivity that allows consumers to directly connect to millions of songs, videos, movies and more. Features include 1366 x 768 panel resolution, 1200:1 stated contrast ratio, integrated ATSC/NTSC/Clear-QAM tuners, 176-degree viewing angle, 3-D surround audio processing technology, integrated bottom speakers, Dolby Digital 5.1-channel digital output, wired/wireless streaming of audio/video files from PC to TV, TV/PC connection to Web music, photos, videos, and a one-year limited warranty with in-home repair. You want some fries with that?
Sony Ericsson Bluetooth Watch MBW-100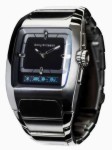 "Kit, get me out of here!" No, this is not a joke. Dick Tracy's (or Michael Knight's depending upon your age) watch is now a reality. Ericsson has developed a stylish Bluetooth watch, the MBW-100, with classic looks, a distinguished presence and with the capability to allow you to add control of calls and music to your watch. Notification of text messages is also possible. This is possibly the first truly "futuristic-but-cool" product I've seen hit the market in a long time. I have GOT to get one of these in for review - if only so I can walk around town talking into my watch like some kind of secret agent. You want on - you know you want one.
There's more to come so stay tuned!