CES 2007 Preview - Part 1
CES 2007 Preview - Part 1
Filed under: Editorials
We've been alerted through the grapevine to several intersting products coming our way this CES and wanted to take some time to fill in our readers. They range from portable consumer electornics to larger AV products, but all are innovative in some way and piqued our interest. Without any further ado, let's get into Part 1 of this multi-part series:
Scientific Atlanta D9054 Advanced Video Coding (AVC) encoder

This box adds the latest compression technology to the resources available to cable, satellite and telco video operators, broadcasters, and service providers, provides bandwidth maximization technology to support advanced services, and accelerates customers ' ability to launch new or expanded customer-driven services such as HD and VOD. Already deployed at multiple sites around the world, the new D9054 AVC MPEG-4 encoder provides a flexible, expandable, versatile, single-slice encoding architecture designed to deliver the kind of "performance-over-bandwidth" consumers are likely to demand with the advent of more HD content and channels.
A-DATA "Info" SD Card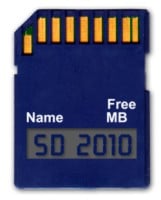 The Info SD is the world's first SD card that utilizes something called "bi-stable" display technology which allows the card to display the available space on the card - independently - at any time without additional power. Basically, the SD card has a tiny display integrated into the card that won't require additional power sources to function. The readout shows the name of the card as well as available space (both handy to know). MSRP is expected to be somewhere in the neighborhood f $50-60.
Dell XPS M2010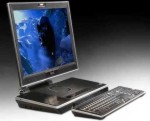 This computer is the "Terminator" iPod - and I mean that in terms of its looks. Dell has designed an all-in one "portable" desktop with integrated 20" LCD display, X1800 Radeon graphics card, Intel Core 2 Duo processor, integrated keyboard and optical media player and of course plenty of RAM. The leyboard detaches from the "laptop" allowing for a truly unique experience - this is not like any laptop (or desktop) you've ever seen. It's not lightweight, but it is portable. And for a measely $4000 you too can own one of your very own.
Kodak EasyShare V610 Dual Lens Camera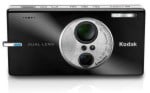 This new camera from Kodak seems to close the gap between the ultra-compact and long-zoom digital camera. It is currently the world's smallest 10X zoom digital camera. Each lens is tied to a 6 megapixel CCD image sensor. One lens is a 38-114mm ultra-wide angle, and the other is a 130-380mm optical zoom. As you zoom in and out, the Kodak V610 switches between the two lenses as needed, all behind the scenes. Kind of cool if you find yourself frequently in need of different lens types. For $449 you can't really go wrong.
Sony Playstation 3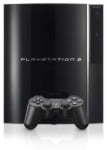 Yeah, we'll cover it. After all, this console is bound to live up to all of the hype, even though approximately 7 games are in existence at the time of its release. What could be more enticing? OK, enough of the politics, we'll give you more info when we see the booth. For now rest assured that Sony is going to show off it's gaming system in full force and we're looking forward to seeing some cool games, graphics and sound. We're also looking forward to seeing how well it functions as a Blu-ray Disc player, since that is one of the big items featured in this unit that differentiates it from teh competing Microsoft and Nintendo boxes (Microsoft is just now showing off an external HD DVD drive which can be purchased separately.)
Well, that's just a sneak peek at what's coming. Stay tuned for more as we get closer to CES and bring you some quick looks at some of the exciting products that are sure to whet all of our apetites. We'll try to do a new list each week until CES - by that time you should be ready for more "meat and potato" information and real pics which we'll deliver at the show.
Enjoy and thanks for reading!