Universal Remote R5 R7 Remotes
Universal Remote R5 R7 Remotes
Filed under: Miscellaneous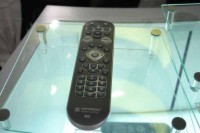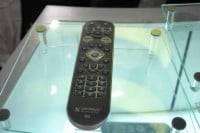 Universal Remote Control, Inc. unveiled the R5 and R7 remote controls, their most affordable IR models for the retail market during CES.
Taking a fresh approach at packing category-leading features into a new family of innovative, value-driven remote controls, Universal Remote Control introduced the new R5 and R7 pre-programmed and learning capable remote controls, compelling alternatives in the growing "under $50" retail category.
Perfectly suited for almost every room in the home, dorm or office, the new R5 and R7 can control up to five or seven different A/V components respectively, and are not only incredibly easy to program and use, they look great! Both remotes come packed with a simple, step-by-step DVD Guide to assist in quick, flawless setup. Two AA batteries are also included.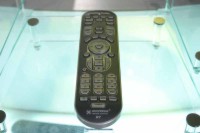 The R5 and R7 remote controls bow Universal Remote Control's two new remote functions: MacroPower and SimpleSound. MacroPower enables the R5 and R7 users to turn several A/V components on or off with only the single press of a button. The R7 and R5 are equipped with 9 and 7 macro buttons respectively, each of which can perform up to 20 different commands. SimpleSound affords users total and convenient 'one-touch' control over the volume functions for all of their components, including components that do not have built-in volume control, such as TiVo, DVD players or VCRs.
The R5 and R7 remote control design is fresh and stylish; either model will complement any A/V system. Each remote is loaded with thousands of preprogrammed codes for over 350 different brands of A/V components including televisions, projectors, satellite receivers, cable boxes, DVD players and recorders, audio receivers, lighting controls and media center PCs, making high-end performance more accessible for every consumer. Replacing up to 5 or 7 remotes, the R5 or R7 eliminates 'coffee table clutter'.
Because an R5 or R7 can learn commands from their existing remote controls, end-users can easily select and transfer identical commands from their old remote to the R5 or R7. By doing so, users can setup and assign functions to their new R5 or R7 so that they have a similar button layout as that of their old remote control. Both models also have a built-in memory back-up protection system to ensure that none of the remote's programming is ever lost.
The R5 includes seven macro buttons that can each send up to 20 commands and has a suggested retail price of $39.99. With the ability to replace up to seven different remotes the R7 features durable, stylish laser etched buttons that add a very distinguished look to the remote. The R7 has nine macro buttons that can send up to 20 commands each, and includes bright green backlit illumination for convenient operation in dark rooms. The R7 has a suggested retail price of $49.99.
The R5 and R7 unique and attractive packaging is consumer friendly and has been designed to support retail merchandising requirements. Both models are currently shipping.
For more information, visit www.universalremote.com .