Marantz DAvED PLC Technology
Marantz DAvED PLC Technology
Filed under: Miscellaneous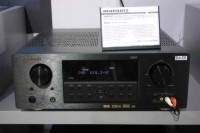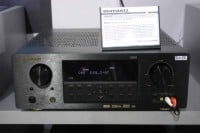 Marantz showed off an interesting combination of products and technology this year at the 2006 CES. As it stands now, the way to get whole house audio is to have either a wireless network, or a wired network using Cat5e cables. Well, Marantz is exploring a new option for those who would rather utilize the network already in existence in their homes - namely the powerlines.
The DAvED system (Digital Audio via Electrical Distribution) simplifies the connection, operation and distribution of multi-room audio. It allows up to six simultaneous channels and supports digital audio transmission for excellent sound quality. Status and control are available from each client.
Power-line Carrier (PLC) Technology
> When used indoors, PLC-equipped devices can use typical household electrical power wiring as a transmission medium. This method of home networking is used in home automation products such as X10 and the new HomePlug system.
Typically these devices operate by inserting a carrier wave of between 20 and 200 kHz into the household wiring at the transmitter. The carrier is modulated by digital signals. Each receiver in the system has an address and can be individually commanded by the signals transmitted over the household wiring and decoded at the receiver. These devices may either be plugged into regular power outlets or else permanently wired in place. Since the carrier signal may propagate to nearby homes (or apartments) on the same distribution system, these control schemes have a "house address" that designates the owner.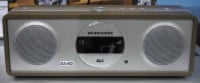 Setting up the DAvED system is rather simple:
Connect your source equipment to the ZR6001 AV receiver
Plug the ZR6001 into the wall outlet
Plug a ZC4001 client into a wall outlet in another room
Go get a coffee (optional)
The system currently works with only the ZR6001 AV receiver and ZC4001 client, but expect additional future products from Marantz to be DAvED-enabled in the future. Here are some specs on the individual components:
Marantz ZR6001 AV Receiver
7.1 Dolby Digital/DTS receiver
90 watts/channel x 7
Component video switching
IR emitter/outputs for control of non-Marantz products
IR code learning function
Marantz ZC4001 Client
Portable DAvED client/controller
Built-in powered stereo speakers
Aux input
Playback status window
Includes SRS WOW sound technology for virtual surround
The ZR6001 receiver is set for an MSRP of $1299 and the ZC4001 Client is to be priced at just $329 each. Both will be available in th first quarter of 2006.
For more information please visit www.marantz.com .