Da-Lite Display Mounts
Filed under: Furniture & Mounts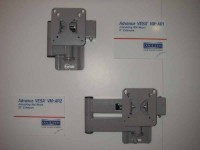 Well known screen manufacturer Da-Lite has entered the flat panel mount market with the introduction of several new budget priced flat panel display mounts. Starting at just $45 for the fixed VESA 75-100 mount, the new nine products also include an articulating mount with 11-inches of travel priced at $158 and one that has 20 inches of travel priced at $165.
Da-Lite also introduced a new electric screen. What makes this new screen unique is it has a power cord with a three position switch. The installer can simply mount the screen and plug it into an available wall outlet for operation. The new plug and play screen is shipping now. The screen is available in many different screen materials and sizes. Case colors include black, white and graphite. The 45-inch x 80-inch screen will retail for about $900.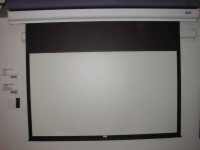 For more information please visit www.dalite.com .