Sencore Products
Filed under: Miscellaneous
Sencore had a great display at CES with just about everything they make.  Sencore's equipment is well recognized and highly regarded in the electronic test instrument world.  Their equipment can be used to measure, validate, calibrate and quantify performance of almost any home theater device related to both audio, and video.  In fact, Audioholics is pleased to note that we use many of Sencore's equipment as the basis of our objective measurements in our articles on loudspeakers, cables, DVD players, rear projector TV's, video screens, front projectors, and more.  Check out our equipment list in our Set-Up and Calibration section.  This list will be growing in early 2004.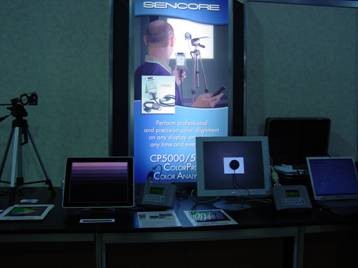 Audioholics uses this precision CP 5000 sensor to measure and calibrate our displays and compare DVD players.  This is also a tool commonly used by certified ISF technicians for calibration and verification of displays.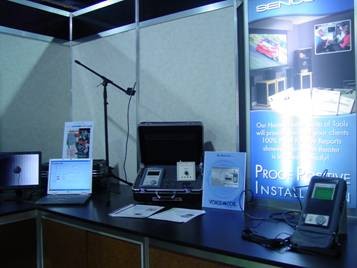 The Sencore SP295C Audio Analyzer is used to measure loudspeaker performance, room acoustics, and much more. You will be seeing many of our up and coming loudspeaker reviews featuring this tool to objectively gauge their performance.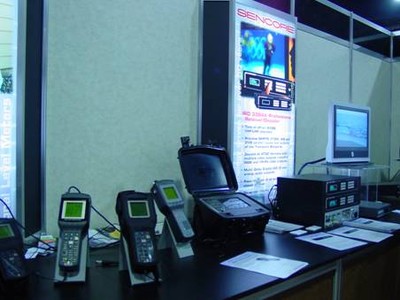 How about a Sencore oscilloscope for measuring amplifier clipping or cable overshoot?
Sencore not only provides world renowned equipment for measurements, calibrations and verifications, but they also provide in depth training, seminars and technical support.
Visit Sencore for more information on their products and services.