MB Quart Home Theater Speakers
MB Quart Home Theater Speakers
Filed under: Loudspeakers
You're probably wondering: Why are we covering a car audio loudspeaker manufacturer on Audioholics? The reason is, MBQuart is no longer limited to manufacturing quality loudspeakers for car audio.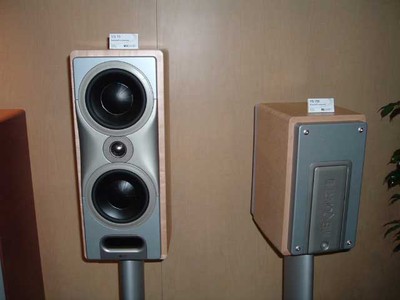 Pictured from left to right: MBQuart VS 1b, VS 05b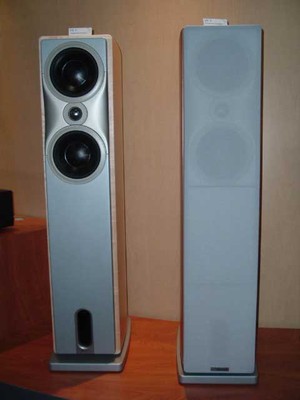 MBQuart VS 1.5b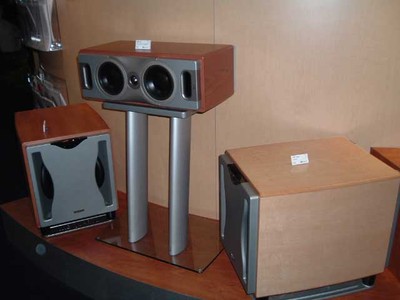 MBQuart VS 1c and subwoofers
We initially mistook the midbass drivers to be Dynaudio until the MBQuart Acoustical Engineer informed us that one of the former Dynaudio designers helped develop this driver. It was impressive to see the close proximity of the tweeter and mid bass units, which ideally would help minimize lobing in a D'Appolito driver configuration. MBQuart accomplished this by utilizing a neodymium magnet in the tweeter. Most tweeters featuring neodymium tend to thermally compress at a much higher rate than conventional magnet designs. MBQuart's solution to this quandary was to heatsink the magnet and fasten a pole piece to the front baffle to transfer heat away from the drivers and internal cabinet. Minimizing heat in drivers and the associated enclosure is essential to ensure driver properties remain nearly constant during operation.
We were quite taken by the quality of craftsmanship of these speakers and the engineering behind the design. We have high expectations for these speakers (review forthcoming).