Marantz ER2500 Home Theater System
Marantz ER2500 Home Theater System
Filed under: Loudspeakers

Marantz Americashowed off a new concept in all-in-one home theater designs: the ER2500 Home Theater system. Featuring an elegant new "lifestyle" design, the sleek ER2500 system offers everything needed to enjoy surround-sound audio and video, including five satellite speakers and a subwoofer, a 6.1-channel audio/video receiver with a built in AM/FM receiver and a high-performance progressive scan DVD player.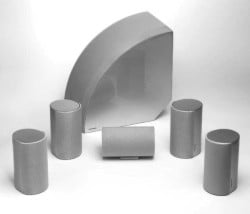 Kevin Zarow, Director of Marketing and Product Development, Marantz America, Inc noted: "As the market for all-in-one home theater systems evolves, we're noticing increasing demand for 'secondary' surround sound systems that can be used in bedrooms, dens and other areas of the home. Simplicity, ease-of-use and performance are key factors driving this segment of the market. To this end, we designed the ER2500 as an elegant and simple surround sound solution-a perfect fit as either the primary or secondary system in any home."
For compatibility, the ER2500's 6.1-channel receiver with built-in DVD player features HD component video output along with a complement of digital and analog audio and video inputs and outputs. Color-coded speaker terminals add to ease-of-set-up. The receiver is compatible with a multitude of 6.1- and 5.1-channel surround sound formats such as Dolby Digital EX, Dolby Pro Logic IIx, and DTS ES-Discrete.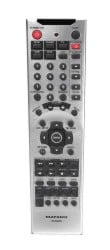 The ER2500's high-performance DVD player is built directly into the receiver and features progressive-scan technology. It supports multiple disc formats and provides a multi-screen aspect ratio. The player's component video output provides true 3:2 and 2:2 pulldown detection and advanced digital video processing circuitry for DVD-Video discs. To meet all potential connectivity needs, the DVD player includes component, S-Video and composite video outputs; coupled with digital audio and analog audio outputs.
The ER2500 offers a wood-crafted, 5.1 silver satellite speaker system that fits seamlessly into any home theater room décor.
Additional information is available at www.marantz.com .