Escient FireBall E2-300
Filed under: Transports

Escient has announced the next step in the evolution of their award-winning FireBall line of of digitial music management products, the FireBall E2-300 .
MSRP $3,999
New Features Include
Larger Capacity Hard Drive (300GB)

Intergrated Web Interface

Inhanced Digital Performance

New FLAC Encoder (Free Lossless Audio Compression)

1000 Hours of CD Quality Music (using FLAC)

4000 Hours of MP3 Music (depending on compression rate)

Enhanced PC Interface Capabilities
With the new enhanced PC compatible file sharing services, consumers can easily copy and transfer music files between the E2-300 and a PC of their choice (Windows, Mac and Linux). Music can also be streamed to any computer on the network.
A built in browser based internal web server allows users to control the E2-300 from a web page, the same as they would from their TV screen interface.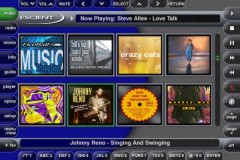 Also announced are software upgrades for existing FireBall E-40 and E-120 and the EWP-1000 FireBall wireless tablet control. The tablet has an 8.4" color LCD touch screen designed for control of the full line of Escient FireBall products. It comes standard with built in cradle for recharging the battery and a USB port for connection to a PC. The software upgrade will enable the older models to have virtually all of the same funtionality as the E2-300, including the web server and PC compatible file sharing services.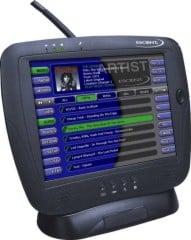 MSRP $2,499