Adcom Receiver?
Filed under: Receivers and Processors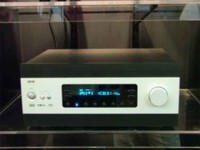 Here is a preview of a new A/V receiver from Adcom. There are not many details available yet and the product is 7 or 8 months away, but here is what we do know.
Dolby Digital EX/DTS ES-96/24
5 or 7 channels of amplification
$2000-$2500 Price Range
This is a new direction for Adcom and we will post more details as they become availble.