RBH Sound Signature SV Series Speakers and Subwoofers Preview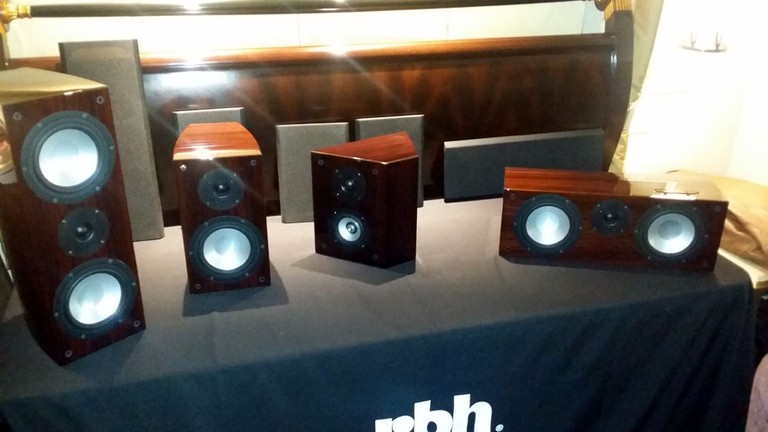 RBH SV Series Speaker Line
Summary
SV-44 ($1,199/pr)

Dual 4" Aluminum Cone Midrange
Dual 1" Vifa silk-dome tweeter
5-way Binding Posts
Dipole/Bipole Configuration
SV-61 ($1,199/pair)

6" Aluminum Cone Midrange
1" Vifa silk-dome tweeter
5-way Binding Posts
SV-661 ($899/ea)

Dual 6" Aluminum Cone Midwoofers
1" Vifa silk-dome tweeter
5-way Binding Posts
SV-6500 ($3,499/pair)

Five 6" Aluminum Cone Midwoofers
1" Vifa silk-dome tweeter
Dual 5-way Binding Posts
SV-831 ($2,519/ea)

Aurum Cantus Aero Striction Tweeter with neodymium magnet and folded aluminum diaphragm
Three 8" Aluminum Cone Midwoofers
5-way Binding Posts
SV-12P ($1,299/ea)

12" Aluminum Cone Subwoofer
500 Watt Class D amplifier (optional)
SV-1212P ($2,429/ea)

Dual 12" Aluminum Cone Subwoofers
1000 Watt Class D amplifier (optional)
Executive Overview
originally published January 20, 2015
At CES 2015, RBH introduced the prototypes for their new Signature SV line, which is set to replace the successful Signature SX Series sometime this year. It must not be the most well-kept secret that many Audioholics are already big fans of Utah-based RBH Sound's products; myself included. As I type this, my personal pair of 41-SE/B are already jamming on my desktop!
Intended not only for elite home theater setups but also top-end music-listening setups, the high performance SV line includes a brand new bookshelf, LCR, center, tower, and monitor. Also offered will be a pair of subwoofers, which are offered in both powered and passive options. The SV-44 surround speaker was also exhibited. The cabinet construction is curved-and-layered MDF; at first glance I wasn't clear on the difference between the current SX series in most of the new SV speakers but upon close inspection, the baffle design and woofer gaskets at the very least are definitely not the same. I'm guessing the midwoofer driver design was changed ever-so-slightly for some performance gains.
I'm not expecting a huge difference in sound character, but the tweaks RBH has made will probably be audible under intense scrutiny – which I'm sure has current RBH owners eying those wallets! The two previous SX towers have also been condensed into a single SV tower.  But we don't suspect it will be long before RBH offers an even bigger tower more akin to the SX-8300s.  
The majority of the loudspeakers in the SV line except for two, use a Vifa silk dome tweeter along with a proprietary RBH aluminum cone midwoofer. Since aluminum acts as a piston through most of the operating range used by RBH with steep acoustic crossover slopes, the SV series are expected to perform with the delicate mid-range resolution that RBH Sound is known for. The line will include five-way binding posts, with the larger models doubling up to allow for bi-amplification or bi-wiring.
RBH will be also be offering the same Reference upgrade they are known for which includes a classic ferrofluid silk-dome Scanspeak 9500 tweeter along with the advanced midwoofer featuring a fixed aluminum phase plug and the requisite crossover modification.
Product Info Update (6/10/16)
We were fortunate to be able to sit down with RBH Marketing Director, Daren Egan, at our facilities to discuss the new SV series of loudspeakers. In our video interview, Daren goes over the new models and upgrade options including the Beryllium/Aluminum woofer option previously reserved only for their uber expensive Status Acoustics line of products.  Be sure to watch our interview video as well as Marshall's teaser video coverage from the showfloor of CES 2015.
SV Signature Series Interview with Daren Egan of RBH Sound

RBH Sound SV Signature Series Speakers at CES 2016

Starting off the lineup is the attractive SV-61 bookshelf at $1,199/pair: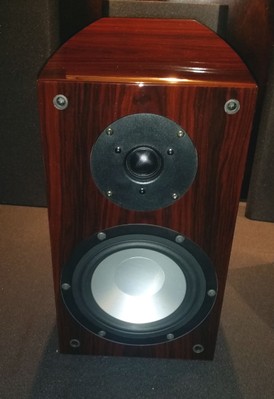 RBH SV-61 Bookshelf Speaker
Also shown was the SV-661 which retails for $899/each. This speaker is offered as both an LCR and a dedicated center channel: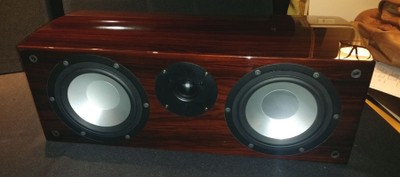 RBH SV-661C Center Channel Speaker
The new SV-6500 Tower combines what appears to be the upper section of the old SX-8300 with the slimmer lower triple 6"-woofer section of the old SX-6300. These will sell for $3,499/pair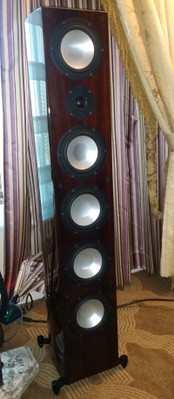 RBH SV-6500 Tower Speaker
The SV-44 Dipole/Bipole Surround will be $1199/pair. The speaker shown below includes the optional Reference upgrade as the SV-44/R: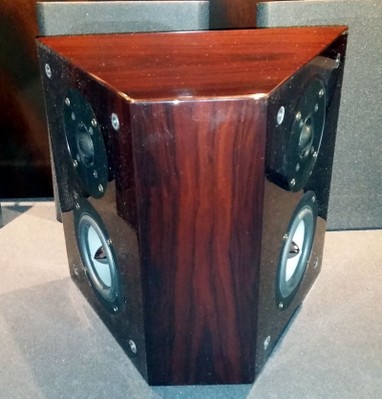 RBH SV-44/R Surround Speaker
The "WAF"-friendly SV-12 subwoofer comes as both a passive sub for $899, or can be purchased as a powered unit with a 500-watt class-D amplifier for an additional $400: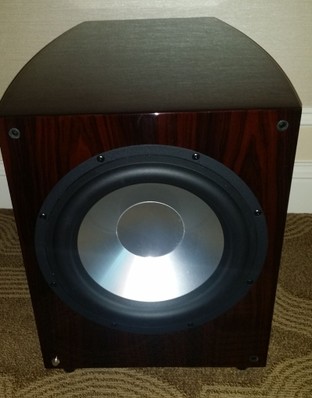 RBH SV-12 Subwoofer
I hinted earlier that one of these new offerings does not use a Vifa dome. Well, that would be this new flagship monitor which rests above the new subwoofer as a modular tower succeeding their SX-T2 system:
RBH SV Modular Tower (SV-831 tops, SV1212 subs)
On top sits the new version of the SX-T1, the SV-831 which includes three eight-inch midwoofers flanking an excellent Aurum Cantus Aero Striction Tweeter. These tweeters alone retail for nearly $400 each! Not only can the tweeter extend low enough to allow the crossover to the 8" aluminum diaphragms, but that also means the lobing pattern caused by three separate dome voice coils in the T1 is now changed to that of a single line source tweeter – which I'm sure is just as RBH Chief Designer Shane Rich wanted it! This monitor will retail for $2,519/each.
Beneath it sits the SV-1212NR subwoofer! Remember, the celebrated T2 system used "only" a pair of ten-inch woofers and offered prodigious output! If the preceding SX-1212/R is any indication, owners of the new combination are in for beyond THX reference-level SPLs out of their front towers. This is the surface area of a nearly 18" woofer which could be made the bottom part of a modular tower speaker! Recall our review of the SX-1212P/R sub easily exceeding our Extreme Bassaholic rating.  Imagine now having two of them in your room! As with the smaller sub, an optional 2,400 watt class D amplifier is available for an additional fee.  The fact that you can get this entire two-channel modular speaker system for under $10.5k passive or under $11k with active subs screams bargain for those looking for the ultimate in sheer SPL output with pristine fidelity.  
Conclusion
Although most of the upgrades might appear marginal or aesthetic, that pretty much just means the RBH Sound Signature SV series will continue to offer the same excellent performance. The more unique combination of the new SV-831 and SV-1212, however, looks like such a truly cutting-edge product that's going to get enthusiasts salivating, and ready to badger their local RBH dealer for an audition of the beast. We heard this behemoth SV modular tower system twice (CEDIA 2015 and CES 2016) and were simply floored by the performance.  As these were merely prototypes, we haven't yet received a comprehensive set of specifications, but they probably meet or exceed those of the current line. 
The RBH Sound new look, upgraded performance, and more competitive pricing is putting the ID speaker market on notice.  RBH is taking orders at company authorized dealers and international distribution network as well as their website.

Unless otherwise indicated, this is a preview article for the featured product. A formal review may or may not follow in the future.