Paradigm PDR-W100 Wireless Subwoofer Preview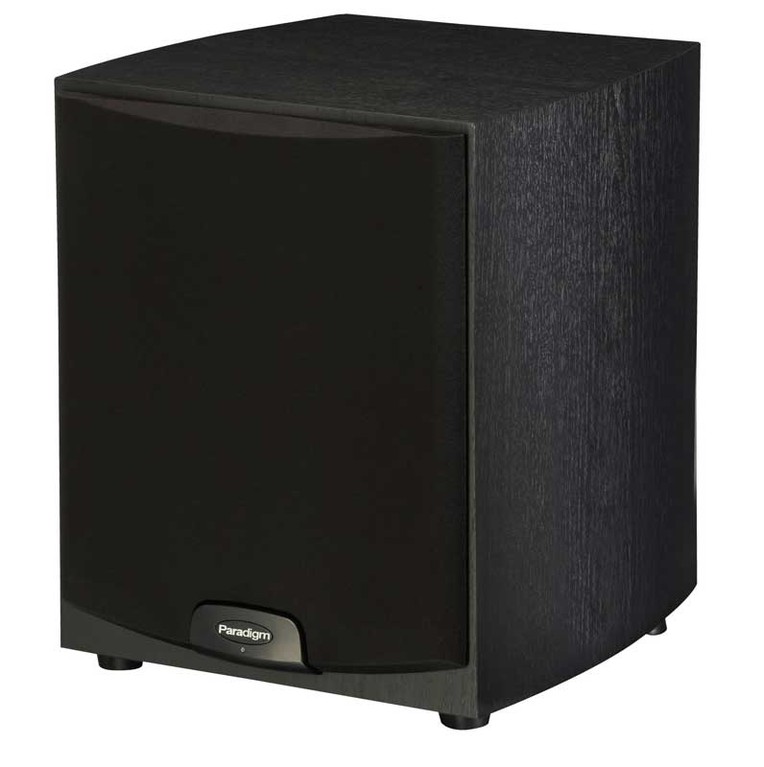 Paradigm PDR-W100 Wireless Subwoofer
Summary
Driver: 10" (255 mm) cone
Power: 120 watts RMS (360 watts peak)
Enclosure type: Ported
Frequency extension: 29 Hz
Phase Switch
Crossover bypass
Transmission range: 50 ft
Wireless Signal: 48kHz 16-bit
Dimensions: 15.5" x 13.125" x 15.25"
Weight: 29 lbs
Connectivity: Wireless
Executive Overview
Paradigm Electronics announced its first contribution to the wireless subwoofer category at this year's CES with the new Paradigm PDR-W100. The PDR-W100 ships wireless-ready and includes Paradigm's own wireless subwoofer transmitter. With patented built-in high-power amplifiers, the PDR-W100 boasts 360W Dynamic Peak power with 120W RMS sustained power. Audio purists argue that wireless technology does nothing positive for sound quality. For this reason, much engineering was done to ensure the PDR-W100 meets consumer demand for convenient wireless solutions while staying true to the Canadian manufacturer's high fidelity heredity.
The transmitter reading signals from Paradigm's wireless subwoofer has a sampling frequency of 48 kHz at 16 bits with a transmission range of 50 feet (15 meters). The PDR-W100 design consists of a single driver, bass reflex, high-velocity low-turbulence port, with built-in amplifier reaching a low-frequency extension of 29 Hz.
"Our PDR subwoofers have always earned high marks for affordable bass performance," said Paradigm's director of marketing, Mark Aling. "Developing a wireless version affords Paradigm customers a whole new set of discreet installation options while staying true to the track record of high fidelity audio at a value price."  
As with models in the previous PDR v.4 line-up, a sub/sat phase alignment switch for 0 degrees or 180 degrees allows users to adjust subwoofer settings to avoid "wave cancellation," which occurs when there are sound waves going forward and equal sound waves going backward in a room, thereby canceling each other out. A subwoofer that is 180 degrees out-of-phase with the main speakers would lead to an audible decrease in bass response. The phase alignment switch allows listeners to compensate for this scenario. In addition, the PDR-W100 features a bypass option on the subwoofer cut-off frequency.
Aesthetically, the PDR-W100 wireless subwoofer comes in a Black Ash finish and features a lifestyle design cabinet with slim, curved edges for added appeal. With removable grills and dual rear ports, customization options abound for customers.
The PDR-W100 will retail for $499.
For more information on Paradigm, please visit www.paradigm.com.

Unless otherwise indicated, this is a preview article for the featured product. A formal review may or may not follow in the future.
clouso posts on January 06, 2011 14:10
I may be a Paradigm fans but im not a fan of ''wireless'' stuff yet….bring a priest pls and make me beleive!…
Post Reply
Confused about what AV Gear to buy or how to set it up? Join our Exclusive Audioholics E-Book Membership Program!