Niles SW6.5 and SW8 Subwoofers Preview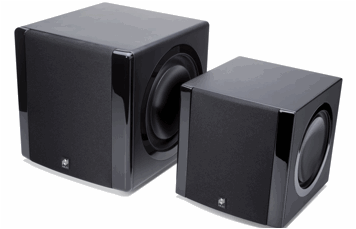 Niles SW6.5 and SW8 Subwoofers
Summary
Finish: piano-black
Inputs: LFE and stereo line level
Outputs: Unbuffered stereo pass-through line outputs
Phase: variable control (0°-180°)
Drivers (SW6.5): 6.5" long-throw aluminum front-firing, dual long-throw side-mounted passive radiators
Drivers (SW8): 8" long-throw aluminum front-firing, dual long-throw side-mounted passive radiators
12 volt trigger control
Built-in CAT5 balun
Built-in bracket-mount compatible with OmniMount 30.0 ST-MP
Optional Niles SW-T wireless transceiver and SW-R receiver
Power (SW6.5): 200W RMS/800W peak
Power (SW8): 300W RMS/1200W peak
Frequency response (SW6.5): 42-200Hz
Frequency response (SW8): 36-200Hz
Dimensions (SW6.5): 10 x 10 x 10 inches
Dimensions (SW8): 12 x 12 x 12 inches
Weight (SW6.5): 11 pounds
Weight (SW8): 16.5 pounds
Executive Overview
Niles has made a lot of custom installation products, many of which we have found to be very reliable and above-average, like their CM-Series In-ceiling speakers. This week, the company expanded its line of powerful high-fidelity subwoofers in the form of two new stylish compact subwoofers engineered with designers in mind, the SW6.5 and the SW8. The new subs are designed for a stylish look that can be more or less concealed in the room. This makes sense from a company that has done so well to create great-sounding products that blend into walls and ceilings. Mike Detmer, President of Niles is going out on a limb, saying their new SW6.5 and SW8 subwoofers "outperform their larger rivals and offer superior sound quality and design for all residential and light commercial installations." That's a bold claim and we'll look forward to seeing how well the company can live up to its own hype.
The SW6.5 and SW8 ultra-compact subwoofers come with a fingerprint-resistant piano-black finish and feature a long-throw front-firing woofer with dual long-throw side-mounted passive radiators, similar to the new Aperion Audio Bravus 2A 8D subs (among others). A sealed design gives them additional installation flexibility and makes them perfect for the custom installation industry. Both subs feature a 12 volt trigger control and have audio signal sensing, so they come on when needed and work with virtually any audio system. A built-in CAT5 balun also means you can deliver audio over CAT5 cable - yet another tip of the hat to the custom installer crowd. Additionally, both models come with a built-in bracket-mount that is compatible with the optional OmniMount 30.0 ST-MP to allow easy wall or ceiling mounting, making it perfect for bars, restaurants and other light commercial installations.
SO what if you absolutely can't do wires? Niles has that covered as well, with an optional Niles SW-T wireless transceiver and SW-R receiver that easily attaches to a built-in mounting port on the rear of the subwoofers. In terms of specs, the SW6.5 produces 200W RMS power and up to 800W peak power through a 6.5" active anodized aluminum cone driver and two 6.5" passive radiators with a frequency response of 42-200Hz. That's a lot of power from a cabinet that is smaller than 10 inches-cubed and weighs only 11 pounds.
The SW8 produces 300W RMS power and pumps out 1200W peak power through an 8" active anodized aluminum cone driver and two 8" passive radiators with a frequency response of 36-200Hz. The SW8 is just 12 inches-cubed and weighs only 16.5 pounds.
Both models include both LFE and stereo line level inputs and unbuffered stereo pass-through line outputs, allowing up to four subwoofers to be wired from a single receiver output. The adjustable frequency control features a bypass positions, eliminating low pass filtering within the subwoofer, and variable phase control (0°-180°) allows for precise phase matching with the main speakers.
These are some pretty interesting new speakers, and have some compelling features that will appeal to the custom installer. While they won't satisfy those looking for maximum output and the deepest extension, for the aesthetic and feature-minded, they might just do the trick.

Unless otherwise indicated, this is a preview article for the featured product. A formal review may or may not follow in the future.