Yamaha YSP-4300 Sound Bar Review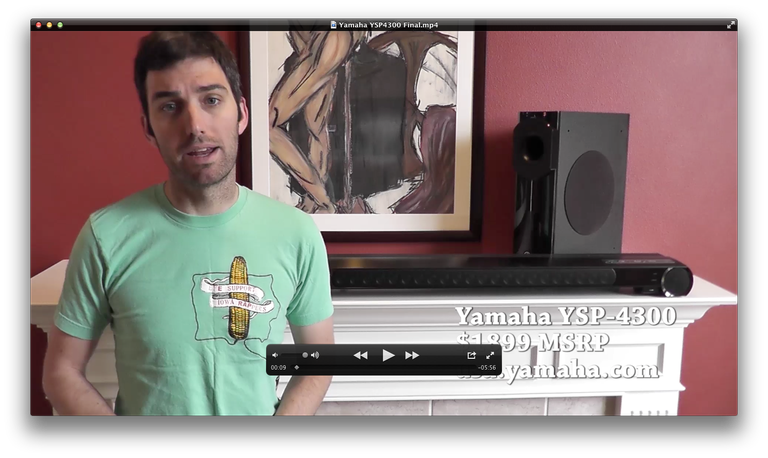 Yamaha YSP-4300 Sound Bar Video
Summary
General:


Output Channel: 7.1-channel
Output Power: 324 W total power: 2 W x 22 beam drivers + 75 W x 2 (woofer) + Dynamic 130 W subwoofer
Power Consumption: (Center Unit) 60 W, (Subwoofer) 70 W
Standby Power Consumption: (Center Unit) 0.5 W (HDMI control off, wireless interlock off)
Beam Drivers: 1 1/8" (2.8 cm) x 22 beam drivers
Woofers: Dual 2 1/2" (6.5 cm) woofers
Subwoofer: 6 1/2" (16 cm) cone woofer with Advanced YST (vertical/horizontal)
Dimensions (W x H x D): 43 3/8" x 3 3/8" (with spacer: 3 7/8") x 6 3/8, 1,102 x 86 (with spacer: 99.5) x 161 mm (Center unit), 5 3/4" x 17 1/2" x 14 5/8" (Vertical), 145 x 446 x 371 mm (Vertical) (Subwoofer)
Weight: 15.2 lbs.; 6.9 kg (Center unit), 19.8 lbs.; 9 kg (Subwoofer)

Input / Output:


HDMI: 4 in / 1 out
Digital Optical: 2 in
Digital Coaxial: 1 in
Analog Audio: 1 in
HDMI: Deep Color
x.v.Color
3D Pass-through
ARC
CEC
Auto Lip-Sync

Sound Technology:


CINEMA DSP Movie: 3 (Sci-Fi, Adventure, Spectacle)
CINEMA DSP Music: 3 (Concert, Jazz Club, Music Video)
CINEMA DSP Entertainment: 4 (Sports, Talk Show, Drama, Game)
Listening Mode: 5Beam, 5Beam Plus2, Stereo+3Beam, Stereo+3Beam Plus2, 3Beam, Stereo, Target and My Surround
UniVolume
Compressed Music Enhancer
HD Audio Format Decoding

Connectivity:


Wireless Subwoofer
Wireless Compatibility via Yamaha Wireless Transmitter (iPod/iPhone/iPad or Mac/PC via optional YIT-W12)
yAired
USB (iPod/iPhone/iPad, USB Memory, Portable Audio Player)
FM Tuner

Other Features:


IntelliBeam
On-Screen Display (English, German, French, Spanish, Italian, Russian, Dutch, Swedish and Japanese)
TV Remote Repeater, Learning function

Accessories (Optional):


Wall Mounting Bracket: SPM-K20
Wireless Transmitter: YIT-W12
Executive Overview
The Yamaha YSP-4300 seems to be designed with two goals in mind. The first is to give you everything that you would get from a standalone receiver in a more simple, compact unit. This includes the obvious like HDMI video switching, decoding of advanced audio codecs like Dolby TrueHD and DTS HD Master Audio, and iPod control, but also includes less obvious features like an FM radio and an IR blaster option.
The second goal is to give you an surround sound experience similar to having 5 or more channels spread throughout the room from a single, centered speaker array. While many soundbars tout this feature, most simply send certain sounds from the left/right front channels out of phase making them hard to localize. Contrary to this, Yamaha is the most prominent manufacturer to incorporate a discrete solution. That is, they send sound from the surround channels, physically, from beside and behind you.
How they accomplish this is to project the surround channels to the sides of the room, bounce them off the walls, and then have them arrive, at your ears, from the sides and back, more faithfully replicating the experience of having discrete surround speakers. Are you still having a hard time visualizing this? No problem, either think of how a billiard ball bounces off the side of a pool table, or just look at the included diagrams in the Yamaha YSP-4300 user's manual.
Yamaha YSP-4300 Soundbar YouTube Video Review

Unpacking and Setup
The Yamaha arrived looking as though it had gone 3 minutes in the octagon with Gina Carano. Fortunately, the contents emerged unscathed with a heavy, yet slim main unit dressed in black brushed aluminum. The luxurious appearance doesn't quite carry over to the subwoofer, which matches a glossy plastic front to a matte black vinyl cabinet. Of course, the sub is designed to be tucked out of sight, so it was wise to focus on the main unit's appearance.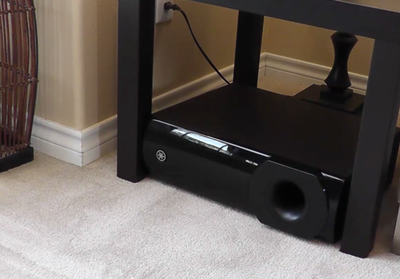 With all the bells and whistles, the Yamaha YSP-4300 was still dead simple to setup. Just place the soundbar on a tabletop centered near your display, connect your source cables, your video output cable, and turn it on. The included wireless subwoofer is placed near an outlet, plugged in, and should connect with the soundbar automatically and wirelessly. Then, place the included microphone on a tripod (an included cardboard stand can be used if you don't have a tripod), plug it in, click "enter" on the remote, and leave the room for about 3 minutes. The Yamaha will set speaker levels and adjust the angles that the surround channels are shot out to arrive at your ears from the correct direction.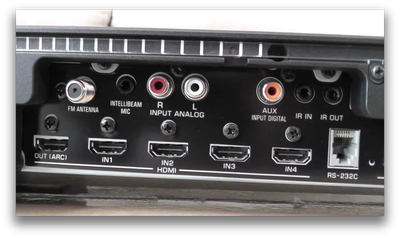 Listening
I used the Yamaha YSP-4300 in two rooms. The first was my reference family room. This probably wasn't the best environment as the room is not only large and difficult to fill with sound, but very open in nature making those angles needed to bounce sound waves less than ideal, or downright impossible. For instance, the left surround channel would seemingly need to reflect off my left wall where there was no wall, only my hallway. In listening, it seemed a combination of rear reflections and out-of-phase signal may have been used to compensate for this lack of reflective surface, but I'm not going to pretend to know the ingredients to Yamaha's secret sauce.
I also set up the Yamaha YSP-4300 in a more rectangular bedroom. In this environment, the Yamaha had all the apparent reflective surfaces needed to bring sound in from all angles, and with it's 14x12x9 foot dimensions, a smaller room volume to fill.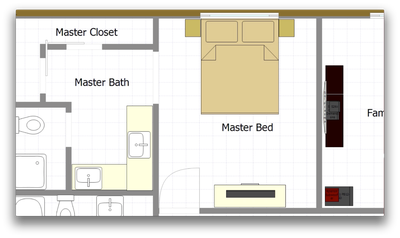 In the case of the family room, I found the Yamaha to give a convincing surround effect from the main listening position. For example, the right surround channel sounded like it was coming from my right. Was is as good as dedicated speakers? Not even close; the sound was overly-diffused with poor timbre matching between surround channels, likely due to my unruly room. But, compared to other "virtual surround" systems, the Yamaha YSP-4300 was the best I've heard in this regard by a long shot.
Sound effects in the bedroom setup were better still given the rectangular and reflective walls. This is the ideal application; a smaller room in which a 5 speaker setup is wholly impractical.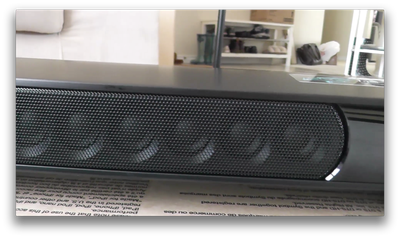 Unfortunately, my impression of the overall sound quality was less favorable. The Yamaha YSP-4300 got loud enough to fill my large family room and then some which is a chore for most compact systems. However, at anything above moderate listening level, the sound was midrange heavy creating a small box or cupped-hands effect. This was perfect for discerning movie dialogue, but music became unbalanced, and at high levels, strained. This was especially true of the subwoofer. The sleek design that made the sub perfect for sliding along couches and under end tables comes at the cost of maximum output and extension due to the small cabinet size and presumed lack of rigidity, as well as the smaller 6.5" driver. At moderately high volumes, dynamic bass passages became ill-defined, one note affairs, often with audible distortion. Measurements showed that the 30hz spec, at least in my setup, might be a bit of a stretch.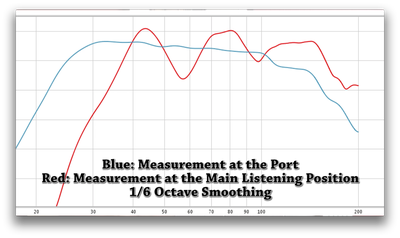 In the bedroom, with it's smaller volume, levels could be kept lower, and room gain helped the sub, but tonality and extension was still average compared to other high-end soundbars.
Am I unfairly faulting Yamaha, after magically creating a sense of speakers where there are none, for not breaking the remaining laws of physics? Probably, so it's best to go into this product with a sense of what can realistically be achieved in such a svelte package.
Conclusion
Apple to apples, the Yamaha YSP-4300 performs its surround tasks in a more sophisticated and convincing way than any other soundbar I've heard. Unfortunately, the emphasis placed on the Yamaha's surround sound abilities begs apples to oranges comparisons with discrete, 5-speaker surround systems. Further begging apples to oranges comparisons is the price: the Yamaha YSP-4300 retails for $1899, and streets for about $1800. This is much above the price range typically occupied by soundbars, and squarely into the the range where one might be able to purchase a mid-range AVR, Sub, and Speakers with the requisite wiring.
So, what market is there for the Yamaha YSP-4300? I'd say that someone who puts a premium on a full-featured product with the most convincing virtual surround I've heard, and a 5-minute setup so simple that you can't screw it up, will be quite happy with the Yamaha. Those looking for better overall sound quality at the expense of convincing surround effects will find other options a better value proposition, and those who've watched this far and are still asking, "why not just buy separate speakers" should stick to eating oranges. But if you have a smaller room, a need for the best surround effects you can get from a single, simple speaker array, and a thick wallet, then the Yamaha YSP-4300 is for you.

Unless otherwise indicated, this is a preview article for the featured product. A formal review may or may not follow in the future.