Sonance 46LCR SB1 Adjustable Width Soundbar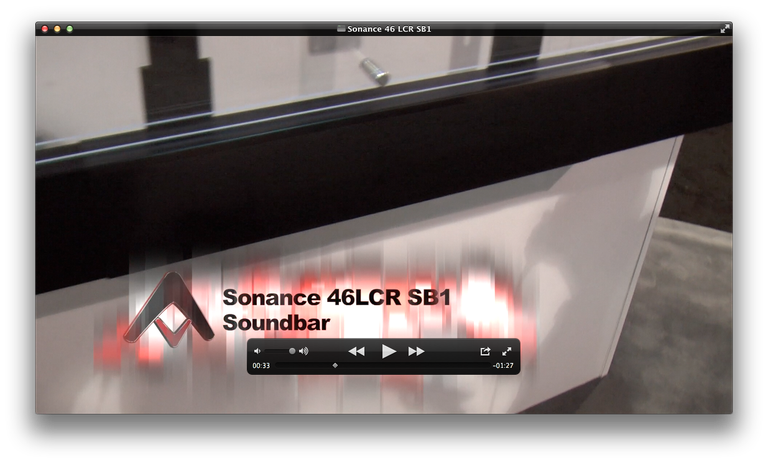 Sonance 46LCR SB1 Soundbar
Summary
Product Name:

46LCR SB1 Soundbar

Manufacturer:

Sonance

MSRP: $1400
First Impression:

Pretty Cool
Executive Overview
At the Sonance booth we got to see the new 46LCR SB1 soundbar. This is a new product from Sonance that is pretty unique. It has the same basic configuration of any LCR soundbar in that it requires an amplifier for the left, right and center channels. In that way, it's a true LCR soundbar where each speaker is completely discrete and perfectly arranged from use as front channels in a home theater 5.1 or 7.1 system.
What makes this soundbar a little unique is that I bought a 50-inch flat panel television, you know—back when they cost a million dollars—and now I want to upgrade. Well, with most sound bars, now your upgraded TV is going to make that soundbar look small. Or maybe you just can't fund a soundbar to fit your TV's width period. With the Sonance 46LCR SB1, you can expand the grill to make it fit the width of any TV from 50" to 65". We were told the 46LCR SB1 will retail for around $1,400. As it's new, that price seems a bit expensive, but not entirely surprising.
Sonance also has a larger model that goes from 70" up to 80" and that sells for $2,200. I am a big fan of sound bars but I'm not a big fan of the ones that look out of place or stick out beyond the TV. Sonance seems to have solved that issue here.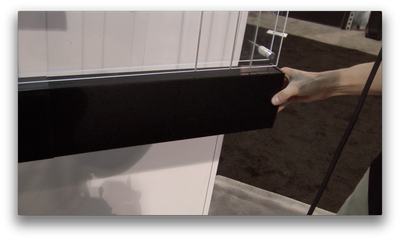 Specs and more details will follow as Sonance makes them available. This was more of a quick preview at the show, but we'll try and stay on top of it as this product develops.
Unless otherwise indicated, this is a preview article for the featured product. A formal review may or may not follow in the future.
Confused about what AV Gear to buy or how to set it up? Join our Exclusive Audioholics E-Book Membership Program!