Polk Audio SB1 Plus Sound Bar Preview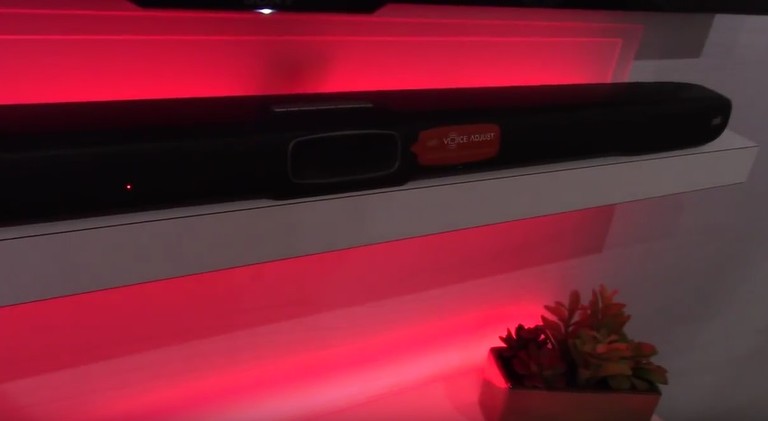 Summary
Dimensions Subwoofer - D 11.61" (294.8 mm) x H 14.3" (362.2 mm) x W 13.7" (347.9 mm)

Enclosure Type - Downward firing, ported

Dimensions SurroundBar - D 3.6" (91.4 mm) x H 2.17" (55.1 mm) x W 43" (1,092.2 mm)

Driver Complement Full Range SurroundBar - Driver Dimensions 3.0" x 1.0" (6.35cm)

Driver Complement Full Range SurroundBar - Quantity 3

Driver Complement Subwoofer - Quantity 1

Electrical - Total System Power 350 watts

Electrical - Wireless Connectivity 2.4GHz, 5 GHz & Bluetooth

Warranty - Speaker Warranty 1 year electronics, 3 years speakers
Let's face it, some of us just don't have rooms available for a dedicated home theater or the logistics to setup speakers around the room. This is one of the reasons that sound bars have become so popular.  You pretty much plug them in and they're ready to go. With the addition of a wireless sub you can get even more low end sound in a easy to use setup. 
Polk audio announced an upgrade to their Omni SB1 sound bar at CES 2016 in Las Vegas with their Omni SB1 Plus. This ultra-low profile, dialogue enhancing, 3.1 sound bar system is designed to create a broad, enveloping soundstage for TV, movies, music and sports. In addition, the SB1 Plus lets you expand to a true 5.1 home theater surround system with its built-in wireless rear surround speaker technology (requires a Spring 2016 software update).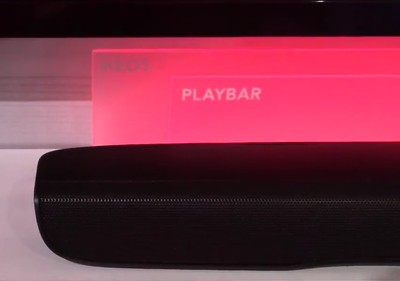 The displays shows the low-profile of the Polk SB1 Plus compared to competing products.
One of our favorite features of the SB1 Plus was the slim design.  On the floor of CES Polk Audio demonstrated this by placing backdrops of competitor models behind the SB1 Plus showing just how streamline it is compared to the competition.  Its ultra-low profile will not block your TVs bottom edge or IR ports.
Polk Audio Omni SB1 Plus Soundbar & Sub YouTube Video Overview

The SB1 Plus als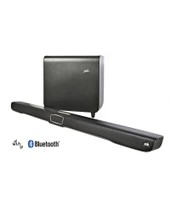 o features Dolby Digital surround sound, an 8" wireless subwoofer, and is compatible with most TVs, cable boxes and their respective remotes. For the music lover, wirelessly stream music from your smartphone, tablet or computer with the Wi-Fi enabled SB1 Plus via the Polk Omni app, or use the included Bluetooth adapter for Bluetooth streaming.

To expand to a 5.1 home theater system with the SB1 Plus you can add either two Polk Omni S2s or S2Rs, or any DTS Play-Fi speakers, as discrete rear left and right channel wireless surround speakers, or one S6 for single rear speaker stereo surround sound. The system even comes with a Polk Omni app to connect the sound bar to the S2, S2R or S6 wireless speakers.
One of the most needed upgrades on the SB1 was the Bluetooth support. The new SB1 Plus comes with a separate Bluetooth adapter so you can switch between Wi-Fi and Bluetooth to play audio from more online sources like your phone, tablet or computer and re-stream it to any Play-Fi speaker on your network. 
With all these new features and the addition of an Ethernet port for spotty wifi coverage, the Polk Audio SB1 Plus Sound bar might be a contender for best budget sound bar of the year.  We'll have to get one in our hands on one for a full review to know more.

Unless otherwise indicated, this is a preview article for the featured product. A formal review may or may not follow in the future.