Polk MagniFi MAX SR 5.1 Sound Bar and Wireless Surround Sound System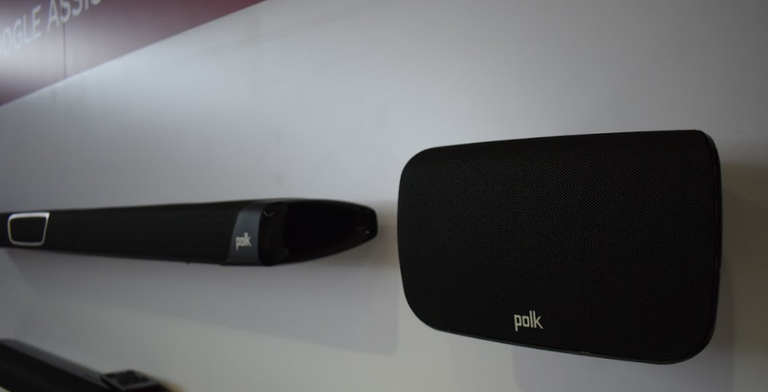 Summary
System
Peak Power: 400W (Sound Bar: 180W, Subwoofer: 160W, Surrounds: 60W)
Frequency: 35Hz - 20kHz

MagniFi Max Sound Bar
Dimensions (hxwxd) 2.09"x43"x3.78"
Weight: 6.05 lbs
Driver Complement:
(4) 1"h x 3"w (Oval) - Mid/Woofer
(2) 0.75" d (Round) - Tweeter
(1) 1" d (Round) - Midrange
Inputs: (3) 4K HDMI
Toslink Optical
Analog 3.5mm Mini-Jack (AUX)
Pass-Through: 4K, HDR, and Dolby Vision
Subwoofer
Dimensions (hxwxd): 14.54"x14.62"x12.11"
Weight: 13.5 lbs
Subwoofer Array Driver Enclosure Type: Ported
Subwoofer Array Driver Complement: (1) 8" (20.32 cm) d (Round) - Subwoofer
Wireless speakers
Rear Array Driver Complement
(1) 3" (7.62 cm) d (Round) Left Rear Surround - Mid/Woofer
(1) 3" (7.62 cm) d (Round) Right Rear Surround - Mid/Woofer

Executive Overview
We recently reviewed Polk's foray into a niche sma
ll soundbar market with our review for their MagniFi Mini Soundbar and Sub. With all the acclaims of their mini sound bar last year Polk decided to unleash a full sized model based on the MagniFi Mini and announced the release of their MagniFi Max at the 2017 CEDIA Expo last week in San Diego, California. For $600 you get a premium soundbar plus a wireless subwoofer AND two wireless surrounds!
The big talk about the MagniFi Max is Polks patented SDA digital surround technology which is designed to create an expansive, multi-dimensional sound experience. Like the MagniFi Mini, the MagniFi Max comes with Polk's Voice Adjust technology which lets you customize the voice levels to reproduce clearer, crisper dialogue. We found this to be true with their MagniFi Mini and expect the same from the Max version.
Two of the key features we saw in the MagniFi Max is the ability to stream music from your favorite apps over Wi-Fi or Bluetooth as well as connect to your Google Home speaker and control your music with voice commands via Google Assistant.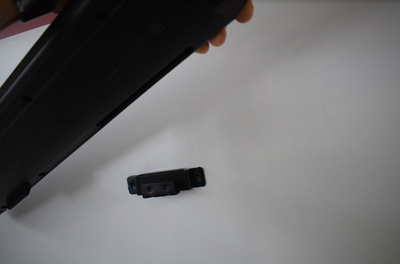 We also liked the easy to use mounting bracket for the soundbar. With so many of the soundbars that we see here at Audioholics, it's hard to easily mount the bar below the TV and keep it level. Not to mention they usually come at an additional cost. The Polk MagniFi Max comes with an easy to install mounting bracket that is designed to keep the soundbar level and secure.
The MagniFi Mini is also equipped with Polk Smart Remote technology, so it works with your TV's remote control right out of the box. Plus, the included HDMI (4k compatible) and optical cables should make setup quick and easy.
Another cool feature of the MagniFi Max is the fact that Google Chromecast is built-in so you can stream content from your computer to the MagniFi Max through Google Chrome.
What we think...

The soundbar itself comes with seven drivers including four 3" oval midwoofers, two 3/4" round tweeters, and one 1" round mid. Along with the included sub and SR1 wireless surrounds, the MagniFi Max offers a true discrete 5.1 Dolby Digital / DTS surround experience.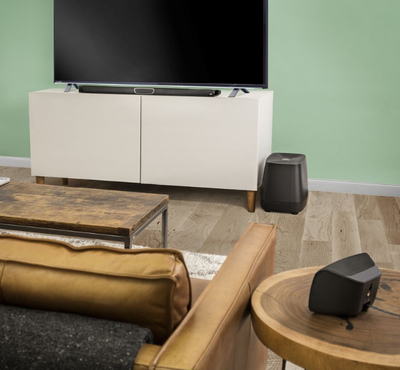 The MagniFi Max is also available without the wireless surrounds for $500, but after experiencing how easy the setup and execution of the MagniFi Mini was, we're expecting great things from the MagniFi Max with the rear wireless speakers for $600! The whole package will be available starting in October 2017. So, if you're looking for a compact, easy to setup and operate, soundbar surround system this one is right in time for Christmas.

See also:
Confused about what AV Gear to buy or how to set it up? Join our Exclusive Audioholics E-Book Membership Program!
Recent Forum Posts:
gene posts on September 15, 2017 01:23
We recently reviewed Polk's foray into a niche small soundbar market with their MagniFi Mini Soundbar and Sub. With all the acclaims of their mini sound bar last year Polk decided to unleash a full sized model based on the MagniFi Mini and announced the release of their MagniFi Max at the 2017 CEDIA Expo last week in San Diego, California. For $600 you get a premium soundbar plus a wireless subwoofer AND two wireless surrounds! Read on to find out more details.

22339

Read: Polk MagniFi MAX SR 5.1 Sound Bar and Wireless Surround Sound System
Post Reply