Paradigm Millenia CT 2.1 Speaker System Preview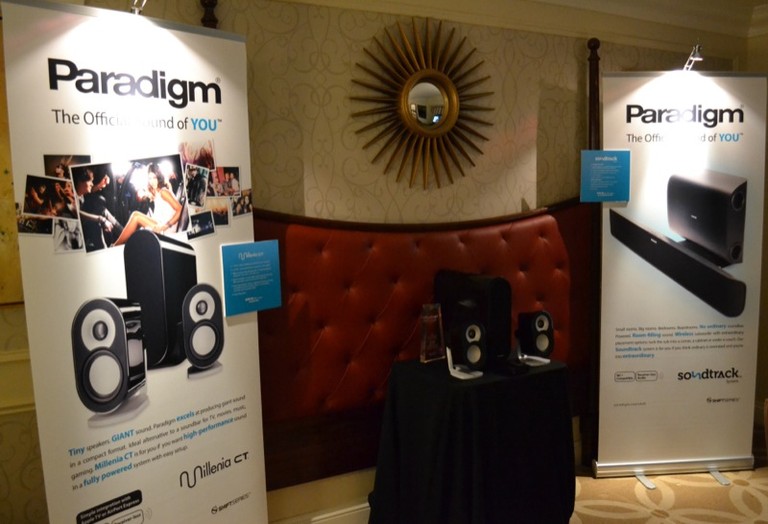 Paradigm Millenia CT 2.1 Speaker System
Summary
Executive Overview
Paradigm released its Millenia CT 2.1 Speaker System, which is part of the company' SHIFT Series. The Millenia CT is a 2.1-speaker system that's really a compact plug'n play solution. The speakers include a built-in amplifier, so like other powered speakers, there is no receiver or amplifier required to get great sound. The Millenia CT system was inspired by Paradigm's Reference MilleniaSub and the MilleniaOne speakers. The system includes two high-performance speakers with adjustable table stands, a subwoofer with removable floor cradle, remote control, control box for instant connection to your audio/video equipment and the 6 cables needed for hook everything up (power, optical, 3.5-mm, controller and two speaker cables). The system is truly plug'n play and sets up in just minutes.
Compared to the all-in-one configuration of a sound bar, which typically doesn't provide a ton of stereo separation, the ability of the Millenia CT system to provide spaciousness and sound clarity is going to be a step up. The Millenia CT is a multimedia system that can be paired with a computer or with other networked audio devices to provide sound in secondary listening areas. With its speakers and powered sub there's no need for a receiver which makes it a cost effective sound solution. 
The Millenia CT speakers feature 1" S-PAL satin-anodized pure-aluminum domes and 4" S-PAL satin-anodized pure-aluminum bass/midrange cones. The low-profile subwoofer features an 8" reinforced polymer composite cone with a 1-1/2-inch high-temperature voice coil. The sub can be positioned vertically using the included cradle or horizontally on the supplied feet. Wall-mounting brackets are optional system accessories. Total system power is 480 watts.
Millenia CT is available now from select Paradigm Dealers throughout North America. The system is available in a Black Gloss finish and is priced at $699.

Unless otherwise indicated, this is a preview article for the featured product. A formal review may or may not follow in the future.