Equipment & Product Recommendations
Equipment & Product Recommendations
AV Receiver: Yamaha RX-A1000
Price: $999.99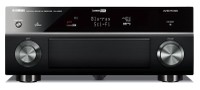 The RX-A1000 A/V Receiver supports 3D and Audio Return Channel, with 8 in/2 out HDMI, new GUI, new YPAO, network functions and control via web browser. The RX-A1000 decodes all the latest audio formats (Dolby TrueHD and DTS HD) natively and offers more than enough audio and video connections, including 8 HDMI inputs and 2 outputs - all v1.4 with 3D and Audio Return Channel support. The RX-A1000 also includes 4 component video inputs and 1 output), S-video (4 inputs/2 outputs), and composite options for connecting a variety of video sources. All speaker connections are via high-quality 5-way binding posts and the amplifiers are assignable - meaning that you can choose to bi-amp the fronts, or send a couple of powered channels to Zone 2. It also includes dual subwoofer outputs. This is a great feature that we see creeping down product lines to appear in lower-priced models.
Useful Features
HD audio format support: Dolby Digital Plus, Dolby Digital TrueHD, DTS-HD High Resolution Audio and DTS-HD Master Audi
7-channel 735W powerful surround sound (105W x 7)
Burr-Brown 192kHz/24-bit DACs used in all channels
Analog and HDMI video upscaling to full HD 1080p
HDMI (V.1.4a with 3D and Audio Return Channel) - 8 in/2 out)
Symmetrical power amplifier layout
Ability to change HDMI input while in Standby Through mode
Preout terminals for front, center, surround and surround back, and dual mono subwoofer out
DLNA V.1.5 certified
High quality 5-way binding posts

Alternates: Harman Kardon AVR 3600 ($999); Marantz SR6005 ($999)
---
Speakers: Atlantic Technology System 2400 5.1 System
Price: $2500
Atlantic took their best compact speaker and improved it. Building on the System 2200's attributes - superb sound, small size for easy, unobtrusive placement, mounting flexibility, high-class materials and top-notch build quality, the System 2400 delivers an even more impressive performance than its predecessor. This 5-speaker system includes a pair of Atlantic Technology's 2400 LR Front Speakers, a 2400 C Center Channel, and two 2400 SR Surround Speakers. It also includes Atlantic's 334 SB Subwoofer. All of the speakers and the sub come in Satin black. This will be a surround system worthy of two channel music as well as chest-pounding theatrical use.
Useful Features
Incredible build quality
Nicely designed with exemplary aesthetics - high WAF
Excellent frequency response






 

2400 LR


2400 C


2400 SR

334 SB


90Hz – 20kHz ±3dB

90Hz – 20kHz ±3dB

90Hz – 20kHz ±3dB
 30Hz – 250Hz ±3 dB

90dB/1W/1m

90dB/1W/1m

90dB/1W/1m
104dB SPL into 2000 cubic Feet

8 ohms

8 ohms

8 ohms
 - -


10-140W Rms

10-140W Rms

10-140W Rms
 220W RMS


(2) 4.5" GLH woofer
(1) 1" low resonance tweeter

(2) 4.5" GLH woofer
(1) 1" low resonance tweeter

(2) 4.5" GLH woofer
(2) 1" soft dome tweeters

10" Super Heavy Duty long-throw composite cone w/2" voice coil


12.9" x 6.4" x 7"

14.6" x 7.5" x 7"

11.4" x 10.4" x 7.5"

 15.25" x 15" x 15.7"


7.5lbs

8lbs

7.5lbs

 35 lbs


2-way Sealed

2-way Sealed

Sealed Di-Pole/Bi-Pole

 Sealed
$650/pair
$400/ea
$700/pair
$750

Alternates:
Klipsch RB-81 5.1 System ($3374)
---
Subwoofer (Optional): Velodyne DLS-3750R

Price: $499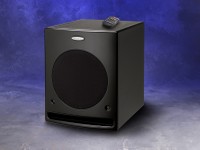 When shopping for a ~$500 subwoofer we had to really rack our brains to decide on which one to feature. Velodyne now brings the power and precision of Digital Signal Processing (DSP) to a new series of very affordable, high-performance, remote-controlled subwoofers. This Distortion Limiting System (DLS-R) Series subwoofer has a 10" forward firing driver (8.2" piston diameter) and features four presets on its remote control for movies, rock music, jazz/classical and games, allowing you to select the perfect bass without ever leaving your chair. All the adjustments of these subwoofers can be made using the remote including volume control, night mode, low-pass crossover and phase. The DLS-R Series deliver bass the way it was meant to be heard - loud and deep with incredible impact and lower distortion.
Useful Features
Woofer size: 10-inches
Bass extension 30 Hz

Crossover: Continuously variable 30-90 Hz, defeatable, 24 dB/oct
Phase switch: 0/180°
Dimensions: 16" H x 15" W x 18.25" D
Ship-weight: 55 lbs
Amplifier Power: 100 Watts
Finish: black
Alternates:
Boston Acoustics PV700 ($499)
---
TV: Samsung UN46C6500 46" LED LCD
Price: $1,399 w/stand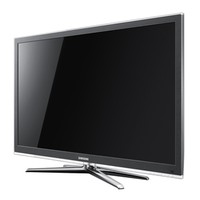 We've reviewed both the generation 1 Westinghouse displays and found them to be exceptional. Since then, the company has resolved some of the 1080p resolution issues they had in the earlier models and presented a very nice evolution of affordable 1080p LCDs. This display features native 1080p with support for 24p frame rates. An integrated QAM and ATSC tuner means that you'll have no difficulty receiving the best possible HDTV channels - even without a cable box. To top off the features, Westinghouse include two down-firing 10W speakers and 4 (four) HDMI inputs in addition to the pair of component video inputs and available legacy connectivity (composite/S-video/HD15). High definition LCD has never been cheaper.
Useful Features
1080p (1920x 1080) LCD display
1.2" thin
LED Backlight

24p (24Hz) support

4 x HDMI inputs

5 gazillion:1 contrast ratio (can you tell how much this number doesn't matter to us?)

Web-connected Samsung Apps

2 x 10 watt speaker
240Hz Clear Motion Rate technology
43" x 28.5 " x 10.8 " (with Base)
40.3 lbs (with Base)
Alternates: LG 47LE5500 47" LED TV ($1279); Panasonic TC-P54S2 54" Plasma ($1299) 
---
Universal DVD Player: Oppo BDP-80
Price: $229
The BDP-80 is a full-featured universal Blu-ray Disc player that supports BD Profile 2.0 (BD-Live and BonusView), DVD-Video, DVD-Audio, Super Audio CD (SACD), HDCD, CD and other popular media formats such as AVCHD, MKV video files, digital photos and music. Sharing the same decoder and similarly optimized firmware as OPPO's award-winning BDP-83, the BDP-80 features fast disc load times, quick response to user operations, and robust audio and video controls. In contrast to the BDP-83, which utilizes an onboard VRS by Anchor Bay video processor, the BDP-80 design has been optimized for use as a digital audio/video transport, emphasizing the accuracy of its digital audio/video outputs. At the same time, the BDP-80 is versatile enough to be used as a stand-alone universal Blu-ray player, thanks to its full array of output connections and audio/video decoding capabilities.
Useful Features
HDMI 1.3 output with scaling to 1080p

DVD-Video, DVD-Audio, SACD, CD/DVD+-R/RW, HDCD

Digital bass management for SACD and DVD-A formats

Anchor Bay VRS video processing

Analogue 5.1 outputs with basic bass management

Coaxial & optical digital output for Dolby Digital/DTS/PCM
Alternates: Samsung BD-C6500 ($219.99); LG BX580 3D Blu-ray Player ($279)
---
Interconnects and Speaker Cables
Blue Jeans
is our go to cable vendor for a simple reason: they offer high quality products at affordable prices, and unlike so many other cable companies, they hold the BS. They offer raw 12AWG speaker wire starting at $0.52/foot, though they also sell terminated cables for a bit extra. Blue Jeans also sells no-nonsense interconnects (including balanced XLR cables) and subwoofer cables. Prices will of course vary based on the lengths that you need.
---
Total System Price: $5,267 (w/o optional 2nd subwoofer)
Any system recommendation at this price is going to have compromises and this system is no exception. However, with that said, this system will truly outperform its price point by a wide margin. This is a system that will get you set up nicely and leave you content - until the next upgrade! With a little time and effort by using the tools recommended, Avia or Digital Video Essentials, and the Radio Shack SPL meter, you will learn about your system and have a slick home theater that will work just as well for music as it does for movies.
Brand
Model
Description
Street Price
Samsung
UN46C6500
46" LED LCD TV
$1,399
Yamaha
RX-A1000
A/V receiver

$ 999
Atlantic Technology

2400

5.1 speaker system

$2,500

Velodyne (optional)

DLS-3750R

10-inch subwoofer

$ 499

Oppo
BDP-80
Universal DVD Player
$ 229
Various
Various
Interconnects & Cables
$ 140

Total System Price (w/o optional sub):

$5,266
Enjoy the home theater!!!
Confused about what AV Gear to buy or how to set it up? Join our Exclusive Audioholics E-Book Membership Program!