Elite Screens QuickStand Assembly
Elite Screens QuickStand Assembly

The Elite QuickStand screen really breaks down into three pieces, not including the screen. You have two legs to support the screen, and then the rectangular (in our case the 16:9 Q120H1 model) screen frame. Once you remove the two legs, you can unfold them and set them aside while you unfold the central frame. This process proved to be very simple and it was extremely intuitive. Once your frame is assembled, you lay it down and then proceed to attach the screen. This is done by starting in the middle and working your way out. It is not done by starting at a corner and working your way around the perimeter of the screen. I know this because I read the instructions—after having done it incorrectly...Actually, that story is true—it just happened about 10 years ago when I strapped up my first screen to a frame in my living room. Starting at the center allows the screen to stretch evenly and you have a much easier time getting the hardest snaps—the corners—to fasten. Elite Screens gives you something I've found incredibly helpful: corner straps. These straps are pull loops that you can grab and yank on. (Seriously, you have to yank as if you're trying to rip the screen in half.) There is an advantage to this, however, as the screen material is stretched so tightly, it eliminates any wrinkling after just a few minutes.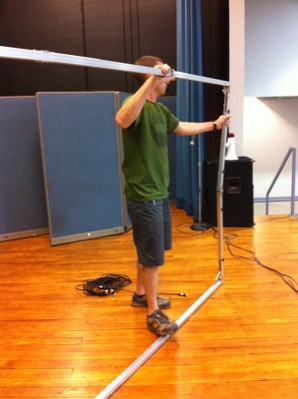 Once the screen material is mated to the screen, you can assemble the frame by selecting your height (you have tons of options here) and then securing it together using the included threaded bolts. Each has a black plastic knob on the end that you can simply hand tighten. Some screens I've reviewed included fasteners that required a tool or which were otherwise difficult to secure. I found the Elite Screens solution to be extremely quick and simple.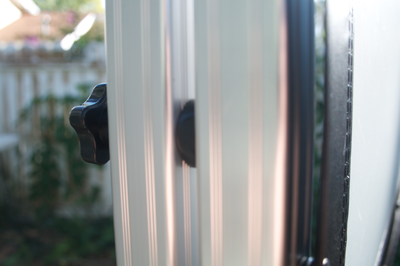 The legs on the Elite QuickStand fold out easily enough, but they don't have any incline adjustment to compensate for uneven terrain. Because of this, you may need to "shim" them in the event you need to place the screen outdoors on an incline. I've seen outdoor screens that have the ability to vary the pitch of the legs in order to correct for slight inclines—this is a feature we'd love to see added to the QuickStand.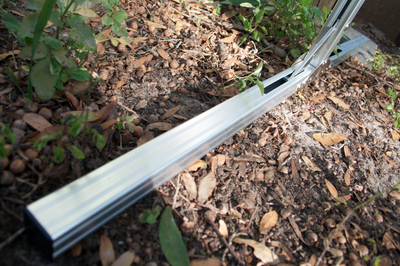 I tested two screen materials at one time or another and the CineWhite screen material is true to the image. That means it doesn't colorize the picture in any noticeable way. It's also rated to 1.1 gain, which means that it doesn't lose much light energy from the projector, but it also doesn't create an overblown image either. I actually prefer this type of screen for indoor viewing when you have some control over the ambient light. The WraithVeil rear-projector screen material will be startling to those who are uninitiated. It is a 2.2 gain gray screen material that is translucent, meaning that you can see your hand behind it if you place it on your palm. The idea is that the gray material gives you a tiny bit of contrast enhancement, while the opacity of the screen material lets you project from behind without losing most of your image on the backside.
Confused about what AV Gear to buy or how to set it up? Join our Exclusive Audioholics E-Book Membership Program!
Recent Forum Posts:
masoncharest posts on June 29, 2013 01:43
Post Reply