PLC-WTC500L Build Quality, Inputs and Features
PLC-WTC500L Build Quality, Inputs and Features
Continuing our look at presentation projectors, we took a look at the Sanyo PLC-WLC500L, a unique dual lamp system that is designed for flexible installation, high (5000) lumen output and extended run-time that means you won't have to replace the bulbs until after 6000 hours. The projector is a WXGA model, meaning it has a resolution of 1280x800 (16:10) which is compatible with most widescreen laptops and computer monitors. This makes it a perfect match for presentations – that is, if you can fit it under your arm to your next appointment!
Build Quality
The first thing we noted about this projector was that it was a monster. Weighing in at over 32 pounds and having a rather "squat" stance, we would never have pegged this as a "portable" multimedia projector. What Sanyo seemed to doing was shipping a one-of-a-kind model that catered to those who have high-lumen requirements coupled with a need for redundancy. The PLC-WTC500L has two lamps, each of which can be used individually, or configured to automatically alternate back and forth after a period of time. This means that you can get up to 6000 hours out of the 330W NSHA lamp. These lamps are classified as "mercury arc" lamps and typically last 300 hours each in Eco mode and 2000 hours at high lumen output (Normal/Bright) modes.
The projector and lens ship separately, this is because you can order any of six (6) different lenses to meet your needs.
| Type | Model | Throw Ratio |
| --- | --- | --- |
| Standard | LNS-S11 | 1.6 – 2.1:1 |
| Wide Angle Zoom | LNS-W10 | 1.2 – 1.6:1 |
| Wide Angle Zoom | LNS-W11 | 0.8:1 |
| Long Throw Zoom | LNS-T10 | 2.1 – 3.4:1 |
| Long Throw Zoom | LNS-T11 | 3.4 - 5.4:1 |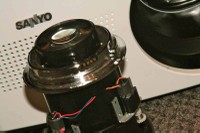 We requested and received the LNS-S11 short throw lens, which allowed us to fill a 100-inch screen from our mounted position. Installing the lens was simply a matter of removing the protective lens cover from the projector, correctly lining up the lens by matching the red lines on both the lens and the body, and inserting the lens and twisting it clockwise. The LNS-S11 costs about $1000 retail, but you can easily find it with a street price under $600. It's important to note that these lenses are motorized, so focus and zoom functions are controlled via the projector – a nice feature for any presentation or multimedia system.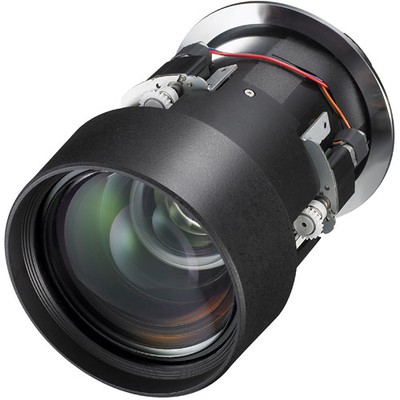 Features & Overview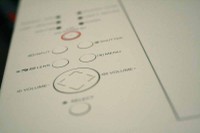 The most profound feature of the PLC-WTC500L is its multi-lamp selection system. With this system the projector can be made to use either of its two 330W NSHA lamps, or automatically switch between them according to a preset schedule (every ten hours of use, for example). This is an industry first, and the result is a system that can provide exceptionally high lumen output over a longer period of time between requiring bulb replacement. It also provides an automatic redundancy factor for more mission-critical applications (houses of worship come to mind). What would have been a really cool option, but would have required a different design parameter, was to allow for the ability to engage both bulbs simultaneously for a higher lumen output. That was not in the design spec and Sanyo makes projectors that specifically utilize two bulbs for larger screen size applications. As it stands now, the Sanyo PLC-TC500L can run 24 hours a day, 7 days a week for about 35 weeks without requiring a bulb change – and with redundancy in the case of a bulb failure. That's some pretty hefty insurance for those who require it and this feature alone bumps up this projector's value in the marketplace - considerably. Replacement lamps run about $400 each and are the same as is used in the Sanyo PLC-XTC50L projector (essentially the PLC-WTC-500L, but with XGA resolutions and DVI-D instead of HDMI).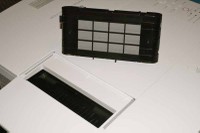 The body of the Sanyo is an attractive soft white that is oriented such that the unit is both wide and long. We also liked the presence of full menu controls on the surface of the projector. While 98% of users are likely to mount this system and use the included remote control, it's good to know you can access mission critical functions directly from the unit if required. There are LED status indicators for power, shutter and various warning conditions such as Lamp 1/2 replacement, temperature, and filter replacement. Everything having to do with maintenance on this projector is simplified. The filter itself can be easily removed by sliding off a panel on the top of the projector and removing the filter. It takes all of 2 minutes and the panel is accessible when the projector is installed. Both lamps can be replaced by unscrewing a single screw from the back of the projector using a coin, then sliding back the panel and removing each lamp as needed. The panels each remain attached to the projector during maintenance, so you don't have to worry about them falling down should the projector be mounted in the air. Sanyo listened to their customers when they designed this chassis – it's made for easy maintenance.
Inputs
The inputs for the Santo PLC-WTC500L are located on the left side of the projector (when viewed from behind). There is a single HDMI input and three analogue A/V connections. These three connections are each accompanied by a stereo audio input and include HD15, RGBHV (component video/YPbPr compatible), and composite/S-video inputs. There is also a serial port for RS-232C control and a USB port for using the included remote control as a wireless mouse. A lone R/C jack is for hardwiring the remote control. While the HDMI input can handle 1080p, the remaining analogue inputs handle PC resolutions up to 1920x1200, but HD video only up to 720p and 1080i. In either case, all video is downscaled to the projector's native resolution of 1280 x 800.

The RGBHV and HD15 inputs here support YCbCr (component video) signals up to 720p/1080i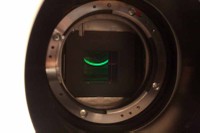 Most notably for installations, the PLC-WTC500L has motorized Horizontal and Vertical Lens Shift as well as powered Zoom and Focus. This allows you to install the project and then dial in perfect focus and zoom from below using the remote. We find this to be an excellent feature set, taking installation and making it a simple matter of calculating the correct distance and then ensuring it is level and squared to the screen. Vertical keystone is also provided when there is a desire to elevate or drop the screen beyond the perimeter of the projection screen.
Confused about what AV Gear to buy or how to set it up? Join our Exclusive Audioholics E-Book Membership Program!
Recent Forum Posts:
finishers posts on June 04, 2010 10:27
Ahan… good review….
have seen it before too…
Post Reply