InFocus Play Big IN78 Projector Review
InFocus Play Big IN78 Projector Review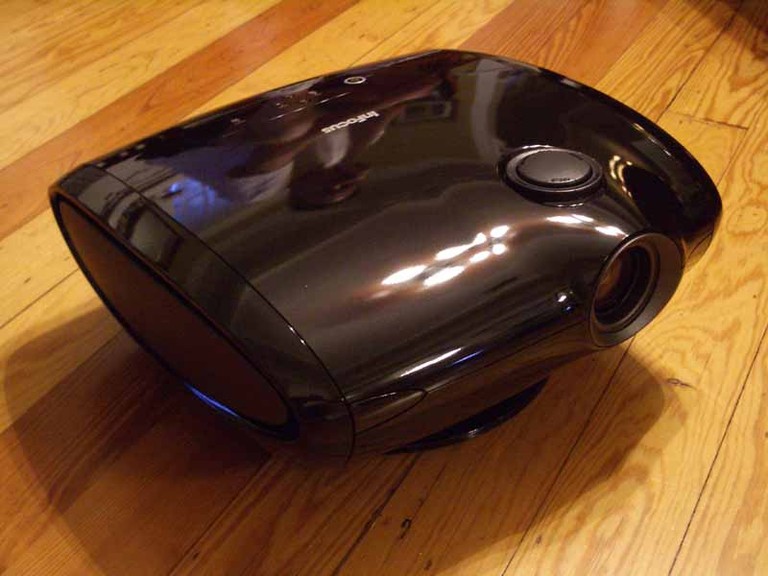 InFocus IN78 Review
Device: DarkChip3 720p 12 degree LVDS DLP panel

Color Wheel: 6-segment, 4-speed D65K color calibrated

Native Resolution: 1280 x 720 pixels (16:9)
Projection Lens:  12 element 1.3:1 manual zoom & focus; F/2.4-2.8, 21-27mm focal length

Offset: 116% image offset

Throw: 1.52 – 1.92:1 (distance/width)
Lamp: 160/200W SHP (3000 hour life in whisper mode)
Digital Keystone Correction : 20 degrees (+/- vertical); horizontal not available
Brightness: 800 ANSI lumens (whisper); 1000 ANSI lumens (high power)
Contrast Ratio: 3500:1 (full on/off)
Color Temperature: Low/Mid/High, selectable

Video Processing: Pixelworks DNX PW390 10-bit; 3D comb filter

Accessories Included: Power cord, backlit remote with batteries, composite cable, DVI-D to HDMI adapter, User Guide

Video Inputs: (1) DVI (w/HDCP), (1) HDMI, (1) M1, (1) Component, (1) HD15 (VESA), (1) S-video, (1) composite
Trigger:  12VDC trigger for electric screen control
PC Support: Digital and Analogue up to 1280 x 1024 via intelligent resizing

Communication: RS-232C
Dimensions: 14.2" (W) x 4.7" (H) x 14.2" (D)
Warranty: 2 years parts & labor (6 months on lamp)
Weight: 9.3 lbs
Pros
Excellent color detail
Nicely-designed backlit remote control
3 direct access source/inputs from remote
Sleek black enclosure
Handles 1080p/60 and 480i via HDMI (scaling to 720p)
Cons
Tough competition at this price
Mild rainbow effect present during high contrast action sequences
Didn't pass blacker-than-black
No lens shift and high fixed offset
Awkward menu navigation
Introduction
The IN78 is an incremental update to a very popular projector line that includes the IN72, IN74 and IN76. Incremental upgrades are nice in that they update hardware and make sure that a product line is kept up to date, but they rarely astound or dazzle with new revolutionary performance or hardware. Such is the fate of the IN78, a fact made even more difficult due to its retail pricing of $3,499 which seems a tad high given the recent introduction of lower cost 1080p displays into the market. Still, the IN78 positions itself as a capable projector that performs high-level video processing and requires no color calibration out of the box. We'll see if it lives up to that promise.

BMXTRIX posts on April 23, 2007 09:43
InFocus, after their incredible success with the 4805 and other cheap projectors has shown itself to be incredibly lackluster and behind the curve for 2007. At CEDIA they were far less impressive than what I would call their biggest direct competitor: Optoma.

While everyone and their brother has put out 1080p models, they are busy upgrading their 720p lineup without a single 1080p model on the market. They continue to completely ignore the reality that many people are putting these projectors in their basement with 8 foot ceilings - often dropped to 7 feet due to ventilation or other unavoidable issues. So, while the image often reflects excellent quality, how much better, than… oh, the Optoma HD70, is this model?

With the Panasonic 1080p available for around $3K… how does this stack up?

I'm shocked that InFocus, which marvelled the world with their SP777 model seems to have forgotten what it means to be a step ahead of the competition and has simply fallen WELL behind the competition while completely ignoring the market and consumer expectations with this model.

Yes, their IN72 for under $800 is a great starting point projector… But then their stuff just seems to completely miss the target.

The lens offset is a HUGE item IMO that they tried to rationalize with me at CEDIA and just don't get. It simply doesn't matter if it is HARD to engineer a lens that can be placed at/near the top of the screen, it is something that just must be done.

The last item that bugs me, which I talked to them about was that the lens offset seems to indicate a tabletop setup preference, but their zoom range doesn't allow for close enough placement in a typical room with appropriate screen size. Grrrr… don't they have engineers who think of basic practical application???

Both LCD and LCoS are delivering incredible lens shift and zoom range, while DLP is delivering rainbows and high prices… For that type of money I would save for an extra few months to get the JVC DLA-RS1U which delivers 1080p, higher contrast, more zoom range, lens shift, and real world calibrated lumens. Otherwise, the Optoma HD70 seems to be about as good as this pprojector for a couple grand less!
Post Reply
Confused about what AV Gear to buy or how to set it up? Join our Exclusive Audioholics E-Book Membership Program!