2013 Consumer Electronics Christmas Gifts Guide for Him & Her
2013 Consumer Electronics Christmas Gifts Guide for Him & Her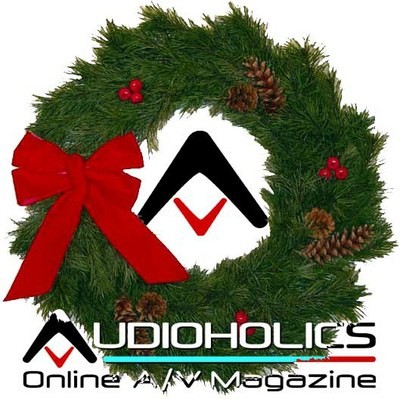 2013 Consumer Electronics Christmas Gifts Guide
Christmas is...well, it's just about here. Again. And we want you to be able to find the best gifts for your loved ones—particularly the loved ones who are into electronics and gadgets. This year we've geared up for our annual Electronics Christmas Gift Buying Guide and we've pulled out some of the oddest, but coolest products on the market. We've also tried to bring a greater number of more affordable products to the list in an effort to give you more great ideas about what is new and enticing in the gadget and AV market. Our suggestions may not all be perfect for the home theater-based, but this is the time of year when we can kick back a bit and let our geeky side out. This guide will include everything we think is compelling, innovative, and hot for 2013. We hope our electronics buying guide will serve you well as you prepare for the Christmas buying frenzy.
Happy Shopping!
The gifts in this guide were chosen because they:
Were interesting to us
Involve some connection to consumer electronics
Cost less than a small luxury car (high end esoteric electronics typically don't find their way here)

For Him
Otterbox Defender Case for iPhone 5S/5C

Otterbox is back and that's good because Apple doesn't seem to stay too long on a particular form factor. The new iPhone 5S and 5C cases have to take into account the new changes made to the iPhone 5—and Otterbox did a great job of adapting its case to the new form factor. On OtterBox.com you can actually build your own Defender Series iPhone 5S case. The multi-layered Defender Series iPhone 5/5S case guards against drops, shocks and dust while maintaining seamless usability. The high-impact polycarbonate shell fully covers the iPhone 5/5S while the integrated screen protector guards against scratches and smudges. Built-in memory foam cushions the device inside the case while the outer slipcover absorbs impact from drops and shocks.
MSRP: $60   |   Buy Online
Satechi BT Touch Wireless Portable Bluetooth Speaker
The Satechi BT Touch Wireless Portable Bluetooth Speaker is also a hands-free speaker system for your iPhone or Android Smartphone. It uses Bluetooth 3.0 so you can connect your computer, smart phone, or tablet and play music wirelessly from a range of up to 32 feet. The Bright Blue LED-backlit touch panel gives this speaker a nice touch and two 2.5W speakers means it can put out a decent amount of volume and still maintain a decent battery life. In fact, the built-in rechargeable lithium-ion battery is powered through the USB charging port which can be connected to a computer or a wall adapter and can last up to 6 hours of playback on a full charge.
Price: $50   |   Buy Online
Cambridge Audio Minx Go Portable Bluetooth Speaker


Cambridge exploded this year with a ton of new products. Several impressed us, but the new Stereo Bluetooth Minx Go uses the same technology found in just about every smartphone, tablet and computer made today. There are no networks to join, no passwords, and no hassle when connecting. The speaker fits in your hand, but uses a 5-speaker array that includes two titanium tweeters, two 2" woofers and a rear-mounted Active Bass Radiator (ABR) that gives this little speaker the sound of a much larger system. All of this is driven by a digital amplifier
MSRP: $149  | Buy Online
id America TouchTone Bluetooth Speaker
It's not that we want to inundate you with Bluetooth speakers, but, honestly, 2013 is the year of the portable Li-ion Bluetooth speaker. It just is, and the TouchTone has a nice integrated speakerphone that lets you make calls in addition to playing back your tunes for up to 4 hours. The TouchTone has two 4W speakers that fire outward to give a stereo image from a small footprint. There's even an Aux input for connecting any non-Bluetooth device.  
MSRP: $79.95   |  Buy Now

Tenqa Fit Bluetooth Earphones

If you work out, the Tenqa Fit In-Ear Wireless Earbuds are going to make your experience even better with Bluetooth 4.0 technology. You can run, play, lift, and workout with your phone, tablet, or iPod tucked away safely in your pocket, on your treadmill. Heck, with Bluetooth, I suppose you could set it 30 feet away on a table and still stay connected. Plus, it will operate at up to 5-1/2 hours uninterrupted. After you set it up the first time, you can just turn on your wireless earbuds and the earphones will automatically pair for hassle-free (not to mention cord-free) listening.
MSRP: $69  | Buy it Now
ThinkGeek Tactical Chef Apron

Grilling is serious business. Serious. Business. And for the chef who takes his grilling seriously there's the tactical chef apron from ThinkGeek. It's a man's apron and it has everything you need to be serious about grilling: a real MOLLE system for holding everything a Grill Master needs, a total of five pouches for storage, front and back removable Velcro patches, adjustable side strap. Above all, the apron is made of 100% cotton and can be machine washed...you know, just like that flak jacket you wear when bowling.
MSRP: $34.99  |   Buy It Now
Keyport Slide 2.0

Keyport integrated several new features into their V2.0 Slide, making it lighter, stronger, more customizable, and less expensive. The Keyport 2.0 sees reduced weight from 1.0 oz. to only 0.6 oz. so a fully-loaded Keyport weighs just 1.6 oz. with blades vs. 2.4 oz. Also, both the nose and end cap are made of Ultem, a resin used in the automotive and medical industries. Even the sliding action has been improved. If that wasn't enough, the Lexan polycarbonate body means it can be offered in custom colors.
MSRP: $29  |   Buy It Now
Hercules Outdoor BTP04 Bluetooth Portable Speaker

The Hercules BTP04 Bluetooth speaker is IP64-certified, meaning it's both water- and dust-resistant. Now, your special someone can take this portable speaker and carry it along with all their favorite outdoor activities. It uses Bluetooth 2.1 + EDR (A2DP) for stereo sound and is compatible with just about any Bluetooth-enabled device (mobile phones, tablets, computers, etc). The BTP04 Includes on-the-go charging gear and can run for over 14 hours on its battery. In terms of driver compliment, it has stereo speakers plus a passive bass-amplifying driver. There's even a built-in microphone for hands-free calling.
Price: $99  |  Buy Online
Pyle Sport Surf Sound Waterproof Bluetooth Phone 

Let's say your favorite man likes to swim at the pool. He'll love the versatility of The Surf Sound PBTWP24. It's a 2-in-1 Waterproof Bluetooth Speaker and Handset. You can essentially use it as a wireless speaker to play your favorite songs or you can use it as a phone and take calls. It has built-in Bluetooth 2.1 technology so you can wirelessly connect your smartphone, MP3 player or tablet and play music or hang it up to enjoy hands-free calls. Best of all, it's waterproof. You connect your Bluetooth-enabled device to the Surf Sound, and then you can do just about anything you want without fear of your actual smart phone or tablet taking a bath.
Price: $62  |  Buy Online
Anker 2nd Generation Astro 6000mAh Portable External Battery
Anker packed 6000mAh of power into a diminutive pack that's about the size of a stopwatch. Anker even boosted the energy efficiency rate to 10% above the previous generation of batteries. The new battery will charge an iPhone three or more times and it will even fill up a large-capacity cell phone like the Galaxy S4 nearly twice. The Astro also has a Smart Port that detects USB pin signals to identify your device, so it knows whether it's an Apple, Android or even something else—and then charges it at its true full speed (up to 2A).
Price: $30  |  Buy Online
Airbender Mini NT31B iPad Mini Keyboard Case

The Airbender Mini may be compact, but with it covering your iPad, your tablet may actually be able to hold its own weight in a tussle. Designed with ruggedness in mind, the Airbender Mini features a rubberized protection, providing the ultimate coverage for your iPad mini 1st and 2nd generation products. The Airbender Mini is outfitted with a chrome-finished aluminum arm that allows your iPad mini to rotate a full 360 degrees for both horizontal and vertical viewing. A retractable & detachable arm also allows you to adjust your viewing angle and distance to your heart's desire, yet pack up your iPad mini and take it on the road in a matter of seconds
Price: $40.95  |  Buy Online
iLoud Portable Studio Speaker

While there are hundreds of portable speakers in the market, this one was actually developed with musicians in mind. The iLoud may have the dorkiest name in the industry, but it's also the first portable speaker for musicians that we've seen. Your favorite musician can now have a portable speaker that will run for 10 hours off the battery and sound closer to a studio monitor than most portable speakers we've heard. It's perfect for creating compositions and mixes on the go. You can plug in your iPhone or iPad, strap up your guitar, or even pair to it via Bluetooth.
Price: $300   |  Buy Online
For Her
Marblue Zoey iPhone 5/5S/5C Purse/Wristlet
There are simply not a lot of iPhone purses that can utilize a should strap. I can count how many there are on, well, one finger. The MarBlue (formerly MarWare) Zoey iPhone 5 wristlet purse features a detachable shoulder and wrist strap. The Zoey is a purse, a wallet case, and/or a wristlet. The Zoey Purse even comes with a matching MicroShell iPhone 5 case that protects the phone when you pul it out. This is one of the coolest, stylist iPhone cases we've yet seen—and it will fit just about any size and style of iPhone (though the hard shell case is designed for the 5/5S.
MSRP: $59.99 | Buy Online
Phiaton Fusion MS430 headphones
Phiaton's new Fusion MS430 Headphones feature genuine carbon fiber, and intricate detail with titanium anodized aluminum and red accents. It has richly-padded earcups that are fused together with newly developed 40mm drivers to create powerful, sonic-sounding headphones. Every detail in the Fusion MS 430 Headphones seems skillfully combined. There is a perforated headband design, hidden red accents, and tons of beautiful curves.
Price: $149  |  Buy Online
Earshots Stereo Speakers
The Earshots work with any device that has a 3.5mm jack. That means you can hook these up as external speakers for your smart phones, MP3 players, tablets, laptops, or even desktop computers. The speakers are certainly small and lightweight, yet they have a durable aluminum housing and the internal lithium-ion batteries will allow the speakers to play for up to 5 hours playback after being charged. 
Price:
$49.95  | 
Buy Online
TUNZ Stereo Headset (Earphones)
The TUNZ Stereo earphones are designed to the actual contours of the human ear. They use Active Gels to provide a secure and comfortable fit regardless if you are engaging in extreme athletics to everyday wear. They use a flat silicone cable design for flexibility and durability, and an in-line microphone has a one-button controller for multi-functionality including calls. The TUNZ include three sizes of Active Gels for comfort. 
Price:
$39.99  | 
Buy Now
TUNZ Rechargeable Bluetooth Speaker

The TUNZ Rechargeable Bluetooth Speaker uses two 3-watt drivers and a passive radiator for bass. It's NFC-enabled with the Tagstand NFC launcher App for Android. It uses a 2800 mAh battery that can play back music for up to 20 hours at 50% volume. It also serves as a universal USB charging port with a 1 amp output port for charging external devices (but not iPads or other 2A devices). It uses touch controls for Volume, Play, Pause, and Hand-free Call/Answer. You can even change up the color with Red, Blue, or Black accent covers. For phone use, there's even a built-in noise canceling microphone.
Price: $149.99  |  Buy It Now
Velodyne vQuiet Noise-Canceling Headphones

Velodyne's vQuiet headphones practically remove all unwanted sound with a 90% reduction. This pure sound allows you to focus on nothing but the music you love. The headphones can be folded up for compact storage. Now you can bring Velodyne's legendary audio technology with you anywhere you go. The headphones have 40mm drivers and come with a 4 foot 3.5 mm audio cable with inline controls, a 1/8" to 1/4" plug adapter, a micro USB charging cable and a carrying pouch. 
Price: $299  | Buy Online
Kinovo BTX450 Bluetooth Wireless Speaker
The Kinivo BTX450 Premium Bluetooth Boombox uses a pair of 10W drivers as well as a passive subwoofer. Compare this to your typical smaller desk speakers which often have 6W (2 x 3W) drivers. You can play your music for up to 6 hours through the built-in 3600 mAh rechargeable battery. You can also stream music from any Bluetooth (A2DP) capable device or even send audio from a non-Bluetooth device using the 3.5mm port. You can recharge the BTX450 while listening to music via built in USB port.
Price: $49.99  | Buy Online
For the Audiophile

Sony STR-DN1040 Networked AV Receiver


Dollar for dollar, the new STR-DN1040 is a tough AV Receiver to beat. With features like built-in Bluetooth, WiFi, and AirPlay, and added new functionality like FLAC decoding and a revamped user interface its the best Sony in this price class.  In terms of inputs for various AV gear, it has a total of 8 HDMI (1 on front, 7 on rear), 2 optical, 1 digital coax, 4 stereo audio, 2 component and 2 composite video.  For under $600, the STR-DN1040 is a great solution to serve as the center piece of your networked home theater system.
Price:  $599 |
Buy Direct for $499
Denon AVR E400 AV Receiver


The AVR-E400 7.1 Channel Network Home Theater Receiver from Denon provides powerful surround sound performance with advanced networking technology. It features Internet radio services such as SiriusXM and vTuner, as well as Apple's AirPlay technology. The sophisticated video processor includes SD-to-HD up-conversion, along with 4K Ultra HD (3840x2160) for the next generation of 4K Ultra HDTVs. Additionally, a simple interface provides quick and easy setup so you can start enjoying your multimedia right away. For $600, this receiver has everything you need and very little you don't.
Price: $599  |  Buy Online
Korus V400 and V600 Wireless Speakers


Korus makes no bones about it—they aim to take on Sonos and Bose in one fell swoop...and win. The V600s is the premier wireless home speaker in the Korus lineup, and packs the muscle to make any room go boom. It's the ideal centerpiece to your Korus system, perfect for the room where you spend the most time. Or, unlike most competing products, you can take it with you—and setup doesn't require pairing or any network configuration. You can also just switch to battery power to use outside or wherever you can't plug in. Big sound and battery power? Almost unheard of. Add more V600's or the V400 for additional rooms (up to four total, in fact) to fill your whole home with audio.
Price: $400 (V600), $300 (V400)    | Buy Online
Boston MC100 Blue Bluetooth Wireless Speaker

Boston Acoustics MC100 Blue is a wireless speaker system that allows you to enjoy room-filling sound in your home or office directly from your phone, tablet or PC. Designed to integrate easily with any decor, simply place the MC100 Blue on a counter, desk or table, plug it in, pair your Bluetooth device, then enjoy a world full of music as the MC100 Blue fills the room with clear, full sound.
Price: $149   |   Buy Online
M-Audio M3-8 Active Monitor Speaker

The M3-8 studio monitor from M-Audio gives you a three-way studio monitor in a remarkably small footprint. The active speaker boasts improved fidelity, enhanced imaging, and a super-wide sweet spot for studio use. Using an efficient inline design, the space-saving M3-8 Studio Reference Monitors provide truly spectacular three-way sound in the same space as a standard two-way monitor. On top of that, they look incredible and this is a brand with a proven track record for excellent sound.
MSRP: $299.99 (each)   |   Buy Online
JLab Epic Earbuds

The Epic is the result of eight years of engineering, research and design—created directly from customer feedback, reviews and industry know-how. JLab got innovative, introducing Cush Fins, a new earbud system that all but guarantees a perfect fit by including seven gel tips. The tips truly are something we've never seen before and they look and feel like nothing that's currently on the market. As for sound, the Epic uses high-performance 13-mm drivers, the largest driver they've ever packed into an earbud.
Price:
$49.99   |  
Buy Online
LifeProof frē iPhone 5/5S Case


Billed as the most advanced phone case technology, the frē for iPhone 5S actually lives up to its reputation. Thinner, lighter, stronger and more protective than any case available, frē keeps your iPhone 5s waterproof, dirt proof, snow proof and drop proof. frē also protects your iPhone's brilliant Retina display with an integrated scratch protector, and goes one further by providing full access to the Touch ID function. We haven't seen another case on the market yet that offers this level of precision protection and full functionality. Along with the completely operational Touch ID and touchscreen, every iPhone 5s feature works seamlessly with frē—camera, flash, buttons, microphones and speakers. n fact, the rear shell of the case actually acts like an amplifier for the iPhone 5S' speaker. Not only the best-sounding case we've heard—it's also the best-looking.
Price:
 $79.99   |  
Buy Online
Amped Wireless BTSA1 Long Range Bluetooth Speaker Adapter

The Amped Wireless BTSA1 is a pretty straightforward product. It lets you take analogue stereo audio from a Bluetooth source and transmit it wirelessly to an AV receiver or powered speakers. And it uses a high-gain antenna to let you do so without either compression or annoying dropouts. That means you're going to be able to hear your tunes on your home speakers, be they in your kitchen, living room, or anywhere else, without the hassle of having to leave your connected device at the source.
Price: $69.99   |  Buy Online
Beatles On-Air Live at the BBC Volume 2

In 1994, The Beatles' Live at the BBC was released to worldwide acclaim, hitting number one in the U.K. and number three in the U.S. and selling more than five meeeeellion copies within six weeks. A new companion to The Beatles' first BBC collection, On Air—Live at the BBC Volume 2 has just come out. On Air includes 63 tracks, none of which overlaps with The Beatles' first BBC release, plus 37 previously unreleased performances and 23 previously unreleased recordings of in-studio banter and conversation between the band's members and their BBC radio hosts. It's a Beatles fan's dream disc.
Price: $19.99   |  Buy Online
Soundpath Subwoofer Isolation System 

The SVS SoundPath Subwoofer Isolation System decouples and isolates the subwoofer from the flooring, resulting in tighter and cleaner sounding bass. It should also reduce the buzz and rattle in the room (not to mention fewer complaints from adjacent neighbors in apartments and townhouses). It might just be the next best thing to sound-proofing! The SoundPath Subwoofer Isolation System works with any brand of subwoofer which accepts screw-in feet. The SoundPath Subwoofer Isolation System ships in packages of four(4) or six(6) feet with three popular thread sizes in various lengths to accommodate a wide range of subwoofers, regardless of brand. They aren't cheap, but they'll impress any audiophile.
Price: $49.99 (4 foot system), $69.99 (6-foot system)   |  Buy Online
For the Guy Who Has It All...

G-Project G-Pop Bluetooth speaker
The wireless fun-sized G-POP speaker is small enough to fit in your hand and loud enough to start a party. Super lightweight and compact, you can toss it into your bag, purse or backpack—or clip it onto a strap. The G-POP rocks Bluetooth wireless (and even has a speakerphone). We popped it down in the middle of the table and took turns connecting to it with our phones at a dinner party and playing "Name that tune"...I think we just created a new Bluetooth party game. In any case, this is one of the smallest, but loudest Bluetooth speakers you're likely to come across. It's uncanny—but cool.
Price: $39.99   |   Buy Online
iHome iDL45 Dual Charging Stereo Alarm Clock with Lightning Dock

We love iHome alarm clocks—they're the best clock radios in the business. Period. The iDL45 is a new model with their signature dual alarm system and an Apple Lighting dock that's suitable for the new iPhone 5/5S or an iPad. You can charge your iPad, iPhone or iPod and even wake or sleep to either one. Or you can set your alarm to a custom playlist, or FM radio. While you can charge and play your iPad, iPod or iPhone via the Lightning dock, a rear-mounted USB port means you can also charge another device at the same time. The biggest surprise we had with this clock was when Daylight Savings time came around and we simply docked our iPhone to get everything back in sync again. It literally took just seconds and we didn't have to touch anything. This is a great clock radio—and a great gift idea!
Price: $99.99   |   Buy Online
Satechi Vehicle Mounts for Smart Devices


From dash mounts, to window mounts to headrest systems, Satechi is a company that specializes in (among other things) getting your smart phone or tablet positioned so that you can use it correctly in a vehicle. That could be up front for navigation, or it might be in a headrest configuration for the kids in your back seat. Whatever the phone, whatever the configurations—they seem to have an option for everything.
MSRP: $varies   | Buy Online
DiVoom Bluetune Solo and Bean
The Bluetune-Solo takes the Bluetune-1 and adds X-bass sound with PO-Bass Technology that provides a deeper bass from a compact package. It also includes a built-in microphone for when you need to make a hands-free call. The built-in rechargeable battery gives you up to 8 hours of play time and you can even link these speakers up for an amazing DiVoom audio experience. If you need more outdoor durability, the Bean gives you a clip to attach it just about anywhere.
Price: $39.99 (Solo), $29.99 (Bean)   |   Buy Online
Logitech Harmony Ultimate Remote Control System

Harmony Ultimate gives you all the control you need. You can use it to control home theater devices behind closed cabinets and walls. You can also access IR devices as well as Bluetooth game consoles. Yes, Bluetooth! While the remote is incredible, in a pinch you can even use your mobile phone as a powerful, personal universal remote control.
Price: $349.99   |   Buy Online
Moneual Rydis MR6550 Robotic Vacuum Cleaner


Why are we including a robotic vacuum cleaner in an electronics gift guide? Because we can. And also because we know something about these things—and the Moneual Rydis is the first system we'e seen with a brushless motor and lithium-ion technology. These are two things you WANT to combine, be it in a power tool or a vacuum. If your significant other has everything, we can almost guarantee they don't have this—and they'll get a real kick out of how awesome a job it does vacuuming up the home while you're out and about!
Price:
$299.99  |  
Buy Online
Booq Boa Shift Electronics Backpack


The Booq Boa Shift isn't cheap, but that's because it's a well-made bag that is designed to tote your electronics comfortably and safely. It's has a 1680 denier ballistic nylon exterior with a water-repellent coating. The interior is a contrasting water-repelling herringbone nylon lining. The bag has a detachable key-ring and uses high-performance YKK zippers. On top of that, the soft Nylex lining won't scratch your gear and its Airmesh back padding increases comfort and allows heat to escape when you're wearing it for extended periods of time.
Price:
$149.95  |  
Buy Online
Logitech TK820 Wireless Keyboard with Trackpad

Everything you need to control and navigate your computer is integrated into the single Logitech TK820. We like it because the keyboard has a built-in touchpad so you can type, touch and swipe in one. It merges what's great about your laptop, but it integrates it into a small form factor. It's a new and innovative way to navigate your PC laptop. In addition to being smaller in form factor, it's incredibly thin for storage. The touch area is also larger than a laptop touchpad, so you have more room to point, zoom and swipe. In fact, you can perform up to 13 unique Windows 8 gestures comfortably and smoothly.
Price: $99.99  |   Buy Online
Swann Bubble Bomber RC Helicopter
This year, Swann unveiled the Bubble Bomber mini RC helicopter. The new Bubble Bomber RC Helicopter provides a unique way to carry out missions of mischief and fun. Complete with the latest cutting-edge features of a modern remote controlled helicopter, the helicopter is designed with Swann's Easy-Fly Gyro technology making it easy for new users to quickly take to the skies. Plus...it DROPS BUBBLE BOMBS. How cool is that?!
Price: $59.99  | Buy Online
Armorz Stealth Extreme LITE Protector for iPhone 5/5S

The Armorz Stealth Extreme LITE is a tempered glass protector for iPhone 5C/5S (and also the Galaxy Note 3) that provides protection without ruining the aesthetics of our new phone. The new Stealth HD Protective Film is a fiber reinforced polymer, a lightweight, extremely strong and robust material offering unrivaled abrasion resistance to scratches and damage. Armorz says that the film was originally designed for the military, where it was used to protect aviation windshields to withstand abrasive elements. After using it, we believe them.
Price: $34.95  |  Buy Online
Conclusion
Hopefully, you will get some ideas from this guide and be well on your way to filling up your Christmas list early. With a little shopping, you'll pay even less money than what you see listed here. Merry Christmas from all of us here at Audioholics, and have a very happy holiday shopping season!
Confused about what AV Gear to buy or how to set it up? Join our Exclusive Audioholics E-Book Membership Program!