Category: Cables, Displays and Televisions, Furniture, HTiB
Category: Cables, Displays and Televisions, Furniture, HTiB
Cables > Interconnects (non-HDMI)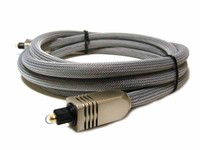 Company: MonoPrice, Inc.
Product: TT-80C-06 6-foot TOSlink Cable
MSRP: $6.49
www.monoprice.com
These attractive cables feature satin finished metal toslink connector housings with gold ferrule tips. They have 8.0mm O.D. cable jackets with silver, nylon mesh net jackets creating a stunning metallic looking finish. Holding the cables in your hands, you would assume that they are high priced interconnects produced by some esoteric boutique cable manufacturer. However, Monoprice brings these cables in at prices retailers generally charge for generic cables. Lifetime warranty and available in lengths up to 100ft.

Cables > HDMI / DVI Interconnects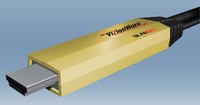 Company: VizionWare
Product: Hi-Wirez 3400 Series
MSRP: $1,299
www.vizionware.com
VizionWare's Hi-Wirez 3.4Gb technology allows for the transmission of such formats as Deep Color™; wider, x.v.Color™ color space; and the new lossless audio formats Dolby TrueHD™ and DTS-HD Master Audio™ - all unsupportable under current passive interconnect technology at longer lengths. Hi-Wirez 3400 Series are Active HDMI Interconnects and provide for transmission speeds of up to 3.4Gbps per TMDS channel. The 3400 Series interconnects come in the longest lengths on the market capable of these speeds; lengths of 1, 2, 5, 7, 10, 15 and 20 meters. Hi-Wirez 3400 Series interconnects are "future ready", ensuring that future generations of increasingly advanced AV products can be added to a current installation.
Finalist: MonoPrice HH-24CAT2-06 Category 2 HDMI Cable

Category: Displays and Televisions


Displays and Televisions > LCD Flat Panel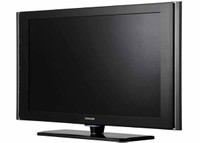 Company: Samsung
Product: LN-T5781F LED
MSRP: $7999
www.samsung.com
Samsung's 81 Series LED LCD HDTV with SmartLighting delivers a host of picture-enhancing features. The 81 Series LCD HDTV, the first on the market of its kind, employs a light-emitting diode (LED) backlight technology that turns off the LED backlight in darker areas, delivering an unprecedented dynamic contrast ratio of 500,000:1. The 81 series LCD TV displays faithful color reproduction from any viewing position, boasting 178 degree viewing angles from horizontal, vertical, and diagonal axes. The LED backlight unit allows the LCD TV to display a wide range of the NTSC color spectrum. A broad range of connectivity options, such as 3 HDMI version 1.3 and a USB 2.0 input add to the versatility of this TV.
Finalist: LG Electronics Opus Series LCD Televisions

Displays and Televisions > RPTVs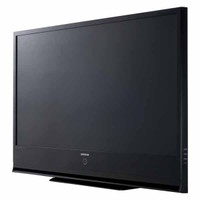 Company: Samsung
Product: HL-T7288W 3-D Ready
MSRP: $4499
www.samsung.com
Aimed at future applications, Samsung's 2007 DLP TVs are transformed into interactive entertainment portals when used with the "3-D DLP® Starter Pack" that includes 2 pairs of LCD shutter glasses, a transmitter and TriDef® 3-D Experience software from DDD (all sold separately for $199 online), bringing realistic gaming and movie-viewing into the home. Additionally, with its LED DLP HDTV line, Samsung removes the traditional rear projection lamp and color wheel and replaces them with powerful LED technology. This technology allows red, green and blue LEDs to sequentially pulse to produce smoother, more stable color.
Displays and Televisions > Front Projectors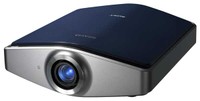 Company: Sony Electronics, Inc.
Product: VPL-VW200
MSRP: $15,000
www.sonystyle.com
Sony's flagship VPL-VW200 1080p SXRD (Silicon X-tal Reflective Display) front projector is a full HD 1920 x 1080 progressive front home theater projector featuring 24p True Cinema technology. It features newly designed SXRD panels with wire grid polarizers and high contrast plates that more than double the previous native contrast ratio. When combined with Sony's Advanced Iris technology, the panels help to deliver a 35,000:1 dynamic contrast ratio. The projector also features Sony's new 120Hz high frame rate technology offering three motion compensation modes.
Finalist: SIM2 Grand Cinema C3X 1080 Projector

Displays and Televisions > Projector Screens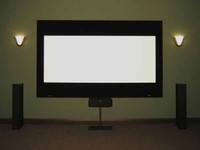 Company: Carada, Inc.
Product: Masquerade Masking System
MSRP: $2,500
www.carada.com
The Masquerade is a motorized two-way horizontal masking system for use with 16:9 screens. It fits Carada's Precision and Criterion Series frames as well as most other brands of fixed frame screens on the market. The Masquerade features ease of installation, ease of use, aesthetic appeal, high quality craftsmanship, and of course its groundbreaking pricing when compared to competitive masking systems. The system is available in a wide variety of standard sizes and can be built to customer's exact custom sizing (within upper and lower limits). And the Masquerade uses Somfy's new Sonesse motor technology for quiet, trouble-free operation and long life.

Category: Furniture

Furniture > Seating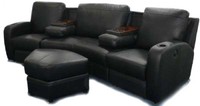 Company: Elite Screens
Product: Elysium Home Theater Seating
MSRP: $4,199
www.solarahome.com
The new Elysium media room comfort sofa has a curved forum configuration which provides a superior viewing angle over traditional in-line seating and the entire set is upholstered in 100% leather with your choice of black or dark brown. Fold down armrests provide additional space for refreshments and transform the Elysium into a central loveseat with flanking power recliners and a matching ottoman that has internal storage space for additional media. A hidden floor-level sliding compartment preserves the orderly appearance of your media room by providing an easy-access sliding storage solution for additional media players, game systems and software right below the loveseat.

Furniture > Flat Panel Display Mounts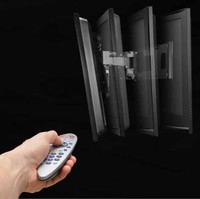 Company: OmniMount
Product: Motion52
MSRP: $799.95
www.omnimount.com
The Motion52, developed in partnership with Samsung, is a state-of-the-art motorized wall mount that allows the user to tilt, pan and swivel a flat panel display with the touch of a button. The Motion52 is remote controllable via IR and RS-232 with two programmable memory positions, and features universal rails for compatibility with all flat panel brands. Accommodates all screen sizes from 37" to 52", and up to 95 lbs of weight.
Finalist: Chief Manufacturing PIWRFU In-Wall Swing-Arm Mount

Furniture > AV Racks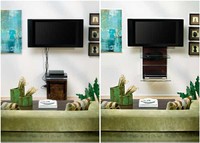 Company: OmniMount
Product: MODA Wall Furniture System
MSRP: $299.95
www.omnimount.com
The Moda Wall Furniture System, MWFS, is a modular wall furniture system specifically designed for custom applications. It can be used with or without a flat panel display. It sports wenge wood wall panels, two cascading tempered glass shelves and an integrated cable management system. With 40 lbs of shelf capacity and an extendable feature with optional shelves, consumers can customize the MWFS to fit their entertainments needs without sacrificing space.
Category: Home Theater Systems

Home Theater Systems > 5.1 / 6.1 / 7.1 Systems Plus Electronics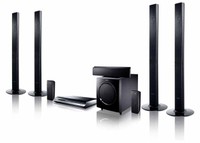 Company: Samsung
Product: HT-BD2
MSRP: $1,499
www.samsung.com
The HT-BD2 Blu-ray Home Theater System is the world's first home theater solution engineered with integrated Blu-ray Disc playback. Combining the full HD 1080p cinematic video quality of a Blu-ray disc player and a 1,100 watt, extended 7.1 channel surround sound system, the HT-BD2 also fully supports Dolby Digital Plus, DTS-HD and TrueHD. Setting the player's Movie Frame (24Fs) feature to on, allows the consumer to adjust the HDMI 1.3 output to 24 frames per second for a crisp, theater-like experience. The rear speakers are also wireless-ready, which can be easily upgraded with an optional wireless kit.
Confused about what AV Gear to buy or how to set it up? Join our Exclusive Audioholics E-Book Membership Program!