Xbox 360 Kinect Will Not Sign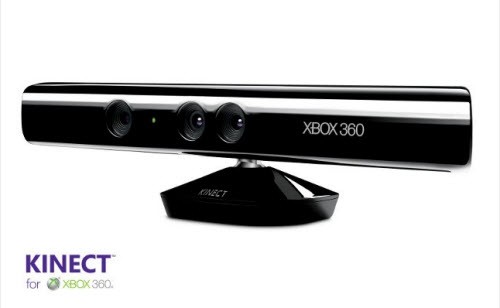 Xbox 360 Kinect
Microsoft's Xbox 360 plans to be the ultimate in controller-free gaming with Kinect this holiday shopping season. The official name of the device formerly known as Project Natal was unveiled at E3 this summer where Microsoft also announced it would be launched in North America on November 4th 2010. Kinect will go up against competitors Wii MotionPlus and PlayStation Move as motion-control gaming systems that many anticipate will bring video gaming to a wider and more causal gaming audience. The device has a few notable tricks up its sleeve and some interesting pricing options anyone interested should be aware.
Kinect is a sensor in the shape of a wide horizontal bar meant to sit below your display device. It's built on a motorized pivot, contains an RGB camera with depth sensors and a microphone array. Working together this system will provide Xbox 360 with facial, voice recognition and motion capture capabilities. Using its patented software the microphone array is said to be able to localize sound with ambient noise suppression, capabilities that will combine to provide users with voice commands and headset-free voice chat in Xbox Live.
But the real reason for Kinect is gaming! Players will interact with certain games (known appropriately as Kinect games) with body movements. Yes, demonstration videos across the web show euphoric men, women and children alike waving arms, wriggling bodies, kicking feet and other motions that are flawlessly executed by on-screen avatars.
The controller-free interactions rely on Kinect's range camera that was developed by a company called Prime Sense out of Isreal. The camera is said to be able to see in 3D under any ambient light condition. Range and depth is adjustable so it should fit any room layout that allows you enough space to wiggle your body while you play. The camera is self calibrating and should be able to detect the presence of extraneous objects in your physical environment like chairs and that couch behind you.
Because of Kinect's motorized tilt and pivot mechanism it will use more power than can be supplied through Xbox 360's USB port. So, you'll need to plug Kinect in separately. Maybe this holiday season an uninterrupted power supply with battery backup and extra outlets is in order.
Kinect Will Not Sign
A rumor emerged across the Internet recently that said Kinect will be capable of reading sign language. The rumor arrived due to a patent taken out by Microsoft for just such a device. But Microsoft has since squashed the rumor saying it takes out a lot of patents to protect its intellectual property but not all are brought to market… immediately. Take that as a hint that a signing version of Kinect could be forthcoming.
It was also revealed that the feature couldn't be included with this fall's version of Kinect because of hardware downgrades. Originally the device was going to be a little more powerful than the one that is hitting market in November. The original plan was for Kinect to perform image processing from a built-in chip and would have a 640x480 resolution camera. Image processing has since been relegated to the Xbox 360 processor and the camera turns out to be 320x240. This should be enough resolution and processing power for your arms and body movements to be accurately detected but not the finer movements of your fingers. The downgrade was probably necessary to keep Kinect in the $150 range.
Holiday Kinect Shopping Options
Is it ever too early to think about holiday shopping season? We know the Kinect add-on for your Xbox 360 is going to cost $150. That's a steep price for an untested control system even though it will come bundled with one Kinect game called: Kinect Adventures.
Games designed to work with Kinect will be sold at a slight reduction in retail price. New games will cost $49.99 instead of the $59.99 you've come to expect from new releases. If all this talk of full body motion controlled games with no button mashing required has you interested in a brand new Xbox 360 and Kinect – you're in luck!
Microsoft has your bundle friends and a newly minted Slim Xbox 360. Slim is no more than a cosmetic upgrade to the original and comes packed with a 4GB drive and will retail for $200. The Slim/Kinect bundle that includes the Kinect Adventures game will be had (come November) for a bargain price of $299. That's a $50 savings over buying both pieces separately.
Recent Forum Posts:
j_garcia posts on August 13, 2010 13:23
I read about that a few weeks ago and they are saying the technology could open up a whole new market for sign capable devices.
Wayde Robson posts on August 12, 2010 17:32
Sorry about that Scott911. That's what they call it though; the verb for the use of sign language is called signing.

I might have been looking for a bit of ambiguity at the same time
scott911 posts on August 12, 2010 14:28
gene - sorry - but stupid headline! I spent most of the read thinking you were refering to signing a contract - and not understranding why the features were relevant if business arrangements had fallen through.
GlocksRock posts on August 12, 2010 09:04
I don't think any hardcore gamers will be bummed out by it not reading sign language, if they even buy it at all. I may get one at some point, but not right away, and definitely not for $150. I'll see how it pans out over time and what improvements/upgrades they make to the device itself before I consider buying. I do want to try that racing game though, I saw it being played on an engadget video podcast and it looked very responsive.
Post Reply