Xbox 360 to be Shown on MTV May 12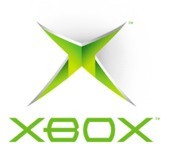 NEW YORK, April 11 - MTV: Music Television and Microsoft Corp. today announced a global marketing alliance to unveil the next-generation Xbox(R) video game system on MTV channels in the United States, Asia Pacific and Europe, all within a 24-hour window -- a first for the video game industry. The highly anticipated console will be revealed to video game fanatics, music lovers and MTV viewers via a high-energy half-hour program titled "MTV Presents: The Next Generation Xbox Revealed." The special will be hosted by entertainment icon, seasoned gamer and Xbox fanatic Elijah Wood, known globally for the Academy Award-winning "Lord of the Rings" trilogy. Island Records' renowned Las Vegas rockers The Killers will deliver electrifying performances throughout the special. The global broadcast will premiere Thursday, May 12, at 9:30 p.m. EDT in North America and on Friday, May 13 in other regions around the globe.
Viewers will get an exclusive look at the Xbox vision for the next generation -- one that ensures that the user experience is always connected, always personalized and always in high definition. The special will feature never-before-seen, action-packed gameplay of future Xbox games, a peek into the future of the Xbox Live(TM) online gaming service, backstage celebrity interviews and exclusive insider footage on the making of the next-generation console.
The inside look at the next-generation Xbox will continue at MTV.com, where after the special, viewers will find extended event coverage including behind-the-scenes video, photos and other special extras. MTV.com will also provide ongoing in-depth coverage of the next-generation Xbox highlighting the latest news, product details and previews of hot next-generation games.
"We recognize and celebrate our viewers' passion for gaming and are excited to be working with Microsoft to launch such a significant entertainment product," said John Shea, executive vice president, Integrated Marketing and Sponsorship Development, MTV Networks Music Group. "We're proud that Microsoft considers MTV the premier global network to launch its new Xbox gaming console and reveal the first look to MTV viewers around the world."
"Just as MTV revolutionized the way the world experiences music, the next- generation video game console from Xbox will spark a revolution in how consumers experience games and other forms of digital entertainment," said Peter Moore, corporate vice president of worldwide marketing and publishing for Xbox at Microsoft. "We are ecstatic about our alliance with MTV and unveiling a video game platform in a way that has never been done."
"MTV Presents: The Next Generation Xbox Revealed" will be broadcast around the world.
About MTV
MTV Networks, a unit of Viacom International Inc., is one of the world's leading creators of programming and content across all media platforms. MTV Networks, with 100 channels worldwide, owns and operates the following television programming services -- MTV: MUSIC TELEVISION, MTV2, VH1, mtvU, NICKELODEON, NICK at NITE, COMEDY CENTRAL, TV LAND, SPIKE TV, CMT, NOGGIN, LOGO, MTVN INTERNATIONAL and THE DIGITAL SUITE FROM MTV NETWORKS, a package of 13 digital services, all of these networks are trademarks of MTV Networks. MTV Networks connects with its audiences through its robust consumer products businesses and its more than 80 interactive properties worldwide, including online, broadband, wireless and interactive television services and also has licensing agreements, joint ventures and syndication deals whereby all of its programming services can be seen worldwide.
MTV Networks launched its first international channel, MTV Europe, in 1987. Since that time, the company's international operation has expanded to every region of the globe, owing much of its success to a pioneering strategy of using local management teams to create and market programming that connects with local audiences. The company's holdings also include locally operated Web sites worldwide, as well as mobile entertainment, publishing, home entertainment, radio, recorded music, licensing and merchandising, and feature film divisions, MTV Films and Nick Movies.
About Xbox
Xbox ( http:/www.xbox.com ) is the video game system from Microsoft that brings people together for the most exhilarating game and entertainment experiences. Xbox delivers an expansive collection of breakthrough games, powerful hardware and the unified Xbox Live online service. The tag line, "It's good to play together," captures the spirit of Xbox as the social hub of the new digital entertainment lifestyle. Xbox is now available in North America, Asia, Europe and Australia.
About Xbox Live
A new frontier in imagination and extraordinary interaction, Xbox Live offers rich online gameplay. The world's only unified global online console games service, Xbox Live is continuously innovating to provide members with unparalleled experiences. This unique service unites gamers in a dynamic community where they can experience the best online games, exclusive programming and continuous downloadable content. Xbox Live launched in the United States in November 2002 and is available in 24 countries. Gamers can visit http:/www.xbox.com/live for more information.
About Microsoft
Founded in 1975, Microsoft is the worldwide leader in software, services and solutions that help people and businesses realize their full potential.
NOTE: Microsoft, Xbox and Xbox Live are either registered trademarks or trademarks of Microsoft Corp. in the United States and/or other countries.
The names of actual companies and products mentioned herein may be the trademarks of their respective owners.