WiSA - Wireless Speaker and Audio Association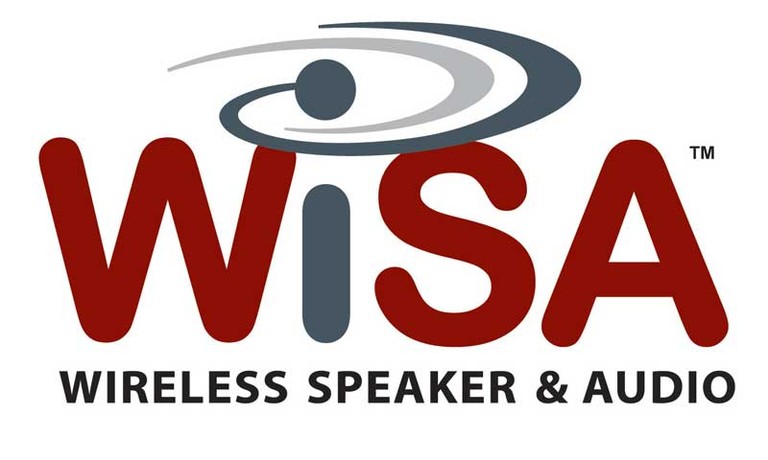 WiSA - Wireless Speaker and Audio Association
Wireless speakers aren't typically thought of as high-quality, high-end solutions for home theater and listening spaces. However, what if that thinking were changed - as well as the reality of what could be achieved with wireless technology? WiSA, the Wireless Speaker and Audio Association, is aiming to change all of that. We were able to speak with Jim Venable, President of WiSA LLC, who tells us that the new standard is aiming to truly change the way we think about wireless audio in the consumer and commercial space. For starters, WiSA intends to use a new spectrum that isn't shared by microwaves, WiFi, baby monitors and cordless phones. That alone will solve one of the greatest impediments to successful wireless audio: interference. Since WiSA is predicting (and we agree) that the number of devices will triple in the home, interference problems will only get worse.
But possibly the greater reason we're excited is because the group contains some heavy hitters that makes this more likely to be a true standard - one that goes further than just a "neat idea". Included as Advisory Board Members are such companies as Klipsch, Aperion Audio, Pioneer, Sharp, Polk Audio, Silicon Image, Summit Wireless, and others. That's a solid group that isn't going to be casual about this new specification and the products which result from it.
Let's Use Our Imagination
Just for a moment let's consider the future of wireless speakers in an idea world. How many people do you know that could benefit from surround sound if it was as simple as supplying power to 6 speakers and turning them on with a compatible WiSA-enabled A/V receiver? Or how many TVs could come alive by adding a completely wireless 2.1 system that was simple to install and didn't demand wires and complicated connections? What if your mom and dad could add surround that easily with no crawlspace or attic cable runs?
Now let's turn to the manufacturers. What if the wireless technology was so rock solid, and used uncompressed 24-bit (up to) 96kHz sample rates so that there was no compression of the audio or issues of dropouts or interference? What would happen if multiple speaker manufacturers simply began offering their products with a WiSA-enabled active option? If WiSA proves to be as rock solid as the group proposes (no pressure here, really!) then the tide could certainly change with respect to how we tend to wire and think about surround sound and speakers in general.
What's So Special About WiSA?
So what makes WiSA so different than any other past attempts to develop wireless audio? Well, first, WiSA is creating a new specification that includes interoperability testing. This is very much like the CTS (Certification Testing Specification) and interoperability testing that HDMI goes through - and no wonder, since WiSA is a wholly-owned subsidiary of Silicon Image, Inc. That company has learned (mostly the hard way) about the importance of interoperability testing and compatibility between manufacturer products. Given that, we think that WiSA is going to have a much easier and successful time of things when they deploy fully at the turn of the year.
What is WiSA (Wireless Speaker and Audio Association)?
An industry association founded to address the need for a common certification platform that delivers high definition wireless audio in the home theater while ensuring interoperability between any vendor's WiSA-certified CE devices such as speakers, DTVs, Blu-ray players, gaming consoles, set-top boxes, and digital music players.
WiSA Goals and the Market for Wireless Speakers
The goal of WiSA is multifaceted, but it includes turning around the prevailing perception of wireless speakers (poor quality speakers, pops, hisses, latency, etc...) They want to accomplish this through the use of a certified logo program, where the WiSA branding will serve to reinforce the quality of the system and let consumers know the products will work - and at a very high level of quality and reliability. 
The group plans to aggressively target the home theater market so that consumers have the products that are certified. The association is pretty well-balanced and, as you can tell from the list of Advisory Members above, includes speaker manufacturers, electronics manufacturers, OEMs and technology companies.
As digital TVs continue to shrink in size, the electronics are getting pushed to the outside. Audio, and in particular, speakers are already rear-facing and absolutely horrendous on a majority of televisions today. They never were any good, but with screens coming in at less than 1-1/2" thick at times, the resulting hardware is razor thin and largely useless. WiSA believes that the speakers are going to be eliminated in many models soon - as there's simply no place to put them. The WiSA standard gives consumers and manufacturers alike and option to reduce TV size and costs and present a better solution. Soundbars are certainly a growing solution but they are more or less a workaround. For starters, they don't allow for the potential of an audio experience that matches the level of quality available from a premier home theater system. Plus, soundbars can also benefit from WiSA certification and technology.
WiSA is aiming to make wired technology the "legacy" method of connectivity for speakers and subwoofers. The advantages seem clear. Wires eliminate the ability to move speakers around a room or reposition as needed. Of course this advantage appeals mostly to these who are considering aesthetics and not necessarily those with dedicated theater rooms... ie, the majority of users. WiSA also means that more and more people will be able to use surround sound in apartments, rental homes, dorms, and environments where you simply don't have the ability (or knowledge or money) to run wiring for surround sound.
What Else Does It Do?
On the issue of balancing and calibrating speakers, manufacturers have been consistently working to improve how this is done simply and accurately. With respect to the WiSA standard, the CTS will come out of the box including a specification for speaker discovery and mapping. Users can, of course, override the system for pro and enthusiast use, so if a system can't perform to your standards, you'll have room to maneuver and tweak to your heart's content.
In terms of bandwidth and design goals, WiSA can support 2.1 all the way to 7.1, including the upgradability of those systems. WiSA will also ensure, through interoperability testing in conjunction with Simplay labs, that users are not tied to the same manufacturer that the original system as purchased from. In this way you can bring home higher-end WiSA-certified products and it will allow your upgrades to connect and function properly.
What's interesting about WiSA technology is that it also opens up the field for new products and new business ventures by existing manufacturers to create new models for lower price points and applications that may not currently exist in the marketplace. Think of your favorite high-end speaker manufacturer, for example, finally having the freedom to release a lower line of products that build on their knowledge of loudspeaker manufacturing without offending their existing line of dealers. They could even market these new products in different channels, or opt to include them in the existing dealer networks.
What's Next?
WiSA is structured under an Advisory Board (not likely to grow or change much) with the Agent being WiSA LLC, a wholly-owned subsidiary of Silicon Image, Inc. It will manage enforcement, the trademark, and the creation and certification testing to the CTS spec. It will also manage the testing program. The Board of Advisors advises on changes in the industry and technology and on how to create the CTS and what to include or not to include. Members are manufacturers or OEMs of WiSA certified products. An Associate Member is a non-manufacturer, possibly a retailer or custom installer who wants to communicate consumer confidence in carrying WiSA products and have access to the trademarked logo assets among other things.
The CTS will be completed by the end of this month/year as version 0.8. By the end of March of 2012, the 1.0 specification will be available for WiSA Members. At the same time the interoperability Simplay Labs test centers will be functional and begin testing and working with Members on their products.
lsiberian posts on December 16, 2011 15:52
I'd like to see wireless electric in this too.
flamingeye posts on December 16, 2011 13:16
It suer would be nice to have wireless headphones that actually worked
Adam posts on December 14, 2011 09:27
On the other hand, I think that wireless is awesome. It doesn't have to be used, but when it can be, it opens up possibilities.

Mid-way through college, being bound by a cord in order to talk to someone over a phone was just the way that life was. Now, I can talk hands-free to folks as I drive down the road. Sure, the electronics are more complicated, but my life is more simple.

Personally, I can't wait for speakerless audio (well, non-mechanical speakers).
gliz posts on December 14, 2011 09:12
Wireless this, wireless that. I don't have a problem string cable wireless is just one more layer of unnecessary complication. I don't use it unless I am forced to.
Post Reply