Westinghouse Intros LD-4255 42" LED LCD TV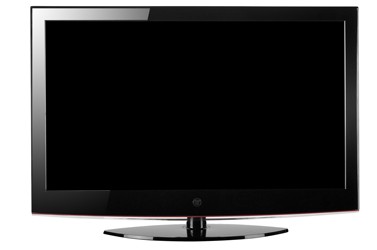 Westinghouse LD-4255 42" LED LCD TV
Westinghouse Digital, one of the leading LCD TV manufacturers in the U.S, is making it possible for consumers to own the latest HDTV technology at a more affordable price than ever before. Westinghouse Digital is pleased to introduce the latest member of their brand new LED line, the 42" 1080p LD-4255. The latest release in the Westinghouse LED line combines top of the line picture quality, sleek design featuring a high-gloss black frame, complemented by understated red accents and industry-leading energy efficiency to set a new benchmark in LED HDTV value.
The 42" LD-4255 is ideal for the consumer looking to achieve a home theater experience in any room of the house. The set is only about 1.25 inches thick at the TV's visible edges and features an edge-lit LED system that provides a remarkably vivid picture, thanks to a high contrast ratio and a 120Hz refresh rate.  This outstanding gradient light ability results in extremely detailed color representation for a stunning picture.  The LD-4255 features 1920 x 1080 resolution, 16x9 aspect ratio and has 2 HDMI, 1 Composite and 1 VGA/Component input and is easily wall mountable weighing a mere 30 pounds.
Rey Roque, Vice President of Marketing says, "We're very excited about the arrival of the LD-4255.  The brand new 42" 1080p combines the latest LED technologies with an attractive design and remarkable energy efficiency. The set's high contrast ratios and quick refresh rate make the LD-4255 a great choice for the consumer looking to get a true home theater experience."
Continuing with Westinghouse Digital's tradition of industry-leading energy efficiency for its TVs, the new LD-4255 is also extremely eco-friendly. The 42" LD-4255 exceeds Energy Star 5.0 ratings, which are slated to go into effect in 2012.  The LD-4255 only consumes about 80 watts of power-- 30% lower than today's most stringent Energy Star requirement.  Even the LED line packaging process is eco-efficient. The product box is made of recycled materials, is recyclable and uses soy based ink.
Westinghouse Digital's new LED lineup combines the styling of the highest-end HDTVs with the dramatic performance benefits of advanced LED picture technology, all at values that are comparable to conventional LCD TV price points.
The LD-4255 will be available at retail in mid-September with an estimated street price of $749.
About Westinghouse Digital
Westinghouse Digital is one of the leading LCD TV manufacturers in the U.S. The company offers a complete suite of innovative LED and LCD displays for the consumer market, as well as LCD-based consumer electronic products that deliver the latest digital content for the ultimate entertainment or commercial display experience. Westinghouse Digital's award-winning consumer HDTV lineup includes a complete family of 720p and 1080p eco-friendly LED and LCD HDTVs and HD 1080p monitors in a wide range of sizes and formats. Westinghouse Digital has made a strong commitment to producing eco-friendly, energy-saving displays with their Greenvue and LED product lines which exceed Energy Star 5.0 and California Energy Commission (CEC) Tier 1 & 2 standards. The NPD Group reported in TWICE magazine that Westinghouse is in the top 10 for television sales from November 2009 through April 2010.  For more information, please visit www.westinghousedigital.com.
mikehummel posts on September 02, 2010 18:22
I've had two Westinghouses and they both had bad motherboards - producing green screens and handshake issues. Next time I'm going for another brand.
sawzalot posts on August 31, 2010 21:50
I dont think it was about which panel will blow away the other, it is really an alternate panel to enter the world of LED at an affordable price point, it looks pretty decent and will surely be on the bargain hunters walls before long.
Seth=L posts on August 31, 2010 21:41
That's hard to say. We've had the same Westinghouse 32" HDTV for 3-4 years without any problems.

As far as I know, unless it's changed, the Toshiba and Westinghouse televisions are manufactured in the same plants. Toshiba has owned Westinghouse for some time now.
Hi Ho posts on August 31, 2010 21:30
I haven't seen the Westinghouse but I think it's a pretty safe bet that something like the Panasonic TC-P42G25 would blow that TV out of the water for a comparable price and probably be more reliable in the long run.
Seth=L posts on August 30, 2010 20:51
Just a couple years ago the most $749 would get you in a 42" set would be a 720p Vizio.
Post Reply