Warner Sues Superman, Gets Sued for Piracy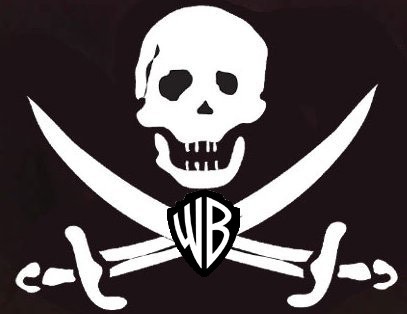 Lex Luthor couldn't have come up with a better legal entanglement for Warner Brothers. The movie studio that owns DC Comics stands accused of pirating a German company's anti-piracy software. The suit against Warner comes close on the heels of the studio's own suit filed against the lawyer of Superman's estate. Perhaps Warner should learn to say Mxyzptlk backwards.  
In a tasty irony that is sure to please anyone that has ever been annoyed by movie studios archaic method of handling the possibilities of digital content, Warner Brothers is getting a taste of its own bitter medicine. A German company called Medien Patent Verwaltung (MPV) has filed a copyright infringement lawsuit against Warner Brothers. The lawsuit says MPV demonstrated software to Warner that marks films with a unique code that lets them trace illegitimate copies of a film all the way back to the movie theater where it was first duplicated. 
MPV has been trying to get Warner to pay for the software since the studio started imprinting movies it throughout Europe in 2004.
"We disclosed our anti-piracy technology to Warner Bros. in 2003 at their request, under strict confidentiality, expecting to be treated fairly," MPV says in a statement. "Instead, they started using our technology extensively without our permission and without any accounting to us. However, we had taken care to obtain patents to protect MPV's technology, and we are now in a position where we must assert our rights."
Perhaps this is simply bad karma for going after the estate of the creators of Superman, Jerry Siegel and Joe Shuster. In an epic battle that rivals anything in the comics, the creators of the hero from Krypton fought the National Periodical Publications for their share of Superman's earnings. The struggle has been on-going for over 70 years and it's still being fought in one of the longest-standing and most complicated intellectual property rights legal battle ever.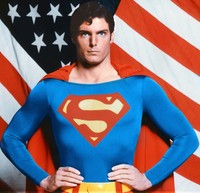 Superman's estate is represented by attorney Mark Toberoff who has been sued by Warner - DC comics. Warner is going after Toberoff for having arranged a deal that will provide him 47.5% of any rights recovered from DC's use of the super-character. If Warner wins Toberoff can't represent the estate and gives Warner free reign over the Siegel and Shuster estate.  
DC comics says it has "…spent decades working constructively with our talent and creators and we look forward to a speedy resolution of these matters so we can continue to share Superman with all his many fans for generations to come." 
Toberoff has a different perspective. He claims that the suit is just a smear job to get him to step away from the estate's ongoing struggle to retain their share of Superman's rights. This would provide an obvious advantage to Warner in any future negotiations.  
The Toberoff camp calls them "…frivolous allegations…" and that Warner's "objective is to muddy the waters by attacking Mr. Toberoff…"
In a perfect world, nobody would "steal" digital content. But as the music industry seems to have learned, it's up to movie studios to find innovative business solutions that make legal consumption of its property easier than piracy, not the other way around.  
The threat of litigation as a law enforcement device only feeds lawyers and clogs a legal system with more important things to do. It's no wonder in our modern litigious age that the world never grows weary of a heroic figure like Superman.
Recent Forum Posts:
darien87 posts on June 09, 2010 11:39
Just like it's spelled. "Mix-yes-spit-lick" Isn't it obvious?
MapleSyrup posts on June 03, 2010 22:31
admin, post: 722551
Perhaps Warner should learn to say Mxyzptlk backwards.
Huh? How da' hell do you say it forwards?
Post Reply