Warner Home Video Surpasses 100K HD Titles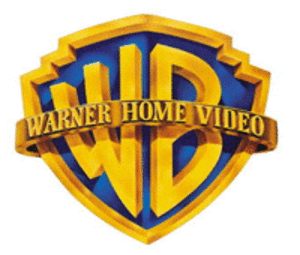 Warner Home Video
BURBANK, Calif. - Today Warner Home Video (WHV) announced that it is the first studio to surpass sales of 100,000 copies of a high definition title with Martin Scorsese's 2006 Academy Award Best Picture winner, "The Departed".
With the number one and two highest selling titles on high definition formats - "The Departed" and "Superman Returns" - as well as three other titles in the top ten, ("Batman Begins", "Happy Feet" and "Goodfellas") Warner Home Video continues to be the market share leader in high definition disc sales.
"It's no accident that Warner is the first studio to reach this benchmark. We owe this success to a combination of great content and our decision to support both high definition formats," said Ron Sanders, President of Warner Home Video. "By releasing titles on HD DVD and Blu-ray, Warner Home Video not only increases our potential audience reach, but also offers consumers assurance that regardless of the format they choose they can enjoy our movies."
With more than 30-percent market share of DVD sales in the high definition market, Warner Home Video has sold more high definition product and released more titles than any other studio. WHV's support of HD DVD and Blu-ray Disc allows consumers to watch the Studio's award-winning entertainment on any high definition home viewing device or player they choose.
"High definition media represents an incredible opportunity for the industry, and we, as content providers, can help push mainstream adoption by producing in both formats and giving the consumer a simple choice," continued Sanders. "At a time when the home video business is flat and high definition media presents our best hope for near term growth, it is unfortunate that we as an industry continue to perpetuate consumer confusion."
The winner of four Academy Awards including Picture of the Year and Best Director (Martin Scorsese), "The Departed" features powerful performances from an all-star cast including three-time Academy Award winner Jack Nicholson ("A Few Good Men", "As Good As It Gets"), two-time Academy Award nominee Leonardo DiCaprio ("Blood Diamond", "The Aviator", "Gangs of New York"), Academy Award winner Matt Damon ("Good Will Hunting", "Ocean's Eleven", "Ocean's Twelve") and Mark Wahlberg ("The Italian Job", "Boogie Nights").
Warner Home Video HD DVD and Blu-ray Discs offer resolution six times higher than standard definition DVDs, as well as extraordinarily vibrant contrast and color and beautifully crisp sound. The new formats also provide a higher level of interactivity, with instant access to extra features via a seamless menu-bar where viewers can enjoy features without leaving or interrupting the film.
About Warner Home Video
With operations in 90 international territories, Warner Home Video, a Warner Bros. Entertainment Company, commands the largest distribution infrastructure in the global video marketplace. Warner Home Video's film library is the largest of any studio, offering top quality new and vintage titles from the repertoires of Warner Bros. Pictures, Turner Entertainment, Castle Rock Entertainment, HBO Home Video and New Line Home Entertainment.