Vizio Taps ooVoo on New 8" Tablet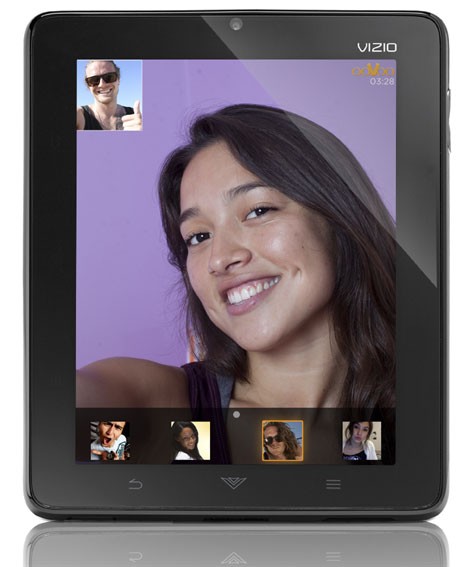 Vizio Taps ooVoo on New 8" Tablet
Vizio just announced today that its new 8" Tablet with Wi-Fi is now supporting ooVoo. For those who don't know, ooVoo is a competitor to Skype and offers video conferencing for up to 6 people at once. That means you can use the new Vizio tablet to call your family and friends - and perhaps all at the same time! The service is available provided you have a WiFi connection and ooVoo is available on a variety of platforms, including Mac, PC, iOS and Android. What makes this compelling is that ooVoo works with desktop units, tablets, iPhones, Android phones, Android tablets and more - so you're locking into a system that's all but ubiquitous to the digital marketplace. It even works to landlines (voice only, of course) so nobody is left out.
OK, so here's the downside: hardly anybody besides tech geeks have even heard of ooVoo - so how do you get your parents, grandparents, friends, and coworkers to switch onto the platform? That may be a tall order.
For more information, please visit www.VIZIO.com.