Vincent Audio Announces CD-S8 HDCD Player With Vacuum Tubes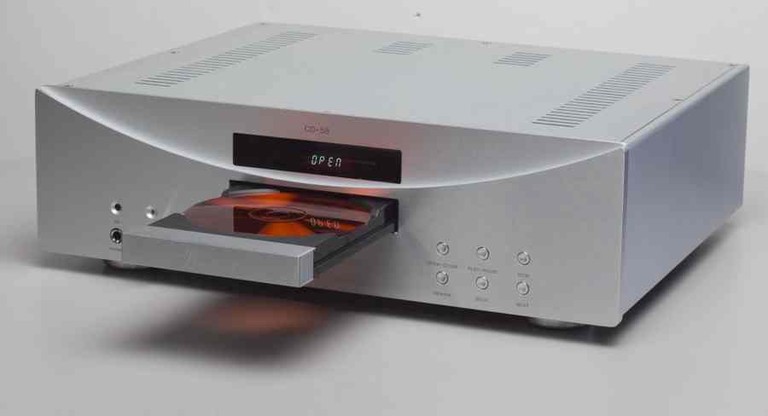 Vincent Audio CD-S8 HDCD Player
Vincent Audio has introduced a high-performance HDCD CD Player that offers the optimal union of precision CD processing with high-end vacuum tubes to bring the music to life.  The Vincent CD-S8 plays both High Definition Compatible Digital (HDCD) encoded discs and conventional CDs.  It has a premium CD transport, state-of-the-art digital processing, and a fully-isolated vacuum tube analog output stage with the option of professional-grade XLR balanced analog connections.  
The heart of the digital section is a Philips VAM1250 CD transport known for its excellent optical reading performance, low playback noise, and long life expectancy. The 24-bit digital-to-analog converter (DAC) is Texas Instrument's esteemed PM1792 with a 192 kHz sampling rate. Its advanced segment DAC architecture achieves excellent dynamic performance and improved tolerance to clock jitter.
The analog output stage of the CD-S8 is a full vacuum tube section rather than a hybrid design. In keeping with Vincent's tradition of using top-rated component parts, it uses a Chinese 12AX7 and two Russian 6922 dual triode tubes, as well as premium WIMA and Solen capacitors to provide smooth, rich audio. This circuitry is housed in a physically separated section of the chassis and shielded from both the digital and high-voltage power supply circuits. This no-compromise approach keeps noise out of the signal chain and helps maintain signal purity.
The vacuum tube stage output is via rear-panel XLR and RCA output jacks for connection to a high-end two-channel preamplifier and amplifier. The player has a  dedicated headphone stage with a separate volume control. There are also optical and coaxial digital outputs that allow the CD-S8 to also be used as a source for a AV processor- or receiver-based system. Two 12-VDC trigger inputs aid system integration, and the player can be operated using the front-panel controls or the included aluminum remote control.
Specifications
Output voltage: 2.5V Continuous
Frequency range: 20Hz-20kHz
Dynamic Range: >100 dB
Signal-to-Noise Ratio: >90 dB
Power Consumption: 25 Watts
Channel separation: >90 dB
Dimensions: 17" wide, 5.3" high, 14.5" deep
Weight: 23.8 lbs.
The Vincent CD-S8 HDCD Player is now available in silver or black finish, with a suggested retail price of $3,295.
Vincent Audio manufactures high-end audio components that use vacuum tube and hybrid tube/solid-state technology to produce sound that is powerful, accurate, and texturally satisfying. The brand's exclusive North American distributor is WS Distributing, LLC, of Grand Rapids, Michigan.  For more information about Vincent Audio, visit WS Distributing's web site at www.wsdistributing.com.
hopjohn posts on August 13, 2010 19:48
Pyrrho, post: 742043
The point of a business is to make money, not anything else.
Nearly all esoteric gear is designed for someone whose buying things for reasons much different than my own. So in that regard Pyrrho you're right, but any company that's not making things for the reasons I'd buy them stands to make a lot less money. And so for the very reason that you said a business is in business, that makes them mad.
kevon27 posts on August 13, 2010 19:12
I don't think there is anything wrong with a $3000 + cd player or people buying such a player.
Now it's the smart ones who will invest in a Emotiva or Oppo player instead is this Vincent Audio product.
Pyrrho posts on August 13, 2010 15:24
hopjohn, post: 741836
All that and no SACD? They must be mad.
I think you might be confusing them with the people who buy it. If it sells enough to make a decent profit for them, then how can they be considered "mad" for selling it? The point of a business is to make money, not anything else. Most people seem to forget this, probably because they have been suckered by too much propaganda (aka "advertisements").
hopjohn posts on August 12, 2010 23:37
All that and no SACD? They must be mad.
son-yah-tive posts on August 12, 2010 17:20
That's a lot of Somolians!!
Post Reply