Vidikron Launches Vision Model 90 3-Chip DLP Projector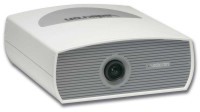 Vidikron has introduced the latest addition to their award-winning Vision line up of home theater projectors: the Vision Model 90. A direct descendant of their flagship Vision "LightAmp™" Model 100, the Vision Model 90 incorporates many of the same cutting edge technologies and performance advantages, including Vidikron's proprietary, built-in Imagix video processing.
At the heart of the Vision 90's technical prowess is a 3-chip, high definition DLP engine featuring a resolution of 1280 x 720 (720p), specifically engineered for maximum light output in a light-controlled, home entertainment environment. "With the addition of the Vision 90, our extensive lineup of digital home theater projectors is among the most powerful and varied in the industry," stated Jim McGall, vice president sales and marketing for Vidikron. "The Vision Model 90's combination of advanced 3-chip DLP technology with our proprietary video processing makes it a unique value in the high-end video projection arena."
All Vidikron projectors, including the Vision Model 90, are engineered to meet the exacting standards of the Imaging Science Foundation (ISF) - ensuring pristine video fidelity, accurate gray scale tracking and brilliant color reproduction no matter the source. Installers appreciate the ISF standards as it allows them to properly calibrate the Vision 90 when accessing advanced white balance and color range gamut controls; with ISF calibrated solutions Vidikron custom installers can depart confident that their customers will be impressed by the picture quality in their personal home theater, perfectly calibrated for day or nighttime viewing.
Absolute color plus an artifact-free picture is achieved with the company's advanced on-board Imagix video processing. This reference video processing is capable of scaling any Standard Definition video source up to the HD native resolution of the Vision Model 90, without introducing unwanted digital artifacts and "picture grain" often associated with inexpensive internal processing chips. High Definition sources are also treated to the same expert video processing to maintain signal integrity with the Vision 90's native high definition engines.
The Vision Model 90 is available with a choice of four precision lenses for use with multiple screen widths and in rooms of varying sizes. Each lens offers ample electronic horizontal and vertical shift to compensate for off-center installations. Vidikron's IntelliWide™ technology is also present on the Vision 90 allowing for viewing 4:3 source material in a wider screen format without significant loss of image quality. The Vision 90 is also available with the company's award winning CineWide™ with AutoScope™ technology option that properly displays movies filmed in the CinemaScope™ 2.35:1 aspect ratio. CineWide technology eliminates the unwanted top and bottom "black bars" that are often present in today's major theatrical DVD releases, enabling the ultimate widescreen cinema experience - just like at the movie theater.
The Vision Model 90 features ample input connections including two discrete, HDCP-compliant DVI inputs and an RS-232 interface for seamless home automation integration. Light output of the Vision Model 90 is rated at a CSMS™ home theater calibrated level of 45.3 Foot-Lamberts (fL), with a CSMS calibrated contrast ratio of 258:1 (atypical ANSI contrast 3000:1).
MSRP of the Vidikron Vision 90 is $19,995 and is available in Classic White or a stylish Graphite Gray cabinet. The CineWide with AutoScope technology option is an additional $12,995.
For more information on Vidikron, please visit
www.vidikron.com
.