VidaBox Releases ThinClientV2 Media Extender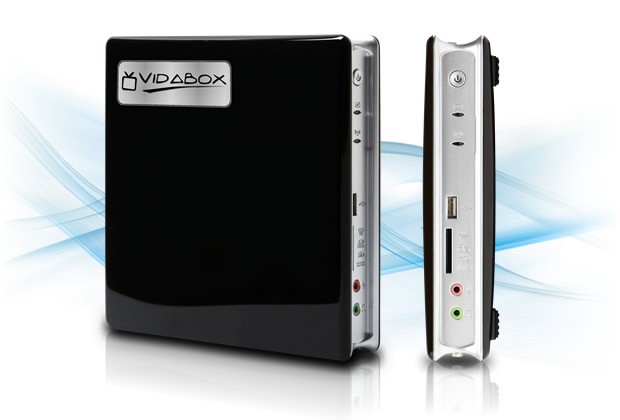 VidaBox ThinClientV2 Media Extender
VidaBox, LLC is debuting the ThinClientV2, a new, low-cost Blu-ray & DVD media extender which replaces the ThinClientHD.  Preserving the original design's miniature form factor, it offers significantly better Blu-ray playback performance at a similar price point. ThinClientV2 extenders also pull DVD, music, photos, and other digital content from VidaBox media servers over a single CAT cable, then displays the content on any HDTV via HDMI, in full 1080p with up to 5.1 surround sound.
"The new ThinClientV2 design uniquely balances both performance and low cost. The light-weight, small size, and affordability of the original ThinClientHD were great, but it lacked the horsepower and performance of other extenders like the SLIMv3 or RoomClientHD, making certain tasks like starting Blu-rays take as long as 30 seconds or more.  ThinClientV2 is more powerful and creates a far better end user experience, making it a perfect complement to any VidaBox server."
- Steven Cheung, President of VidaBox, LLC
Designed for professional installation, ThinClientV2 includes a VESA mounting bracket, and at less than 38mm or 1.5" thin, it can be mounted behind any HDTV, hidden above a projector, or installed at virtually any location. Combined with near-silent operation of less than 25 dBA, it's ideal for in-room installations.
"Similar to our other extenders," continues Cheung, "you'll see the same on-screen interface and enjoy familiar features like Blu-ray, DVD, and CD cataloging by cover or album art, Netflix & IP content streaming, 1-touch picture slideshows, and more.  With its ultra-compact size, small footprint, and low cost, integrators can stream 1080p HD AV content to any location with a ThinClientV2 connected to a single CAT cable.  No other complete AV distribution component provides these many features at this size or cost, while maintaining a very generous margin for dealers."
The ThinClientV2 will be shipping and available mid-November for all VidaBox dealers.  For more details and specifications on the ThinClientV2, or other VidaBox digital entertainment and control products, please visit the company website at http://www.vidabox.com, or call +1-516-730-7500.
About VidaBox LLC
VidaBox LLC is a digital entertainment and controls solutions company focused on manufacturing premium media centers, audio servers, & iPad® based integrated automation solutions. VidaBox is on a mission to create user-friendly, stable, high-performance entertainment and control systems that work right out of the box and integrate seamlessly with multizone audio and smart home technologies. For more information, visit www.vidabox.com or call 1-516-730-7500.