VidaBox Launches Silent ZERO Media Center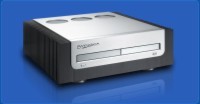 GARDEN CITY, NY - September 25 - VidaBox LLC, the innovator of Media Center and home theater PC systems, today announced the introduction of its first completely silent Media Center system called ZERO™. ZERO™ utilizes advanced thermal management technology, resulting in a fanless system that is completely silent. Its stunning design will be admired by even the most discerning home theater enthusiast.
"Many of our customers were looking for a completely silent Media Center solution that would not be an eye sore in their living room," says Sergio DeAlbuquerque, co-founder of VidaBox. "They have spent a lot of time and money into building a perfect acoustic environment for their home theater and can't tolerate noisy equipment. ZERO™ fulfills that requirement, and it does so in style."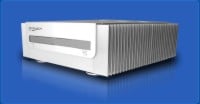 At about the size of an audio receiver, ZERO™ stands a mere 5 ¾" tall. Featuring an AMD X2 dual core processor, 800MHz DDR2 RAM, up to 1.5 TB of VidaSafe™ protected storage, dual ISF certified standard definition tuners, optional dual HDTV tuners (for a total of four tuners), up to nVidia Geforce 7950GX2 dedicated graphics card with HDCP compliance, and optional Blue Ray and HD-DVD upgrades.
All existing ZERO™ systems will be upgradeable to CableCARD support in 2007, in conjunction with the Microsoft Windows Vista operating system release and other VidaBox high definition CableCARD systems. Sergio continues, "Many of our customers are worried that their investment will be lost due to the new upcoming CableCARD release and high definition DVD formats. We responded by creating a high definition upgrade program to address those concerns."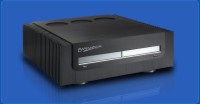 Like all VidaBox Media Center systems, ZERO™ features rock solid stability (99%+ up time), complete system pre-configuration at the factory, complete Media Center software package, and quick easy installation.
For more details and specifications on the new VidaBox™ ZERO™, please visit the company website at http://www.vidabox.com/Products/ZERO.htm
About VidaBox LLC
VidaBox LLC is a systems integration company focused on manufacturing premium Media Center systems. VidaBox is on a mission to create user-friendly, stable, compact, and quiet Media Center systems that work right out of the box. For more information, visit www.vidabox.com or call 1-516-730-7500.